Exterminators In Kensington, NY
Overlooking Manhasset Bay, the village of Kensington is a quaint place that many families call home. This North Shore community has the benefit of being primarily residential but with many businesses in close proximity as well as easy access to New York City via the Long Island Rail Road. Kensington will experience four distinct seasons that come with a moderate fall and spring, a brisk and snow-filled winter, and a summer that's warm and humid. And while each season has something unique to offer residents, it also means that there is always an opportunity for pest problems to arise. That's why for more than 80 years, Parkway Pest Services has brought Nassau County pest control that is safe and reliable. Now in our third generation of family ownership, Parkway Pest Services is focused on always being fair, honest, and affordable in our search to provide you with pest-free living. For more information on how you can keep pests off of your property, contact us today.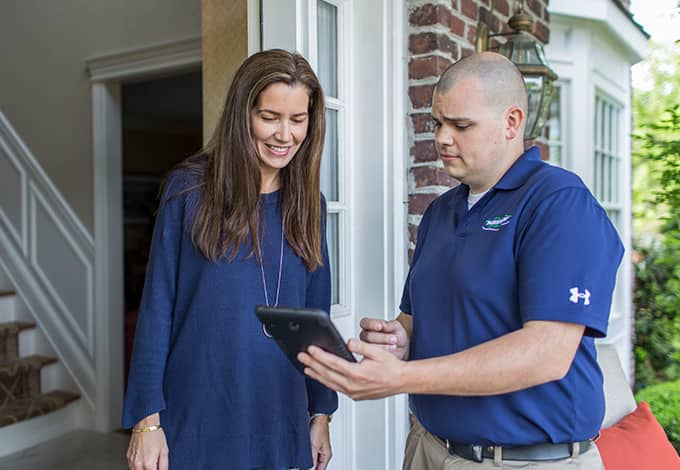 Home Pest Control In Kensington, NY
As a third-generation family-owned business, at Parkway Pest Services we look to provide Kensington homeowners residential pest control that is equally safe and effective. All of our methods are based in Integrated Pest Management, which means fewer chemicals and more reliable treatments that can be adapted on a seasonal basis. With our standard PestGuard Protection plan, your home will be treated on a quarterly basis for over 30 common area pests. We provide unlimited service calls in order to ensure your complete satisfaction and a pest-free home. If you're looking for protection from termites, then our PestGuard+ Protection plan is the right fit, as it contains Sentricon® products, which are the best around. For more information on protecting your home from pests, contact us today.
Commercial Pest Control In Kensington, NY
Pests problems can mean big problems for your Kensington business. Whether it's termites eating away at your foundation or cockroaches in your kitchen, they can bring illness, cause property damage, and be a detriment to your reputation. That's why at Parkway Pest Services, we're dedicated to providing commercial pest control that will work for you month after month. All of our methods are designed around Integrated Pest Management, which is a system that focuses on biological and environmental factors in order to create seasonal change. It also means adaptable treatments and monitoring that ensures the most effective treatments. When you partner with us, you'll receive completely customized commercial pest control plans suited to your needs. For more information on ongoing pest control that you can trust, contact us today.
What Kensington Business Owners Need To Know About Termite Control

Termites are one of the most costly pests that Kensington business owners can expect to encounter, with the most extensive issues totaling around $6,000. But that doesn't have to be the case. In order to protect your business from the damage that termites cause, try these tips:
Keep the landscape around your property free from leaf piles, tree branches, pinecones, and any other yard debris.

Always maintain at least a four-inch barrier between your building's foundation and any mulch that you use.

Be on the lookout for leaking roofs and pipes.

If you spot interior water damage, remedy it immediately.

Ensure that all of the cracks and crevices in your building's foundation are sealed with caulk or weather stripping.

Contact your local pest professional.
When looking for termite control that you can trust, look no further than Parkway Pest Services. Our expert technicians use only the best tools and products in the business, from the Sentricon® Termite Colony Elimination System to Recruit® AG Flexpack™ termite bait in order to provide our customers with the most reliable services. All of our termite control services are backed by our renewable one-year warranty and our 80 years of experience. To protect your business from termites, contact us today.
All The Ways Ants Make It Into Kensington Homes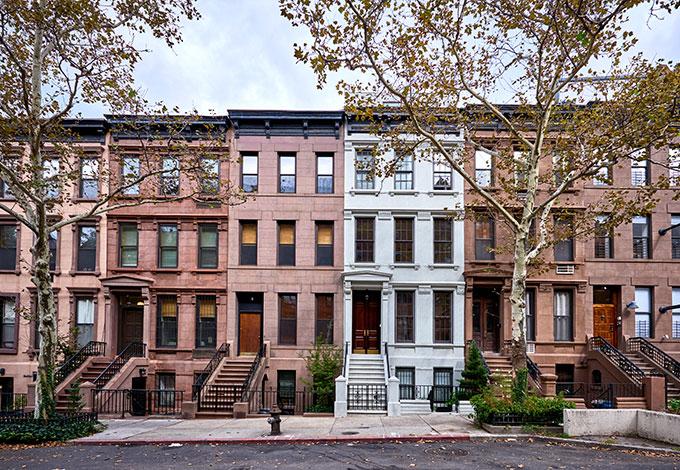 Ants are the most common nuisance pest in Kensington, which means that it's only a matter of time before your home ends up with a trail of these pests. Some of the ways that they've entered your home are through:
The smallest cracks or crevices in your wall

Gaps in your foundation

Under tiling, carpeting, or flooring

Gaps around doors and windows

Leaving doors or windows open

Infested packaging
Ants typically enter the home because they are searching for food and water. Things like cookie crumbs or juice spills are enough to send out a flare to ants that it's open season at your home, which is why ant control from Parkway Pest Services is a must. We provide homeowners with ongoing pest control that utilizes Integrated Pest Management in order to protect their homes from ants and dozens of other common invaders no matter the season. For more information on ant control that protects your home from season to season, contact us today.