Exterminators In Kings Point, NY
Kings Point, New York is a village located on the North Shore of Long Island and is part of Nassau County; Kings Point is probably best known for being home to the United States Merchant Marine Academy. Kings Point is a much sought after community that provides its year-round residents with great schools, diverse neighborhoods, and successful businesses. To protect your Kings Point property from the pests that are common to the area like ants, centipedes, earwigs, spiders, and mice, the pest professionals at Parkway Pest Services have developed pest control programs that are environmentally sound and effective. Find out why Parkway Pest Services is the perfect choice for all of your pest control needs!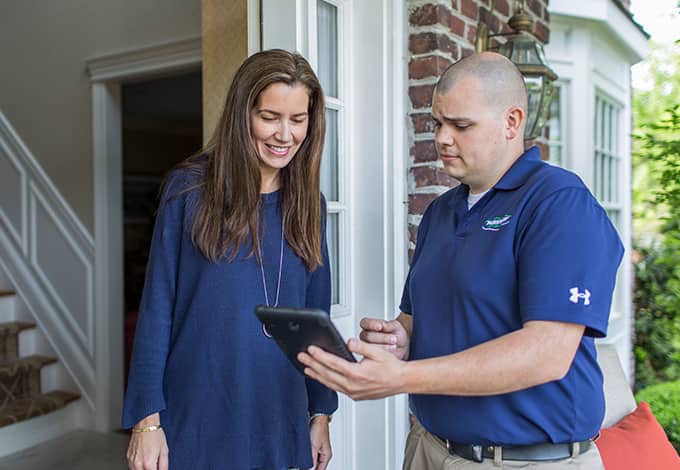 Kings Point, NY Home Pest Control
Pests can be problematic for any homeowner. They are able to slip through the smallest of cracks and into your home where they live, transmit bacteria and diseases, damage property, and contaminate food sources. The best way to make sure that pests never become a problem in your home is to put in place a year-round pest control program.
Parkway Pest Services offers two different residential pest control packages to choose from to ensure that you get exactly the pest control services that you and your home needs. Our Parkway PestGuard protects your home from over 30 common household pests and our Parkway PestGuard+ offers the addition of termite control services.
Each of our home pest control services addresses both the exterior and interior needs of your home. Our Integrated Exterior Treatment and Rodent Detection System houses weather resistant insect bait on the exterior of your home allowing us to monitor and control rodent and insect activity before pests have the chance to get inside. Plus it allows us to limit the amount of interior pest control treatments that need to be completed.
Call Parkway Pest Services today to speak with us about which home pest control program is right for your Kings Point home!
Bed Bug Control In Kings Point, New York
The best way to prevent problems with bed bugs in your Kings Point home is to have routine bed bug inspections completed by the professionals here at Parkway Pest Control. Our K-9 teams use their highly trained noses to find all adult bed bugs, eggs, and nymphs that are in your property. A K-9 inspection is very thorough. K-9's can access areas a human inspector may not be able to reach, and they are very fast - it takes only about 5 minutes to inspect a single room.
If bed bug activity is discovered, we offer several treatment options to choose from. We will sit down with you and work together to determine which option is best for you and your Kings Point property. Our bed bug control services include:
Conventional bed bug treatments

Steam treatments

Year-round plans and monitoring programs

Mattress and box spring encasements
"Sleep tight and don't let the bed bugs bite," with the help of the bed bug control experts here at Parkway Pest Services.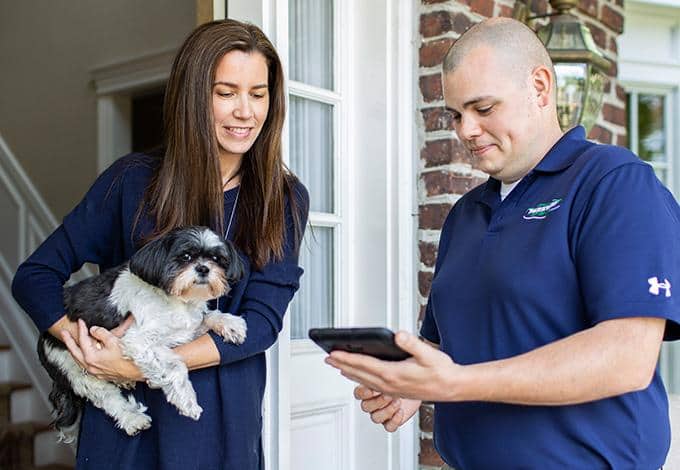 Kings Point, NY Commercial Pest Control Services
Trust Parkway with the pest control needs of your Kings Point commercial property; we are an industry leader when it comes to commercial pest control services. We take pride in being able to offer our business customers pest control solutions that use limited amounts of pesticides because we utilize Integrated Pest Management (IPM) strategies. IPM solutions include the implementation of increased sanitation practices, identification of entry sites, exclusion measures, and mechanical changes. Using IPM, we can control pest problems while using only limited amounts of pesticides in targeted areas of your facility!
Benefits to choosing Parkway for your commercial pest control needs include:
No worry of indoor pollutants.

No health worries for your employees or customers.

Our services help you to reduce liability.

Contact us today and start controlling pests in and around your Kings Point business.
Why Kings Point Residents Turn To Parkway Pest Services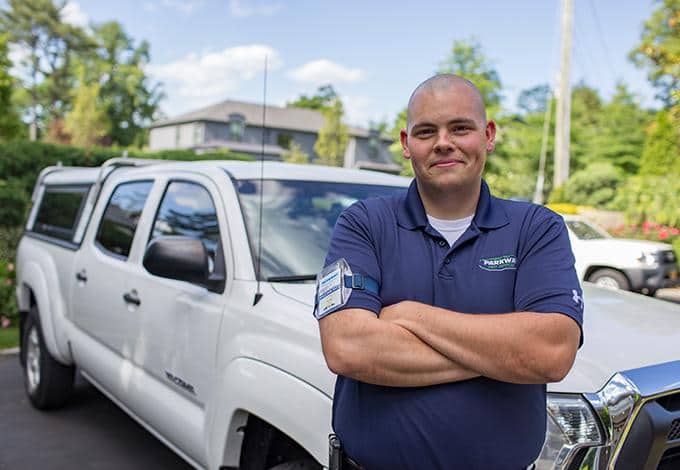 Kings Point residents turn to Parkway Pest Services simply because they trust us! We have been in the business of pest control for over 80 years and have developed long-standing relationships in all of the communities we serve. We specialize in controlling pests through Integrated Pest Management strategies, and we are green certified - ensuring that your family and pets will be safe, and pests will be gone!
Other benefits you receive by choosing Parkway Pest Services for your Kings Point pest control needs include programs that are designed and administered by our board certified entomologist and staff agronomist, and certified technicians that receive constant training and are continuously updated on the changing technologies associated with pest control so that they are always able to provide you with superior pest control services.
Contact us today to find out why so many Kings Point residents choose Parkway Pest Services!