Larchmont Pest Problems And Their Solution
Parkway Pest Services has been around for generations. Established in 1932 as one of New York's first pest control companies, we've been protecting communities like Larchmont for nearly a century. That's the kind of experience that you want on your side against pest problems on your Larchmont property.
Both home and business owners in Larchmont understand the value of hard work and community, and that's why we love servicing this area so much. As a family-owned and operated company, we understand how important your home or business is to you and your family, which is why we treat our customers like our own family.
This commitment to customer service, along with innovative pest control solutions and experienced pest technicians, allowed us to receive the 2019 Best Of The North Shore award. We have the proven track record to guarantee you a pest-free property and to promise you that we're your best option for effective pest control solutions in the area. Check out more about our services or call us today for a free quote.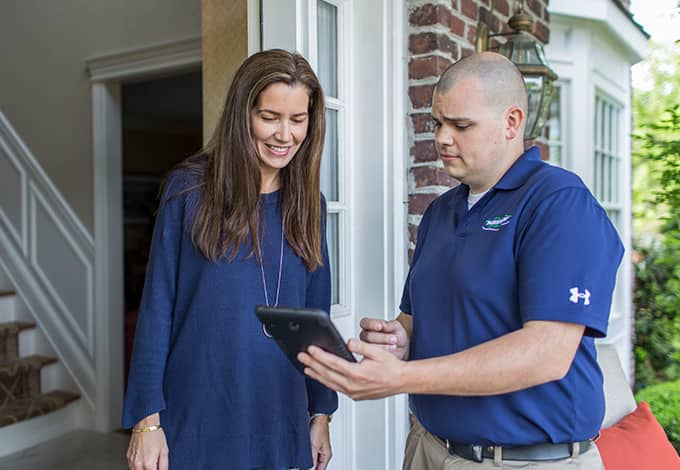 Home Pest Control In Larchmont, NY
When pests invade your Larchmont property, they put your lawn, home, and health at risk. Many of the local pests that invade Larchmont homes the most either spread dangerous bacteria, cause expensive property damage, or both. No matter what's invading your property, it's likely that you'll want to get rid of it quickly.
Instead of wasting time on inconsistent do-it-yourself pest control methods, why not enlist the company that has the most experience dealing with all of the pests in the Larchmont area? Our trained technicians provide the most effective pest prevention solutions in the industry and we even offer emergency pest services for urgent problems. Give us a call today for a free quote and get started on the road towards a pest-free home.
Commercial Pest Control In Larchmont, NY
Pest problems are bad for business, but many business owners think they should try and save money by controlling pest issues themselves. What happens when you get too busy to protect your facility the right way? Inventory gets ruined, employees get distracted, and your reputation in the community takes a severe hit. That's what happens.
Instead of putting your investment at risk, what if you could cross pest worries off of your list completely? With nearly 90 years of experience and a variety of commercial clients, Parkway Pest Services can provide pest-free guarantees to almost any kind of business facility. Plus, our emergency pest services can ensure that your customers never witness a pest problem. Call us today to get a quote for your facility.
Are You Looking For Professional Termite Control In Larchmont?
If you're not protecting your home from a potential termite infestation, you might already have one without knowing it. Since termites work in secret for years before their damage is noticeable to the untrained eye, they'll rack up thousands of dollars in property damage before you realize you have a problem.
While spotting the signs of termite activity is difficult, a professional termite inspection could save you a lot of money. That's why you want the best termite technicians on the case. Our Parkway Pest Control termite services begin with a thorough inspection for the following signs of termite activity:
Mud tubes along the foundation
Shed wings of swarmer termites
Visible damage to exposed wood
Tightening of doors and windows
If we do notice these signs, we'll provide the most effective eradication measures to ensure the damage does not get any worse. If there are no signs of termite activity, then we'll make the suggestions for the protection plan your property needs before implementing the agreed-upon measures. All of our termite services are backed by our pest-free guarantee, so if termites get past our protective barriers and into your home, we'll take care of the problem at no additional charge. Give us a call today to schedule an inspection.
How To Spot & Stop Earwigs In Your Larchmont Home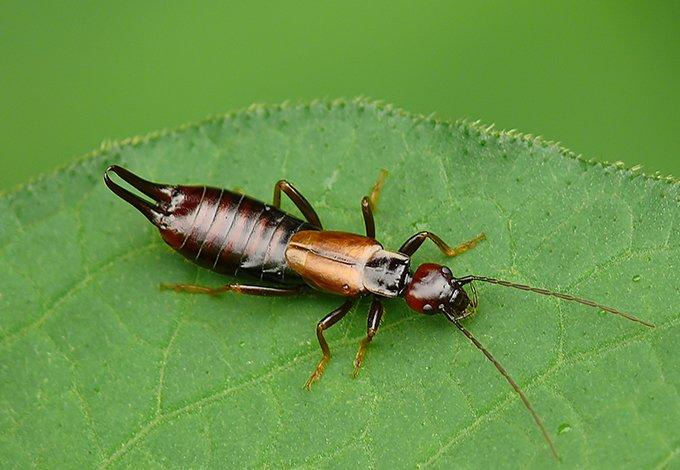 Earwigs may be scary-looking up close with slender, alien-like bodies including two sharp pincers, but they aren't much of a threat to humans. Even though they earned their name by being falsely accused of digging into human brains through the ear canal using their pincers, they are actually more of a threat to your young vegetation in the yard.
Earwigs are attracted to moisture buildup in your lawn and low-traffic areas of the house, and their large numbers can create a very unsettling feeling in the event of an infestation. Plus, they'll dig around in your soil and harm any budding vegetation as they search for decaying matter to feed on.
Since they're so small, these pests can be hard to keep out of your home if you have moisture issues in the basement or crawlspace (which is very common), but Parkway Pest Services has the solutions to keep them out for good.
Many of our continuous pest prevention plans include protective solutions and barriers against earwigs since they're such a common problem in the Larchmont area. These services are backed by our pest-free guarantee so you can rest assured we'll address any problems between treatments at no extra charge. Give us a call today to get a quote for your earwig problems.