If only it were as easy as the saying, "Sleep tight, don't let the bed bugs bite." In reality, issues with bed bugs have risen dramatically in the past decade. For a long time, most people have assumed that bed bugs in Long Island will only target homes that are not well cared for or that they are a thing of bedtime rhymes and not actual threats, but that is less and less the case all the time.
97 percent of pest control companies report treating bed bugs in the past year. That may not seem too concerning; after all, that's what pest control companies do. The alarming thing is when you compare this statistic to fifteen years ago when only 25 percent of companies reported using bed bug treatments. That difference highlights just how commonplace bed bug infestations have become. So while 15 years ago, they may not have been front and center on people's radar, the idea that we are not all at risk of a bed bug infestation is dated.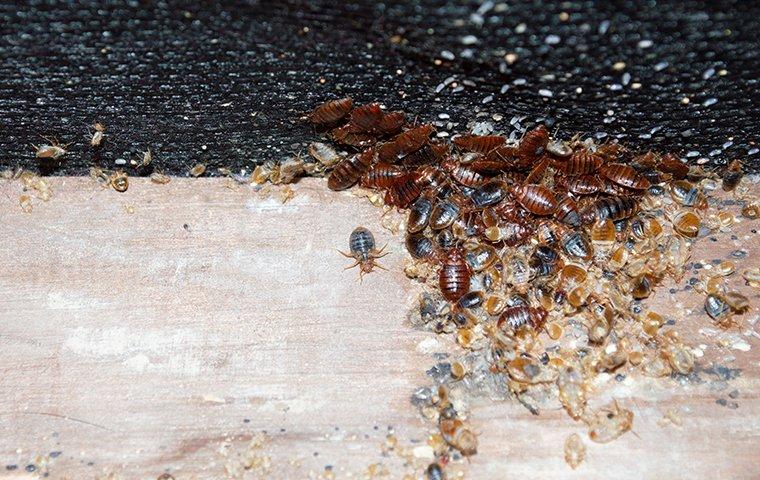 Where Do Bed Bugs Come From?
Bed bugs are hitchhiking pests. They lie in wait and attach themselves to our belongings to catch a ride to fresh breeding grounds. They don't have a care in the world about how well-maintained a house is because the only thing they are interested in is our blood. We are at risk of picking up bed bugs whenever we are around other people or traveling through crowded areas. Bed bugs can also stow away inside furniture or other items and will occasionally make their way into homes on secondhand goods.
The Best Ways To Prevent Bed Bugs
Bed bugs are tiny, and they are stealthy. It is important to stay aware of your surroundings to avoid them, especially in bed bug hot spots like transportation hubs, hotels, laundromats, etc. It is important not to set belongings on the floor or near other people's things in these settings. You can also vacuum your suitcase when returning from a trip and wash all your clothes on high heat. If you are staying in a hotel, it is important to check for signs of bed bugs before you settle in. If any are found, alert the management and ask to be moved to a room a good distance from the original. It's also important to thoroughly check any secondhand items before you bring them into your home. This includes beds and mattresses, but also other furniture, clothing, and even small appliances.
Signs Of Bed Bugs
When inspecting items for bed bugs, it's helpful to use a flashlight and be aware of what to look for. Bed bugs themselves are adept at hiding, but they aren't, as many people believe, too small to be seen. Adult bed bugs are about the size and shape of an apple seed and reddish-brown in color. Nymphs are smaller and lighter and may be harder to spot, and eggs even more so. Aside from bed bugs themselves, some things to check for include:
Bloodstains leftover from bed bugs feeding

Powdery brown smear marks

Bed bug eggs or shed skins

A musty odor
If you see any of these signs of bed bugs, it is important that you not bring items into your home.
Bed Bug Elimination
As with any pest, prevention is the best approach to bed bugs. However, if you end up with an infestation, bed bugs provide some unique challenges for eradication. They can live for a surprisingly long time without food, and for another, they are resistant to many store-bought pesticides. Bed bugs also multiply quickly, and it can be difficult to eradicate them in all stages of life. Many homeowners have a temporary feeling of success against bed bug infestations only to find a week or two down the road that a new generation has taken the place of the old.
Assistance With Bed Bugs From Parkway Pest Services
While DIY bed bug removal can be nearly impossible, there is a solution. Parkway Pest Services specializes in bed bug treatment and monitoring for Long Island and throughout New York. Not only do we offer free online quotes, but we can provide you with same-day service. Don't sleep another night with the risk of bed bug bites; instead, call Parkway Pest Services.
Our treatment starts with K-9 bed bug detection that gets to the root of your infestation. From there, our experienced and state-certified exterminators go to work protecting your home and family with mattress and box spring encasements, conventional treatments, steam treatments, and year-round control and monitoring. There is no infestation too large for our team. Call today, and we won't let those bed bugs bite.