Manorhaven, NY, is a lovely community on the northwestern shore of Long Island. Located on the northern border of Manhasset Bay, we experience considerable levels of precipitation and humidity throughout the year. Increased moisture levels bring about nuisance pest activity, and that means your Manorhaven home and/or business is vulnerable to pest infestation. The best protection you can get from infestation is ongoing services from the pest professionals.
Parkway Pest Services has been providing quality pest control and wildlife removal services since 1932. We are a local, family-owned and operated company that is proud to service all five Boroughs as well as Long Island, Westchester County, Fairfield County, and Connecticut. For over 85 years it has been our goal to leave our customers satisfied with a safe, pest-free property they can feel good about. Get in touch with us today for your free quote, and we'll set up your initial inspection.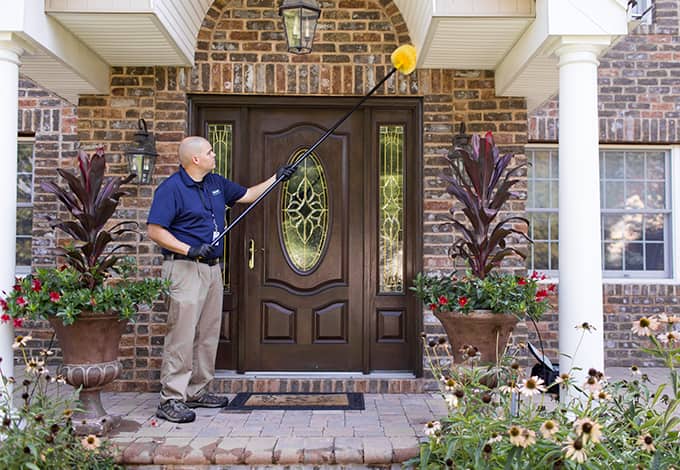 Residential Pest Control In Manorhaven, NY
Your Manorhaven home is unfortunately every nuisance pests' dream. Your house is filled with pest attractants, and that means it's important to secure dependable protection from household pest activity. Pest populations spread quickly and turn into an infestation in the blink of an eye. Your most trusted source of pest protection is Parkway Pest Services.

We offer residential pest control services that cover local residences from over 40 common household pests. From our Pest Guard plan to our Pest Guard Plus plan, we work hard to accurately identify your pest problem so that we can customize the right treatment plan for you. Some of the common pests we deal with include:
Bed bugs

Carpenter ants

Household bugs

Mosquitoes

Rodents

Seasonal pests

Termites

Ticks

Wildlife
No matter what pest problem you have on your hands, we're confident that we can help. We have a board-certified entomologist on staff who strategically develops a customized treatment plan to cater to each customer's specific circumstances. We are proud to provide year-round pest protection at affordable rates. We also offer same-day services for your convenience. Call us today to learn more.
Commercial Pest Control In Manorhaven, NY
If you run a business, your plate is pretty full. The last thing you need is nuisance pest activity adding stress. Pests lead to contamination and destruction. There's a lot at stake when it comes to commercial pest infestation - your employees, customers, and reputation are all on the line, which is why professional pest protection is the best way to go.

Parkway Pest Services offers eco-friendly, commercial pest control services that you can feel good about. Whether you run an office, a school, a hotel, a restaurant, or a healthcare facility, pest infestation is a real threat, and we're here to protect you. We have a LEED certification (Leadership in Energy and Environmental Design), and all of our pest technicians are registered, licensed, and certified in New York, New Jersey, and Connecticut. Reach out to us today to discuss your commercial pest control needs, and we'll get started right away.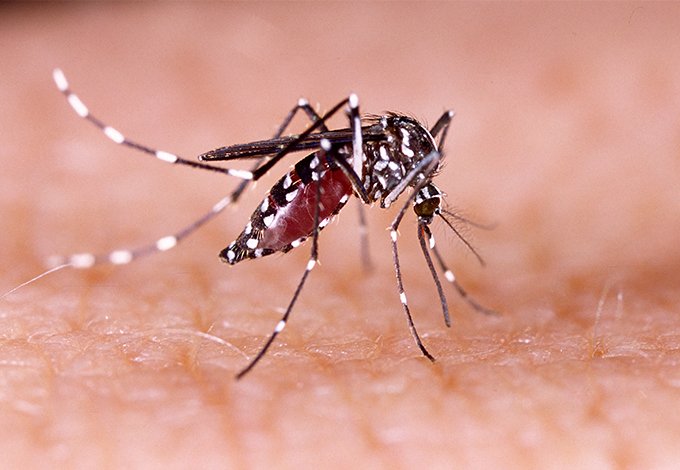 Is Mosquito Control Important In Manorhaven, NY?
Usually, when we think about mosquitoes, the first thing that comes to mind is an itchy, scratchy bite that is a real nuisance for a couple of days. But, there's a lot more to think about than the scratching. Mosquitoes are vector pests, meaning they can transmit diseases to their hosts as they feed on their blood.

If you are bitten by an infected mosquito, you are put at risk for a long list of vector-borne illnesses, including the Zika virus, yellow fever, West Nile virus, malaria, dengue fever, and many others. That's why it's so important to try your best to be proactive. There are some preventative measures that you can take, but the most reliable source of effective mosquito control is professional services. Contact us to hear more about our mosquito abatement services and prevention treatments.
Common Signs Of Termite Activity In Manorhaven, NY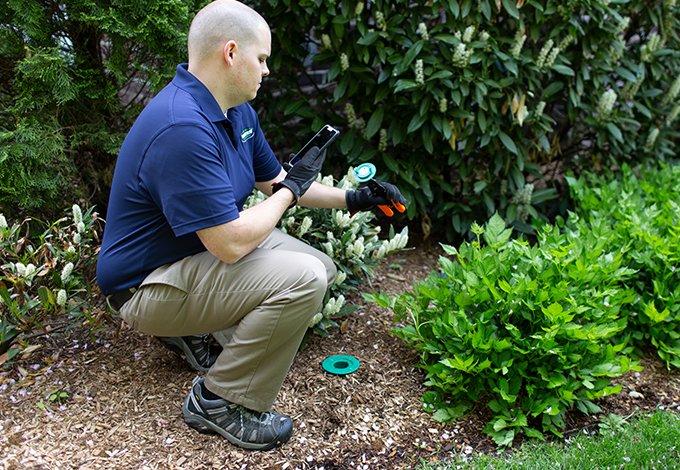 Termites are one of the most destructive pests on the list. They feed on the structural timbers of your home or business until the construction is weakened and no longer safe. The sooner you're able to detect termite activity, the sooner you can address the problem and minimize the scope of the damage. Here are some common signs to look out for:
Damp, damaged or weakened wood

Discolored drooping drywall

Hollow sounding wood when tapped upon

Loose tiles, and excessively squeaky/noisy floors

Painted walls that bubble and peel

Small tapping sounds from inside the walls

Swarmer termites flying around looking for new places to nest

Visible cracks and crevices along the foundation

Windows and doors that are hard to open

Wings discarded on the floor near doors and windows

Wood structures with maze-like designs

Worker termites in the soil which look like white ants
If you suspect any kind of termite activity on your property, or you want to be proactive in your prevention efforts, reach out to us today. Here at Parkway Pest Services, we are experienced in comprehensive termite control and prevention solutions that promise year-round protection for your Manorhaven property. Contact us today to get a detailed quote, and we'll get your initial inspection scheduled right away.