Exterminators In Matinecock, NY
The Long Island town of Oyster Bay is home to several quaint villages, including the idyllic suburbs of Matinecock. Home to just under 1,000 people, this beautiful area is a perfect bedroom community for professionals working around Manhattan Island. Today, this incredible town has the highest net worth area in New York State and is the 5th richest city in America. Because of this, Matinecock attracts some of the best and brightest in the United States.
But not everything is perfect in this city of the American dream. Home and business owners still battle against unwanted pest species and worry about the safety of their homes and families. The spread of pathogens or physical bites could affect anyone, no matter how immaculate their properties may seem.
Of all the Nassau County pest control agencies available in the Matinecock area, few are as readily prepared as Parkway Pest Services. Unlike most other local pest control companies, our professionals can handle every pest threat that comes our way. Home pest control services and commercial evaluations are all adapted to meet the needs of our customers
See our home pest control services in action by booking your first ever inspection. We are looking forward to serving you.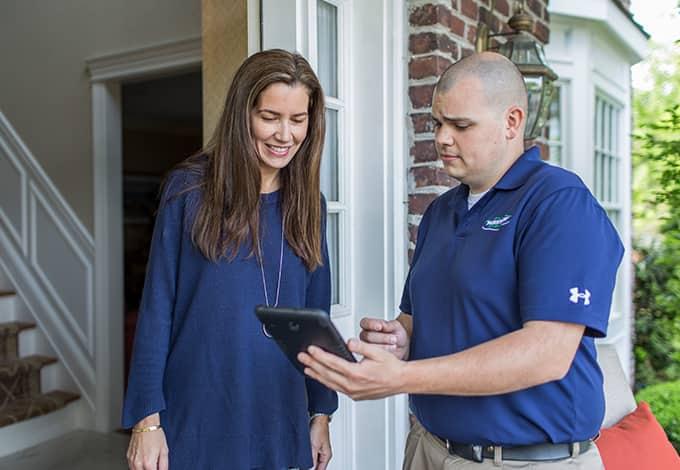 Home Pest Control In Matinecock, NY
As one of the best residential pest control agencies in Matinecock, NY, Parkway Pest Services takes our commitment to excellence very seriously. Our professionals can handle any and all unwanted pests that may be bothering you at home, regardless of their origin. Whether you're struggling against an infestation of mice, termites, or cockroaches, we have the necessary equipment, expertise, and commitment to get the job done right.
Unlike other residential pest control agencies, Parkway Pest Services uses a research-based approach to treatment:
Our team of professionals undergoes rigorous training to stay up-to-date on the latest pest control methods, giving us an edge over pest infestations.

Our commitment to customer service means that we will always put you first. If you need us to make special arrangements or have any requests, we will be available to help.

Our customized treatment plans mean that you can rest assured that we are doing everything in our power to get your home back in working order.
To learn more about how the professionals at Parkway Pest Services handle residential pest control, call our Matinecock office today.
Commercial Pest Control In Matinecock, NY
Parkway Pest Services is proud to offer our valuable services to businesses all over the Matinecock area. No matter what type of business you own or operate, we have the tools and expertise necessary to eliminate any unwanted pests that may be bothering you.
Commercial pest control programs follow three steps:
Identification: Our experts begin by identifying the pest species infesting your business. This helps us determine the best and most efficient treatment plan for eliminating them quickly and effectively.

Treatment: After we have targeted the pests in question, we implement our customized treatment plan. Using a mix of safe and effective pest control methods, we will eliminate the pests from your business for good.

Prevention: Finally, we take steps to prevent future infestations from occurring. This step includes sealing up entry points and providing you with advice on keeping your business pest-free in the future.
If you are interested in learning more about our commercial pest control programs, don't hesitate to get connected with Parkway Pest Services today.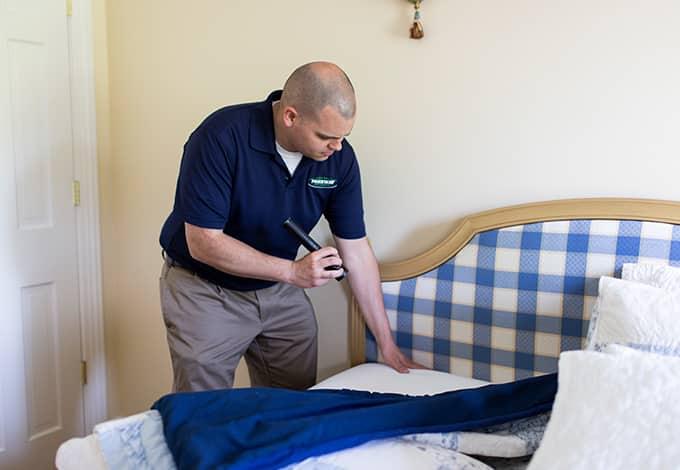 Bed Bug Prevention Tips For Matinecock Residents
As one of the most populated areas in Nassau County, Matinecock is no stranger to bed bug infestations. These pesky pests are experts at hitchhiking their way into homes and businesses, where they quickly set up shop and start breeding.
To prevent a bed bug infestation in your home or business, start with initial prevention:
Keep your belongings stored in sturdy, hard-topped containers and seal them tightly.

Avoid picking up discarded items that may have bed bugs.

Install door sweeps on your doors to prevent pests from coming inside.

When staying in a hotel or another type of temporary accommodation, do a thorough check for any signs of bed bugs
If you are concerned that a bed bug population may have followed you back home, call Parkway Pest Services for an estimate and suggested bed bug control treatment protocol.
Is The Spider In Your Matinecock Home Dangerous?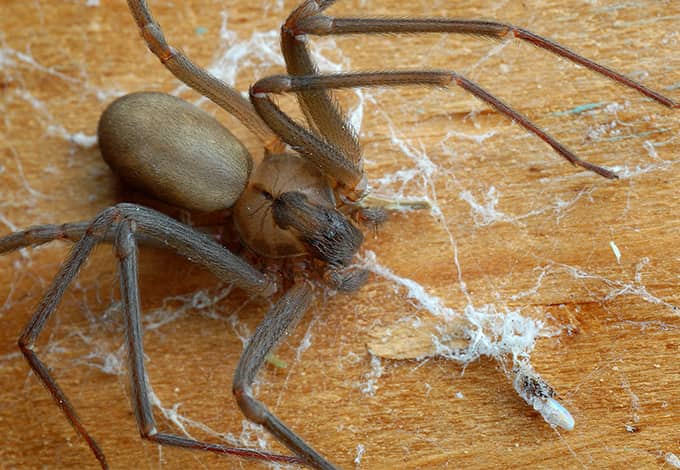 New York spiders such as the brown recluse and the black widow are some of the most dangerous spider species around. Their sharp fangs can inject painful and destructive venom into pets and people alike, causing significant problems for health and wellness.
It's not just important to get spider control here in Matinecock: it's absolutely crucial.
Worried that your Matinecock spider populations may be more dangerous than you realize? Parkway Pest Services is ready to help. Call now for spider control inspections at a time convenient to you!