Reliable Pest Control In Millwood, NY
Millwood, a hamlet in New Castle, is a peaceful haven with a suburban atmosphere and charming small-town feel. Despite being smaller than nearby cities, it is known for its beautiful natural surroundings and offers plenty of things to do.
You will love exploring the stunning trails at the nearby Rockefeller State Park Preserve or throwing a round of golf at the Mohansic Golf Course. And remember to walk by the historic Millwood Plaza, where you will have a delightful shopping and dining experience.
And if unwanted guests like rodents, bed bugs, or termites disrupt the peace, Parkway Pest Services offers some of the best-rated pest control in Millwood, NY.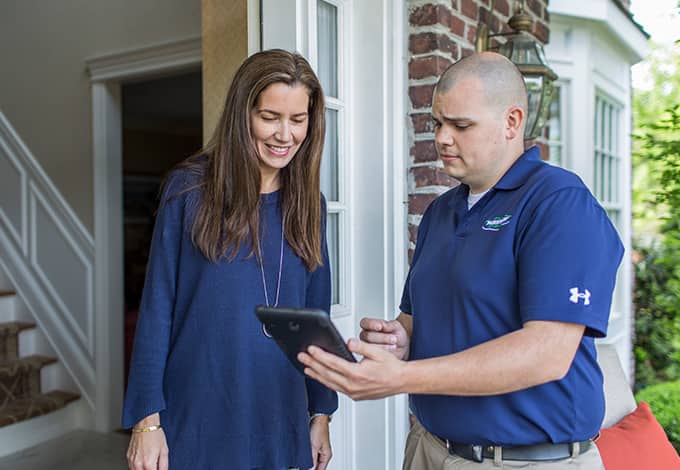 Home Pest Control In Millwood
At Parkway Pest Services, we are a family-owned pest control company dedicated to addressing the root causes of pest problems with quality residential pest control services. We implement measures to prevent future infestations in Millwood homes and can schedule same-day appointments if available.
We provide two levels of pest protection tailored to your needs, effectively controlling various pests, such as wood-destroying insects, stinging pests, scavengers, and more. We focus on protecting the house's exterior and perform thorough inspections to minimize the need for indoor treatment applications.
Call us today to tell us about your situation and receive a free quote.
Commercial Pest Control In Millwood
All Parkway Pest Services experts are passionate about offering tailored commercial pest control programs for your business that meet your budget and help you meet industry regulations and regulations.
We use Integrated Pest Management techniques to control pests effectively without relying solely on treatments. Instead, we also provide regular inspections and prevention strategies which, coupled with thorough documentation and safety data sheets, ensure year-round protection.
We also employ a team of certified entomologists and trained technicians to provide top-rated strategies for offices, healthcare facilities, schools, restaurants, and more that are reliable, effective, and safe for the environment. Get started today with a quote and an inspection.
Complete Guide To Termite Control In Millwood
Termites are destructive pests that cause billions of dollars in damages each year if left unchecked. Reliable control strategies are an essential aspect of maintaining a pest-free home.
This comprehensive guide to termite control in Millwood can help protect your property:
Termite inspections: Nothing beats a thorough inspection to identify signs of termite activity. Our experts will thoroughly examine your foundation, wooden structures, and more to detect termites or any damage they may have caused.
Termite treatment options: Depending on the severity of your infestation, we offer various strategies like liquid treatments, which we apply to the soil around the foundation or directly on infested areas to create a barrier that prevents termites from entering or eradicates existing colonies, and bait stations that can attract these unwanted pests and eliminate them.
Regular maintenance: Preventive measures such as keeping woodpiles away from the house, fixing moisture issues, and ensuring proper drainage can reduce the risk of termite infestations.
Professional Assistance: Consulting with a licensed and experienced company specializing in termite removal is the best way to get rid of an existing termite infestation.
Early detection and proactive treatment are paramount. These measures can protect your Millwood home safely and effectively. Parkway Pest Services will show you how to get started for the best results.
Mouse Traps Vs. Professional Treatment In Millwood: Which Is Better?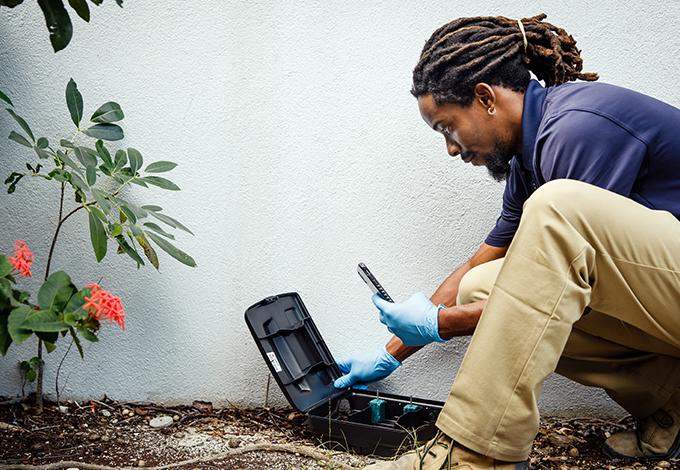 With mouse control, working with the pros is generally a better option than relying on mouse traps. While they can be affordable, there are several factors to consider:
Infestations can be extensive. Determining the number of mice in your house, knowing how many traps to purchase, and where to place them effectively is often challenging. Additionally, disposing of dead mice can be unpleasant and potentially unsanitary.
Store-bought treatments can be dangerous. They may pose a danger to pets or children if they come into contact with them. And, if mice consume poison and die in inaccessible areas, the smell of decay can be unpleasant and hazardous.
Some of the most effective strategies don't rely on treatments. Sealing entry points is essential to preventing a mouse infestation. Our licensed specialists can help identify them swiftly.
By working with Parkway Pest Services, you benefit from our expertise in rodent control in Millwood, customized treatment plans, and effective prevention strategies for optimal peace of mind and long-term results. Call today for a free quote.
Parkway Pest Services offers the latest technology and education in the pest control industry to provide full-service pest control you can rely on for anything from prevention to long-standing and challenging infestations. Let's get started!