Local Exterminators Serving New Hyde Park For Over 75 Years
Parkway Pest Services has been delivering the best and most effective pest control services to homes and businesses in New Hyde Park, NY, for over 75 years. We are a third generation family-owned and operated exterminating company with our corporate headquarters located right in New Hyde Park. Because of this, we have been able to get to know our customers on a personal basis, as well as on business terms. We have dedicated ourselves to providing our customers with superior and effective pest control using the most environmentally friendly pest management methods available. Whether you are having a problem with termites, bed bugs, rodents, or other pests, Parkway has the experience and expertise to solve your pest problems.
Residential Pest Control In New Hyde Park
It's our mission at Parkway Pest Services to provide you with the year-round services that are necessary to keep pests away from your New Hyde Park home. As a local, family-owned business with more than 85 years of experience, there is no challenge that we can't address. We are also QualityPro-certified, and licensed and have two board-certified entomologists on our team.
If you're concerned about general pests, then our PestGuard program is for you. It includes quarterly visits with interior and exterior treatments that address more than 30 common household pests. We also offer the PestGuard Plus program that has the addition of termite control with the Sentricon® Termite Colony Elimination System. If you need pest-specific help, we offer seasonal and one-time services for mosquitoes, bed bug elimination, and much more. To schedule your no-cost inspection and learn more about our residential pest control services in New Hyde Park, please call us today.
Commercial Pest Control Services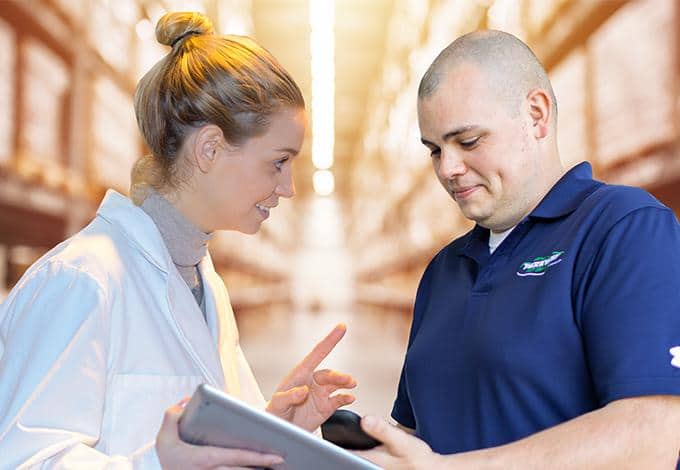 Here at Parkway, we understand the need businesses have to maintain a good reputation in their community. Even just one sighting of a cockroach or mouse at a restaurant, hotel, or other commercial facility can have a serious negative impact on any company. That's why we are committed to solving commercial pest problems for businesses in New Hyde Park and throughout Nassau County, no matter how severe they may be. For effective pest management solutions for your company, partner with Parkway Pest Services for commercial pest control services in New Hyde Park.
All The Ways Bed Bugs Can Hitch A Ride Into Your New Hyde Park Home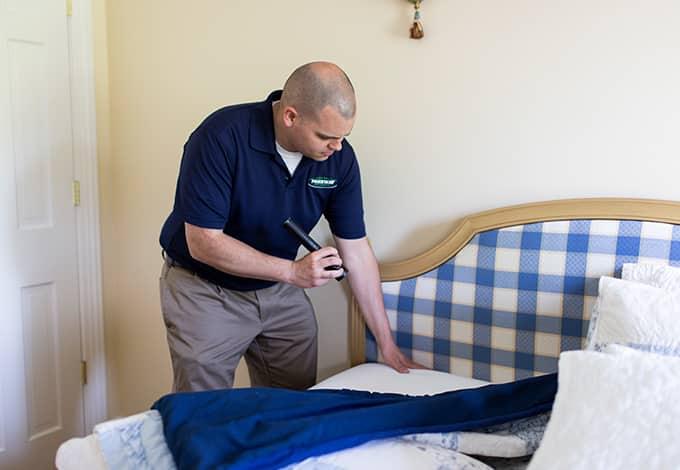 Bed bugs are parasitic pests, which means that they travel around the New Hyde Park area by attaching themselves to a host. This factor makes their access to your home very easy and often without your knowledge. Some of the ways that they can get into your dwelling include:
By navigating the shared walls of apartment buildings

Invading a used mattress or sofa that you bring into your home

After you've taken any form of public transportation

If you've stayed at an infested hotel and not cleaned your personal belongings immediately upon returning home

When someone you work with unknowingly brings bed bugs to your place of work

Affixing themselves to your kid's backpack at school
Not only are there many ways that bed bugs can get into your home, but these pests are also notoriously difficult to eliminate without professional assistance. At Parkway Pest Services, we are the local bed bug experts. Our services combine canine inspections to suss out the extent of your infestation and both traditional and steam treatments for complete elimination. We also offer mattress encasements and educational resources to prevent future bed bug issues. For more information on bed bug control, please call us today.
The Best Way To Get Rid Of Roaches In Your New Hyde Park Home Fast
Cockroaches can invade your New Hyde Park home much easier than you might think. They are scavengers, which means that they are always searching for something to eat or a water source. Things such as trash accumulation, an excess of crumbs, or small leaks can be enough to draw them into your home. Cockroaches can also exist without much sustenance for an extended period of time, so getting rid of them can be a challenge. With professional guidance from Parkway Pest Services, you can eliminate cockroaches quickly!
We are able to eliminate your cockroach problem and prevent them from returning through our residential PestGuard program. Our licensed technicians will visit your property on a quarterly basis to treat the inside and outside of your home. During these visits, we'll also provide you with tips on the habit modifications that you can make in order to further deter cockroaches. And with our pest-free promise, you won't have to worry about roaches again. For more information on cockroach control for your home, please call us today.