Exterminators In North Castle, NY
North Castle is a town located in Westchester County, New York with a population of nearly 12,000. While not a large town, it is big enough to have many thriving businesses and lots of residential homes. Any home or business in the area might find themselves dealing with pest problems at some point. If you are having pest issues, Parkway Pest Services is here for you.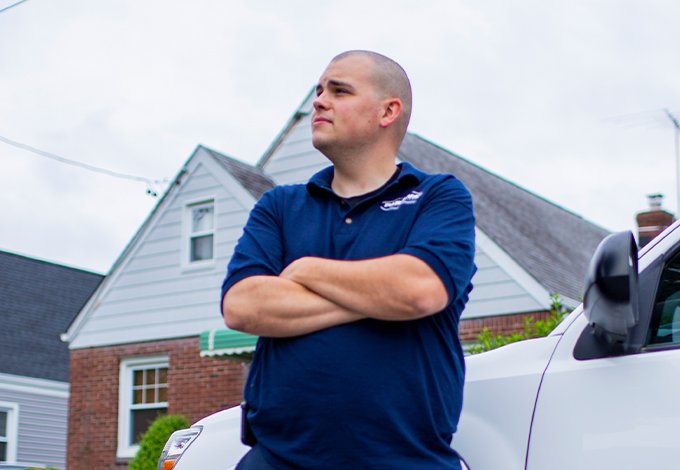 Home Pest Control In North Castle, NY
When you are in your home, you want to be able to relax and unwind from all the stress of life. However, being a homeowner comes with certain responsibilities and stresses. While this might be part of homeownership, dealing with frustrating pest problems doesn't have to be one of these hassles. At Parkway Pest Services, we provide residential pest control services that are efficient and effective. We are able to get rid of a wide range of common household pests, and we also focus on the root causes so we keep these pests from coming back.

As a family-owned and operated business, we understand how important family is and how keeping your home free of pests keeps your home safe and a haven where you can relax. Our residential services come in two different plans: the Annual Pest Control Program and the Annual Pest & Termite Control Program.

Both of these programs include:
Four annual visits

Pest identification

Service to the interior and exterior

Pest control of 30+ pests

Service calls that are unlimited
The Annual Pest & Termite Control Program also includes Termite Protection with Sentricon.

To learn more about these plans, as well as our many other residential services, including water testing and mosquito control, contact Parkway Pest Services today.
Commercial Pest Control In North Castle, NY
While pest problems often arise for homeowners, they are just as likely to occur for business owners. If you own a commercial property, you want to ensure the building is free of pests. Some of these pests can leave your business facing health or safety fines if the problem isn't fixed. Other pests such as termites can leave you spending thousands of dollars to repair the damage they cause.

Parkway Pest Services provides commercial pest control to many kinds of business and commercial properties, including:
Retail stores

Restaurants

Apartment buildings

Offices

Healthcare facilities

Schools
We've been in business in the area since 1932, and we provide commercial pest control plans that can be customized to fit the needs of your particular business. We know how important your reputation is in the community, and having pest problems can hurt your business. This is why we will address any pest control problems you have quickly, safely, and efficiently.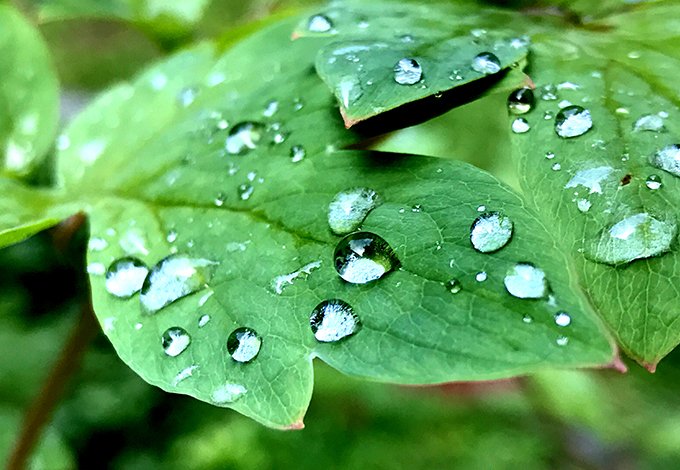 Benefits Of Green Pest Control In North Castle, NY
At Parkway Pest Services, we are happy to welcome you to our Green Shield Certified Program. For clients in North Castle, NY, and the surrounding areas, we are committed to providing pest control services that are safe for you and your family as well as the environment. This program ensures the elimination of pests while using little to no pesticides. We only use chemical products when we absolutely have to, and in these cases, we use products that are Green Shield Certified.

There are many advantages to using our green pest control services:
These services are safer for the environment as they focus more on using baits and monitoring the issue.

Baits can actually last much longer than many pesticides.

These services get rid of indoor air pollution.

Green pest control services are safe for your family and don't present allergy issues.
Guide To Avoiding Termite Damage In North Castle, NY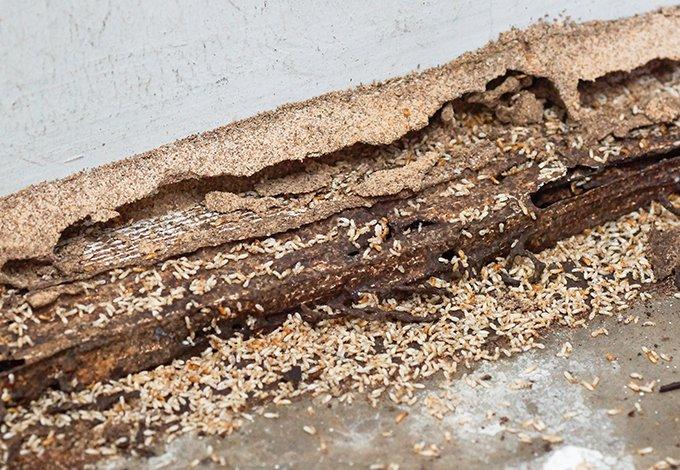 Termites are one of the worst pests homeowners and business owners can encounter because they do so much damage. They cause structural damage that can end up costing thousands of dollars to repair. This is why it's so important to know how to identify these pests before they wreak havoc.

One of the best ways to tell if you have termites is to know the signs, including:
Papery or hollow-sounding wood

Discolored drywall

Noise in the walls that sound like clicking

Squeaky or buckling floorboards
There are also some things you can do to prevent termites from getting into your home or business. These prevention tips include reducing the amount of humidity in your home or business, removing wood that touches the foundation of the building, and removing dead trees and lumber from your property.

If you suspect you have termites, contact Parkway Pest Services right away as professional pest control is the best way to identify and eliminate a termite problem.