Exterminators In North Hempstead, NY
The town of North Hempstead is one of three towns found in Nassau County, New York. North Hempstead is a suburban community that provides its lucky residents with a high quality of life and a respite from the hustle and bustle of daily life in Manhattan, which is located a very short distance away. To help protect the residents of North Hempstead from invasive, and potentially dangerous and damaging, pests that also unfortunately call Nassau County home, the New York pest control experts at Parkway Pest Services offer a wide variety of eco-friendly pest control services. Since 1932, Parkway Pest Services has been devoted to providing our New York customers with effective, eco-friendly and affordable pest control services that are based on the latest technology and education available. Learn today how we can work together as a team to ensure that your North Hempstead residential or commercial property becomes and stays free of common New York area pests.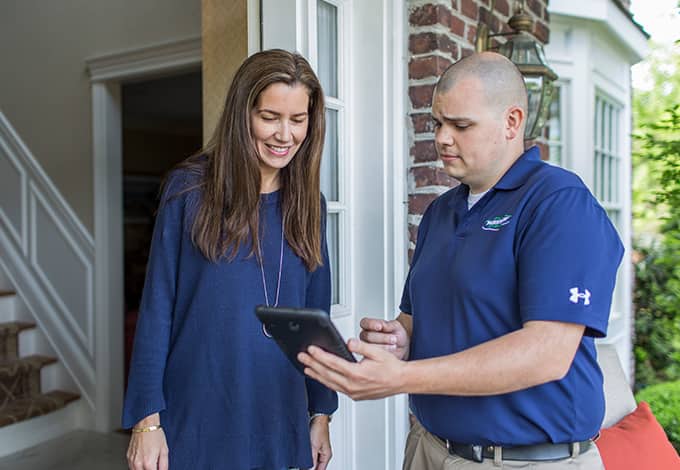 Home Pest Control In North Hempstead, NY
If you are tired of pests taking over your North Hempstead home, then you have come to the right place! Parkway Pest Control's certified, local exterminators can provide the pest control services needed to completely eliminate pest problems. Our professionals will dig deep and get to the root of your home's pest problems, solving them once and for all. Parkway Pest Services offers two quality, year-round residential pest control programs to choose from, Parkway PestGuard and PestGuard+. Each program provides the following:
Coverage against over 30 common household pests

Interior and exterior services

4 annual visits

Unlimited service calls

Pest Identification

Our exterior treatment and rodent detection system to monitor for and control insects and rodents.
Our Parkway PestGuard+ program offers customers even more pest protection by offering the benefit of termite control and includes the installation of termite monitoring devices around the exterior of your home. To receive your free quote for your North Hempstead residential property, give us a call today.
Tips To Minimize Mosquito Exposure In North Hempstead, NY
The best way to minimize the number of biting, disease-spreading mosquitoes on your North Hempstead property is to contact Parkway Pest Services and put into place a professional mosquito control service. While there are many DIY methods out there to control mosquitoes, they usually only work to get rid of some of the adults, but don't work to get to the root of the problem and stop new mosquitoes from being able to develop. Our ongoing mosquito control service begins in April and continues monthly through October. Our technicians will come to your property and apply mosquito treatments around the exterior of your property to effectively reduce mosquito numbers and protect you, your family, and friends from their potential dangers. In addition our technicians will also inspect your property, find any potential and/or existing breeding grounds, and treat those areas. Contact us today to learn more.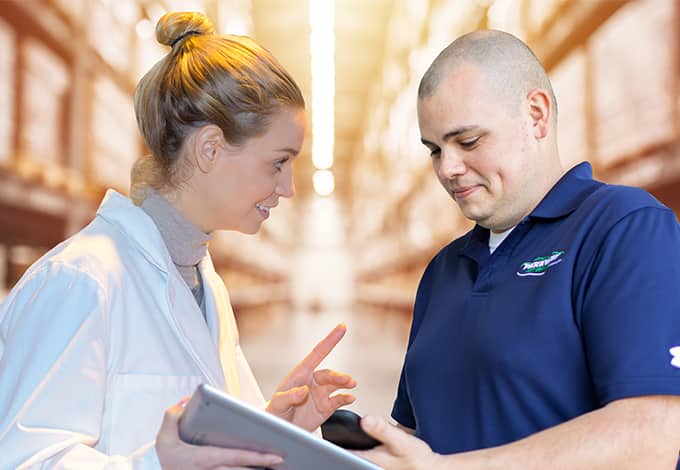 Commercial Pest Control Solutions In North Hempstead, NY
Pests unfortunately often find their way into commercial properties. And, pests, which may only be a nuisance inside a home, can suddenly become a huge problem for a business. Just one tiny unassuming pest in your facility, discovered by a customer, can quickly call into question your business' sanitation practices and damage your reputation. To protect your business from the damaging consequences of a pest infestation, the pest control leaders at Parkway Pest Services offer the services needed to eliminate current pest issues and to provide a long-term solution against future pest problems. Our commercial pest control services are performed by our highly trained, educated, and dedicated experts, who will help you meet your business' specific pest control goals. Our commercial pest control services rely heavily in Integrated Pest Management and include:
Routine inspections

The installation of monitoring stations

Treatment using highly effective baits and gels (only when necessary).

Education to increase sanitation practices

Mechanical changes

Exclusion measures.
To learn more about our commercial pest control services, or our Green Shield-Certified company, contact us today. Our experts would love to work with you to help you maintain a pest-free environment inside your North Hempstead commercial facility.
Signs Of Bed Bug Infestation In North Hempstead, NY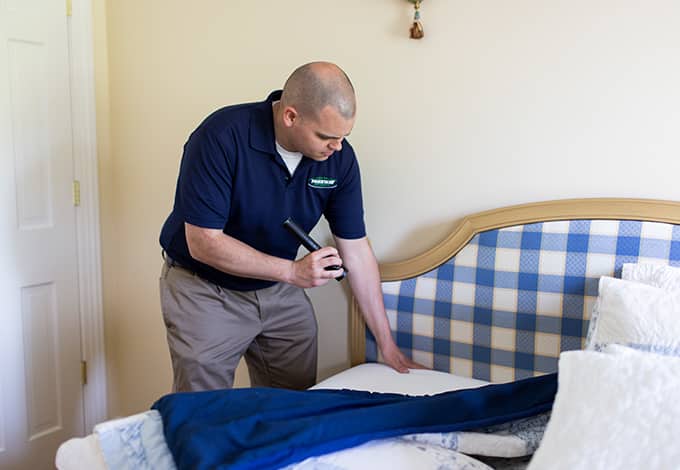 If you are suddenly discovering the following things around your North Hempstead home, it could means that parasitic bed bugs have found their way inside. Common signs of a potential bed bug infestation include:
Discovering red spots or dark streaks on things such as linens, mattresses, box springs, upholstered furniture, walls, or inside closets or drawers.

Finding piles of insect exoskeletons under mattresses or box springs, or on the floor.

You or family members waking up with red, itchy bite marks on legs, arms, necks, and other body parts, which are exposed while sleeping.

Noticing a sickly sweet or musty odor in an area or room of your home that is otherwise clean and free of moisture issues.
If you are discovering signs of bed bugs inside of your North Hempstead home, contact New York's bed bug control experts at Parkway Pest Services. We will quickly come to your assistance and use our K-9 bed bug detection teams to inspect your home. Our K-9 bed bug detection dogs have the ability to find all the bed bug adults, nymphs, and eggs that are hiding in the most difficult to access places of your home. If, after the inspection is complete, bed bugs have been discovered, our professionals will immediately discuss treatment options in order to quickly and completely eliminate your home's bed bug infestation.