Strategic Pest Control Solutions In North Hills, NY
The village of North Hills, NY, is a wonderful, picturesque community in North Hempstead, Long Island. It's a beautiful neighborhood that we are lucky to live and work in, but that doesn't mean it comes without its cons. Pest activity is a year-round concern here in North Hills, and that means that your property is susceptible to pest infestation. When pests enter your property, they cause large scale damage and contamination, putting you and everyone else in your home in harm's way; but the good thing is that you're not in it alone.

Parkway Pest Services is here to help. We are a local, family-owned, and operated business that is proud to offer quality pest control and wildlife removal services to homes and businesses throughout Nassau County and the surrounding areas. We've been providing comprehensive pest control solutions since 1932, and our commitment to quality service has remained the backbone of our business the whole time. Call us today to get your free quote.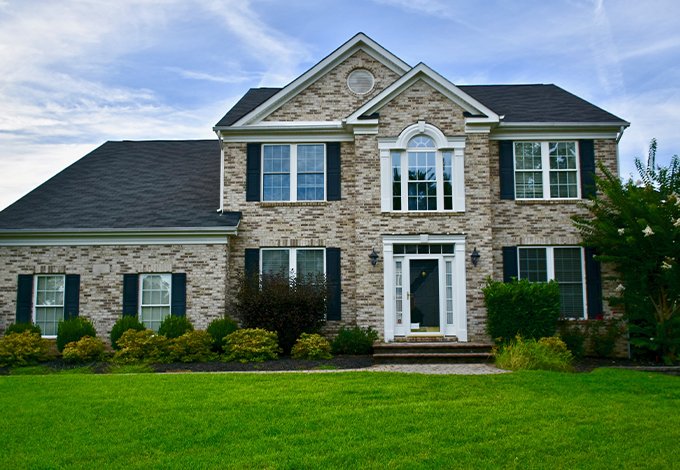 Residential Pest Control In North Hills, NY
Your North Hills home is every pest's dream. Unfortunately, your house is filled with pest attractants, and that means it's important to secure dependable protection from household pest activity. Pest populations spread quickly and turn into infestations in the blink of an eye. Your most trusted source of pest protection is Parkway Pest Services. We offer residential pest control services that cover local residences from over 40 common household pests. Some of the common pests we deal with include bed bugs, carpenter ants, mosquitoes, rodents, termites, ticks, wildlife, and many others.

Whatever kind of pest problem you have on your hands, we're here to help. We have a board-certified entomologist on staff who strategically develops a customized treatment plan to cater to each customer's specific pest circumstances, needs, and preferences. We are proud to provide year-round pest protection at affordable rates, and we also offer same-day services for your convenience. Call us today to get started.
Commercial Pest Control In North Hills, NY
Owning your own business means having a never-ending list of responsibilities. There are always so many issues to address, the last thing you should have to worry about is pest infestation. Luckily, we're here to eliminate that worry. Our commercial pest control services offer guaranteed pest protection all year long. Our customized treatment plans are strategically developed to meet your needs. No matter the nature of your commercial pest problem, we're confident that we can help.

Our team is comprised of capable, EPA and DEC certified technicians, dedicated to providing the best pest protection around. We also have a LEED certification (Leadership in Energy and Environmental Design), offering sustainable pest solutions that are always safe, and always eco-friendly. Whatever kind of infestation you're dealing with, reach out to us today. We offer complimentary estimates and inspection for your convenience.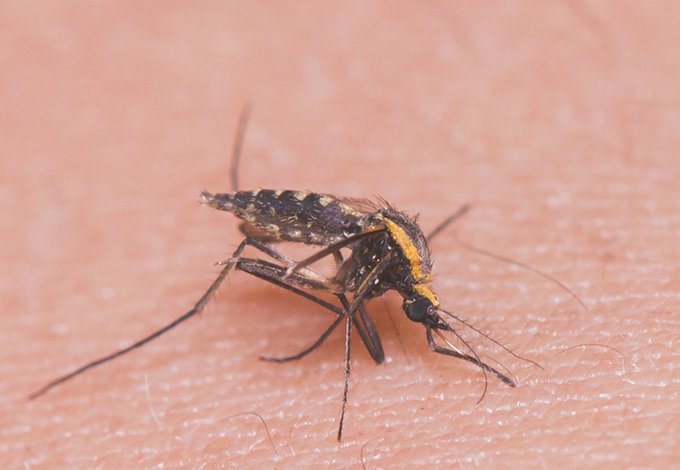 Are Mosquitoes In North Hills, NY Really That Dangerous?
Mosquitoes are vectors, meaning they carry diseases and spread them amongst animals and humans. While they feed on the blood of their host, they secrete their saliva into the bloodstream. So, if a mosquito is carrying an infectious disease and it bites you, it can transmit the infection into your blood.

This is the case with West Nile virus and Zika virus; as well as other mosquito-borne illnesses. What starts as an itchy bite that we don't think much of can turn into a disease that threatens your life. While many diseases transmitted by mosquitoes are not fatal, it's still crucial to avoid them at all costs. With so many mosquitoes swarming around North Hills, why risk it? If you suspect a mosquito infestation on your property, contact Parkway Pest Services today.
Guide To Protecting Your North Hills, NY Property From Termite Damage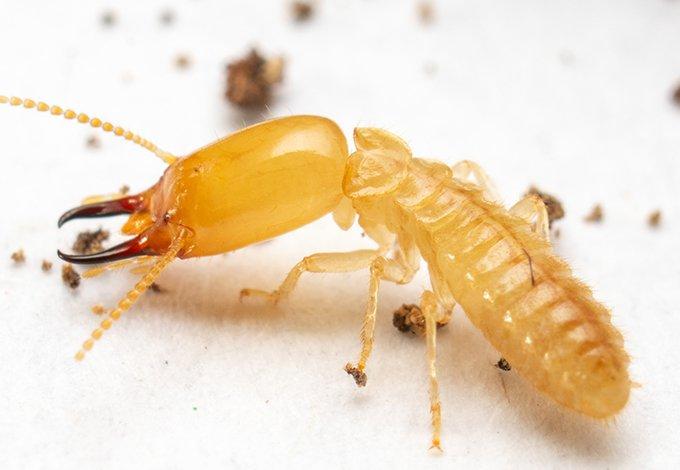 No one likes to hear they could have prevented something from happening. It's frustrating to think there was something we could have done differently. Well, when it comes to termite damage, there are few things you could do now to prevent an infestation in the future. While we love new clients, we don't want you to suffer the nightmare of termite damage. Try the following to reduce conditions that are conducive to termite activity:
Eliminate excess moisture in and around the home.

Maintain proper drainage and plumbing.

Redirect downspouts away from the house to prevent unwanted moisture.

Repair leaky pipes and faulty faucets; clean drains and gutters.

Maintain minimal soil-to-foundation contact.

Manage mulch distribution as it carries excess moisture.

Keep woodpiles away from the foundation of the house.

Install weather stripping around windows and doors.

Use mortar to fill cracks and crevices in the walls and foundation.
While these are all helpful tips, the fact of the matter is that no method of termite prevention has proven to be 100% effective. The only reliable source of termite control is from a qualified team of pest professionals. Reach out to the professionals at Parkway Pest Services today for year-round termite management services you can count on.