Exterminators In North White Plains, NY
North White Plains, NY is found in the affluent Westchester County and is known for being Westchester's commercial hub. North White Plains has been ranked in the top 10 places to live in New York and offers its residents diverse housing and neighborhood options, abundant business districts, and plenty of amenities. To keep your North White Plains home or business free of the many insects, rodents, and other pests that also choose to live in Westchester County, trust the local pest control experts at Parkway Pest Services. Our residential and commercial pest control services combat local pests in an eco-friendly manner, leaving nothing behind but a pest-free environment. To learn more about any of our services which work very effectively to eliminate ants, spiders, rodents, termites, bed bugs, and more in North White Plains, give us a call today.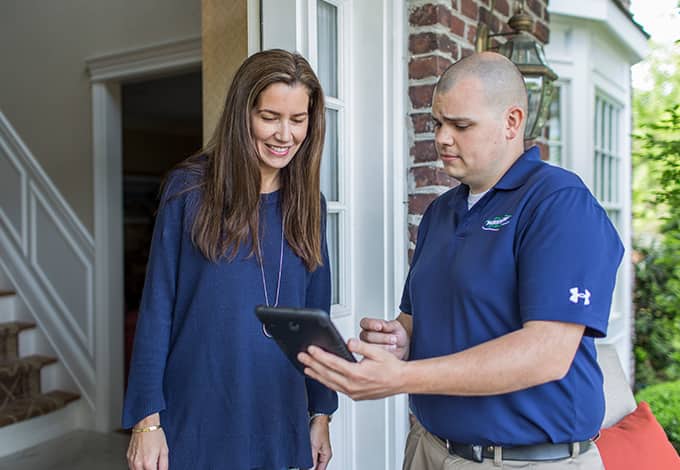 Home Pest Control In North White Plains, NY
At Parkway Pest Services we have a fast and effective solution for any pest problem found in any North White Plains home. At Parkway, we offer two levels of pest protection to help meet the different needs of all of our customers, with each of our services providing the exterior control needed to help stop pests before they have the chance to get inside of your North White Plains home, making for fewer indoor treatment applications.
Our residential pest control programs include:
Parkway PestGuard Program- The Parkway PestGuard program includes four annual visits providing both interior and exterior services, and pest identification services. This program covers over 30 common pests including carpenter ants, fleas, ticks, and yellow jackets located within two feet of the structure. It also includes unlimited service calls.

Parkway PestGuard+ Program- The Parkway PestGuard+ program is our most comprehensive program, it includes everything that is in the above PestGuard program, but has the added benefit of termite control. If termites are found on the property, our pest control professionals will provide services to eliminate them.
To start protecting your home and family from invasive New York pests, contact us today.
Silverfish Prevention Tips for North White Plains, NY Residents
Silverfish are occasional invaders that enter homes while searching for a humid environment and food sources. Silverfish are carrot-shaped; their bodies are a grayish-brown color and they are covered with silvery scales. They also have very distinctive tail-like appendages coming off of their hind-end. The following tips can help to protect your home from being invaded by silverfish:
Reduce humidity levels in your home by installing dehumidifiers in the basement, wiping out moisture from sink and tub areas, making sure that crawlspaces are properly ventilated, and installing ventilated fans in all bathrooms.

Eliminate access points into your home by inspecting its exterior and foundation walls and sealing any cracks or crevices found, install door sweeps on all exterior doors.

Remove things that retain moisture close to your home like piles of leaves, weeds, and other organic materials, place a stone or rock barrier between your home and any mulch.
If you spot silverfish in your home or lurking around it, contact the professionals at Parkway Pest Services. Our experienced and certified team of experts can provide the services needed to eliminate and control these moisture pests in and around your home!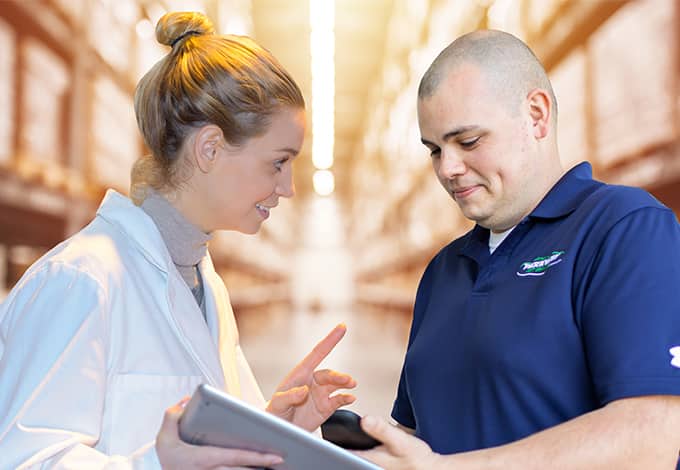 Commercial Pest Control Solutions in North White Plains, NY
Parkway Pest Services is proud to be a leader in the commercial pest control industry. Our professionals provide the services needed to attain and maintain a pest free environment within a commercial facility, long-term. Our commercial pest control services are performed by highly trained, educated, and determined experts who will help you to achieve all of your pest control goals. Parkway Pest Services provides our commercial customers with routine inspections of their facility and property, the installation of monitoring stations, and treatment using highly effective baits and gels (when necessary). We also provide the education needed to increase sanitation practices, make mechanical changes, and implement exclusion measures. For more information about our highly effective commercial pest control services, contact us today!
Protect Your North White Plains, NY Property from Termites
The professionals at Parkway Pest Services have experience protecting thousands of New York properties from becoming damaged by wood-eating termites. The first step to protecting your North White Plains property from being damaged by termites is to schedule routine termite inspections. If during an inspection one of our highly trained and experienced professionals discovers termites or termite activity, they will immediately discuss treatment options with you. At Parkway Pest Services we highly recommend installing the extremely eco-friendly Sentricon® System with Always Active™ to get rid of a current problem with termites and to prevent future colonies from nesting on your property or in your home. Benefits of Sentricon® with Always Active™ include:
It is an extremely eco-friendly termite control option

No drilling, trenching, or digging is required for installation

Only grams of the active ingredient are required to eliminate an entire termite colony

Sentricon® with Always Active™ works 24/7, year-round to protect New York properties against termites
Give us a call today to order a termite inspection and become proactive about protecting your North White Plains property from termites.