At Parkway Pest Services, we understand how destructive and costly raccoons, skunks and other wildlife in New York and Connecticut can be for a company's facility and reputation. We also realize that nuisance wildlife are prone to be an annoyance that homeowners and business owners deal with on occasion. While raccoons and other wild animals may seem relatively harmless, they are capable of causing extensive damage to buildings and property. Complaints about wildlife frequently include:
Pest raiding dumpsters and trash cans
Bird droppings and feathers on window ledges and walkways
Torn or contaminated insulation
Droppings in the attic
Nesting in eaves
Pet encounters with wildlife on property
Noises coming from walls and attic, especially at night
If nuisance and potentially damaging wildlife are a problem for your home or business, Parkway Pest Services delivers superior wildlife control and removal services.
Wildlife Removal & Exclusion Specialists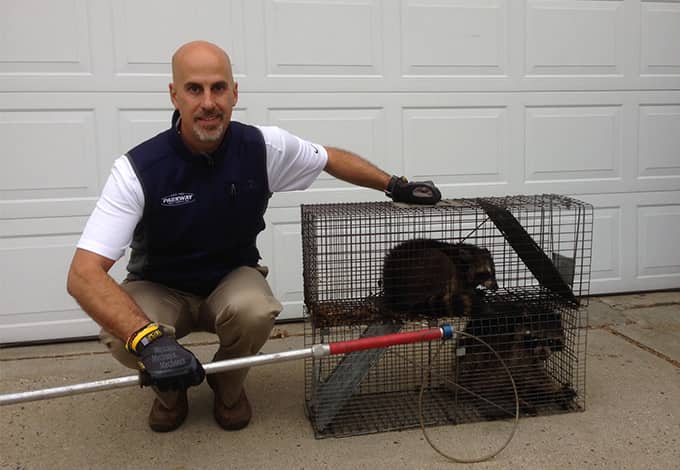 Parkway Pest Services specializes in the removal and exclusion of nuisance and damaging wildlife that are frequently a problem for business and home owners in New York and Connecticut.
Wildlife pests that we remove include:
Raccoons
Bats
Skunks
Opossums
Pigeons & pest birds
Squirrels
Chipmunks
Woodchucks
And more!
Our targeted services include:
Animal trapping & control
Bat and bird proofing
Bird netting installation and other bird deterrents
Wildlife exclusion
Animal damage repair
Let our NY wildlife control experts trap and remove wild animals that have become a problem in your dwelling or on your property.