Old Westbury's How-To Guide For Ridding Your Home Of Ants
While a few ants crawling around your property might not bother you, ant infestations in your home can put your health, your stored foods, and your house at risk. Most ants can spread dangerous bacteria while others will inhabit your electronics or nest within the wooden portions of your home's foundation. To avoid health risks and home damage, try the following tips for ant-control on your property:
Limit moisture buildup, as ants love damp spaces.
Store foods securely in sealable containers.
Wipe down counters and tables to avoid loose crumbs.
Vacuum and mop the floors regularly.
Seal up all potential entry points.
Unfortunately, even homeowners who do all of these things right still wind up with dangerous and costly ant infestations. For
ant prevention
and eradication methods that you can count on, call Parkway Pest Services today. We can help!
What Old Westbury Residents Ought To Know About Termite Control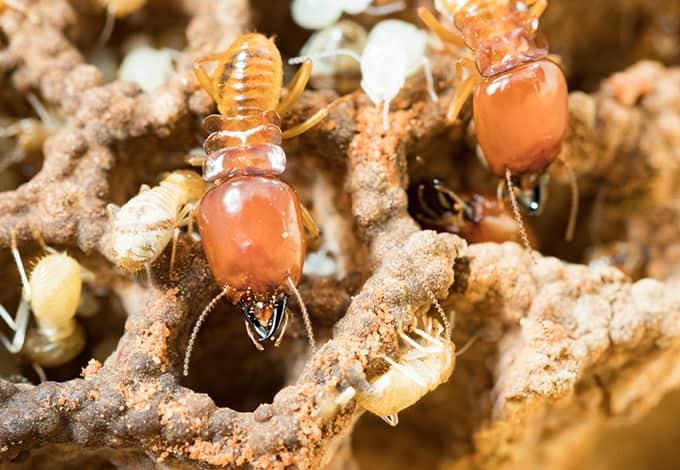 There are a lot of misconceptions about termites, and unfortunately, that lack of knowledge can wind up costing homeowners thousands of dollars. Everyone knows that termites are a serious problem, but there are three things you really need to understand about termites if you want to avoid costly damage: how to spot an infestation, what to do in the event of an infestation, and how to avoid termite infestations for good.

Since termites eat the wood within your home continuously (without even sleeping), they'll rack up serious damage over time. However, if you can spot signs of termite damage within the first six months, it could save you from thousands of dollars' worth of long-term damage. These signs include:
Mud tubes on foundation walls
Visible damage to exposed wood
Tightening of doors and windows
Shed wings of swarmer termites
Clicking noises in the walls
If you do notice signs of an infestation, get professional help immediately. If you try and treat termites on your own, you'll just allow the infestation to linger. Remember: a professional termite inspection is always your best method of spotting an infestation.

If you don't notice these signs, then you can turn your focus to prevention. The best things you can do on your own to make your property less conducive to termite activity include:
Limiting moisture buildup in and around the house
Storing woodpiles away from your house and off the ground
Maintaining the lawn regularly
Limiting soil-to-wood contact near the foundation of the house
While all of these methods can help lower your risk of termites, nothing can guarantee you a termite-free home apart from professional solutions. For the best termite prevention and eradication methods, call Parkway Pest Services today.