How Badly Does Old Westbury Need Pest Control?
Whether you run a business or own a home in Old Westbury, you can't deny that our town has a certain charm about it. While the summers are beautiful and mild, there's nothing more enjoyable than a white Christmas in New York. However, in spite of the seasonal drop in temperatures, it seems like our pest problems barely ever cease. If you're worried about controlling pests yourself, you might get stuck on the hamster wheel of the never-ending pest problems in spite of your best efforts.
What if you tried something different this time around? Parkway Pest Services offers the highest quality residential and commercial pest control services in the area at reasonable prices that can protect your budget as well as your property.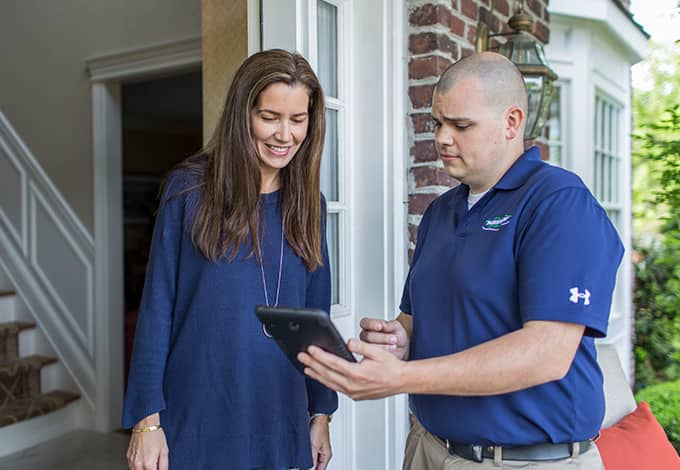 Residential Pest Control In Old Westbury, NY
Sometimes, it seems like it's easier to deal with pest issues on your own. If you notice a roach, you might run to the store to buy some roach spray. If you're having rodent problems, perhaps you run to the store for some traps or poison. Unfortunately, along with being hazardous to humans, most of these solutions are downright ineffective. Think of all of the time and money you're wasting, just for inconsistent results.
If you want to keep dangerous and destructive pests out of your house for good, then you need the kind of innovative prevention solutions that our Parkway Pest Services technicians utilize in combination with their expertise. When you call us, a technician can be out to your home promptly to assess the situation, inspect for other potential problems, and recommend a treatment plan. With quarterly treatments and solutions that are safe for children and pets, we can guarantee the
pest-free environment
you've always wanted.
Commercial Pest Control In Old Westbury, NY
As a business owner in Old Westbury, you're familiar with how important it is to maintain a good reputation in the community. Along with destroying inventory and creating hazardous conditions for employees, pests are a direct threat to your reputation. All it takes is one social media post involving a picture of pests in your facility, and you could lose many customers.
Why not trust your business with someone who is as serious about customer satisfaction as you are with your clientele? With Parkway Pest Services, you'll not only get the innovative treatment solutions that can protect your business from the various local pests, but you'll also get the peace of mind that comes with knowing you've done everything you can to
protect your investment
. Call us today to have a pest technician work on a custom plan for your business facility.
Old Westbury's How-To Guide For Ridding Your Home Of Ants
While a few ants crawling around your property might not bother you, ant infestations in your home can put your health, your stored foods, and your house at risk. Most ants can spread dangerous bacteria while others will inhabit your electronics or nest within the wooden portions of your home's foundation. To avoid health risks and home damage, try the following tips for ant-control on your property:
Limit moisture buildup, as ants love damp spaces.
Store foods securely in sealable containers.
Wipe down counters and tables to avoid loose crumbs.
Vacuum and mop the floors regularly.
Seal up all potential entry points.
Unfortunately, even homeowners who do all of these things right still wind up with dangerous and costly ant infestations. For
ant prevention
and eradication methods that you can count on, call Parkway Pest Services today. We can help!
What Old Westbury Residents Ought To Know About Termite Control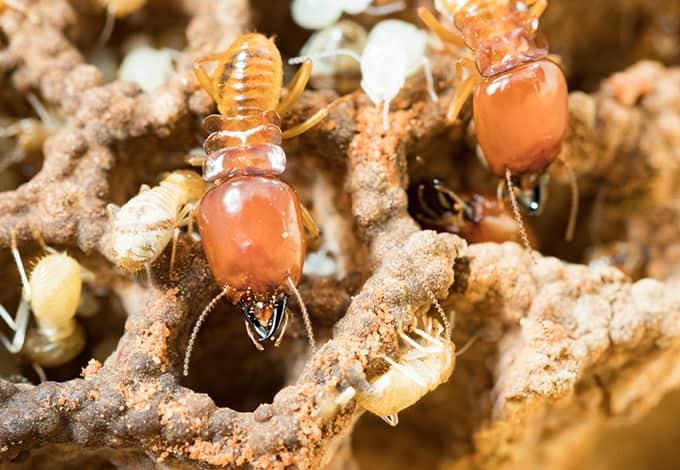 There are a lot of misconceptions about termites, and unfortunately, that lack of knowledge can wind up costing homeowners thousands of dollars. Everyone knows that termites are a serious problem, but there are three things you really need to understand about termites if you want to avoid costly damage: how to spot an infestation, what to do in the event of an infestation, and how to avoid termite infestations for good.

Since termites eat the wood within your home continuously (without even sleeping), they'll rack up serious damage over time. However, if you can spot signs of termite damage within the first six months, it could save you from thousands of dollars' worth of long-term damage. These signs include:
Mud tubes on foundation walls
Visible damage to exposed wood
Tightening of doors and windows
Shed wings of swarmer termites
Clicking noises in the walls
If you do notice signs of an infestation, get professional help immediately. If you try and treat termites on your own, you'll just allow the infestation to linger. Remember: a professional termite inspection is always your best method of spotting an infestation.

If you don't notice these signs, then you can turn your focus to prevention. The best things you can do on your own to make your property less conducive to termite activity include:
Limiting moisture buildup in and around the house
Storing woodpiles away from your house and off the ground
Maintaining the lawn regularly
Limiting soil-to-wood contact near the foundation of the house
While all of these methods can help lower your risk of termites, nothing can guarantee you a termite-free home apart from professional solutions. For the best termite prevention and eradication methods, call Parkway Pest Services today.