Exterminators In Peekskill, NY
Peekskill, a city located in Westchester County, New York is ideally located on a bay along the east side of the Hudson River. Its location offers beautiful views, plentiful outdoor spaces, and many recreational opportunities. To help protect the homes and businesses that are lucky enough to be located in Peekskill, the New York pest control experts at Parkway Pest Services offer guaranteed pest control services. Our experienced and state-certified exterminators can protect your Westchester County property from pests through our residential or commercial pest control programs, all of which are based on the latest education, technology, and industry standards. To learn why we are the area's top choice to protect homes and businesses from pests, reach out to Parkway and speak with one of our friendly experts.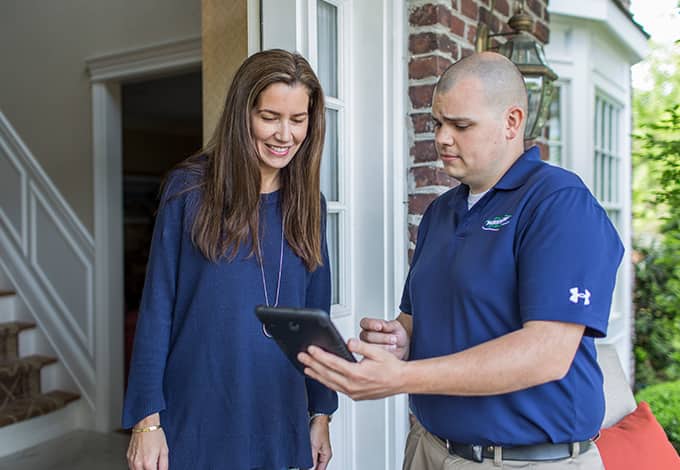 Home Pest Control In Peekskill, NY
Don't give insects and rodents the opportunity to find their way into you Peekskill home. Once they find sources of food, water, and shelter, they are difficult to get rid of and even more difficult to keep from coming back. To prevent problems with pests inside of your Peekskill home, the dedicated pest professionals at Parkway Pest Services offer two different residential pest control packages to choose from. A quick overview of each of these packages is listed below.
Parkway PestGuard: This package provides 4 visits per year, accurate pest identification, coverage against more than 30 common pests, interior and exterior service, and unlimited service calls.

Parkway PestGuard+: This package provides 4 visits per year, accurate pest identification, coverage against more than 30 common pests, interior and exterior service, unlimited service calls, and termite protection using the Sentricon® System with Always Active™ to protect your home from wood-damaging termites.
To see which of the above residential pest control packages is the best solution to stop pests from being able to enter into your home and contaminate food, damage its structure, cause you sleepless nights, and introduce disease, contact the professionals at Parkway Pest Services today!
How To Limit Mosquito Exposure In Peekskill, NY
Keeping mosquitoes completely off of your property and away from your family and friends is an impossible task, but with the help of the professionals at Parkway Pest Services, their numbers can greatly be reduced. Don't live another year being forced back inside by biting, disease-spreading mosquitoes, put into place a mosquito control program from Parkway. In addition to acquiring professional services, doing the following around your Peekskill property can help to deter moisture-seeking mosquitoes from choosing your property to live and breed on.
Keep containers that collect water stored upside down when not in use (buckets, wading pools, pet dishes, wheelbarrows).

Shake water off of the tops of trash cans, tarps and other surfaces that can collect water.

Reduce the amount of flowering vegetation planted close to your home that mosquitoes can use as a food source.

Keep your property's lawn cut short and remove overgrown vegetation from it.

Make sure that screens located in windows and doors are intact to keep these biting pests from finding their way inside of your home.
To control mosquito numbers on New York properties, we provide our customers with two different mosquito control options. Our first option is our on-going service; it provides protection against mosquitoes during their entire active season, April thru October. With this service, our trained technician inspects your property, locates breeding grounds, and provides treatment. Our second option is our one-time service, it provides a single mosquito treatment to offer you relief from mosquitoes for up to three weeks; this option is perfect to reduce mosquito populations on your property before a very large party or event is thrown. To learn more about reducing mosquito numbers and enjoying your outdoor space to its fullest, call Parkway Pest Services today.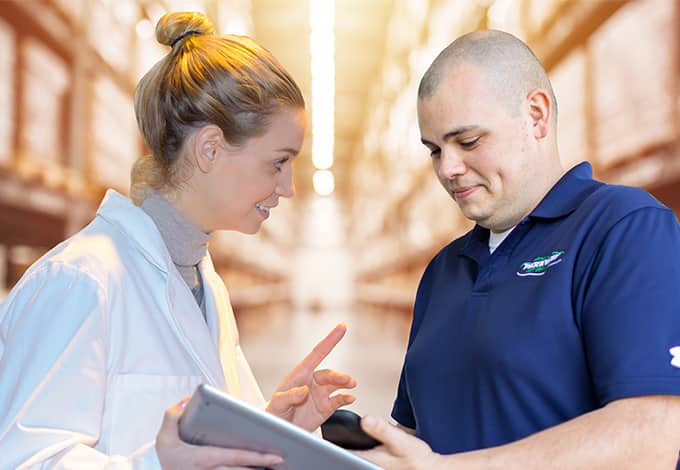 Commercial Pest Control Solutions In Peekskill, NY
Some of the many benefits of choosing Parkway Pest Services to meet your Peekskill business's unique pest control needs include:
Reliable

Modern

Registered

Licensed

Green Shield Certified by the IPM Institute of North America
At Parkway Pest Services, we protect businesses from pests using the latest technology and sustainable pest control services. Our highly trained and educated professionals can provide the industry-leading services needed to maintain a pest-free environment within your business. These services include completing a routine inspection of your facility and property, the installation of monitoring stations, and, when necessary, treatment using highly effective baits and gels. We also provide IPM education to help increase sanitation practices, make mechanical changes, and implement exclusion measures. For more information about our commercial pest control services, call Parkway Pest Services today!
Why Every Peekskill, NY Home Should Be Protected From Termites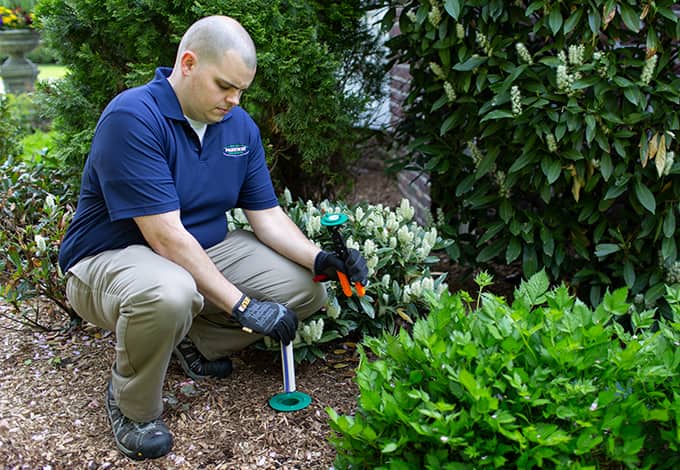 Reasons, why every Peekskill, New York home needs to be protected against termites, include:
Termites are responsible for causing over 5 billion dollars of damage across the United States each year.

Termites feed on the cellulose found in wood that they have invaded 24 hours a day, seven days a week and are active all year round.

The damage termites cause is not typically covered by homeowner's insurance.

A termite queen can produce millions of offspring in her lifetime.
Parkway has protected thousands of New York homes and businesses from being damaged by termites through our industry-leading termite control services. Protect your Peekskill, NY home from being invaded and damaged by termites by partnering with Parkway and putting into place the Sentricon® System with Always Active™. This highly recommended system works to not only stop current termite activity but stays in place on your property to protect it from a future termite infestation. Contact Parkway Pest Services today and learn more about the Sentricon® System with Always Active™ and how it, along with the experience of our trained professionals, can protect your home long into the future from wood-destroying termites.