Exterminators In Pelham Manor, NY
A village suburb just outside the Long Island area, Pelham Manor is known for its affluent neighborhoods and engaged communities. Its mild winters and surprisingly warm summers make life comfortable and stylish for everyone. By everyone, we also mean pests.
The team at Parkway Pest Services has been protecting Pelham Manor residents against pest infestations and their devastating effects since the 1930s. We partner with surrounding businesses and other local establishments to correctly manage encroaching pest activity, from termites and fleas to dangerous mammals like rodents and pest birds. No matter what your unique pest needs are, trust Parkway Pest Services to get the job done right. Call us today, to determine the best ways we could help you thrive.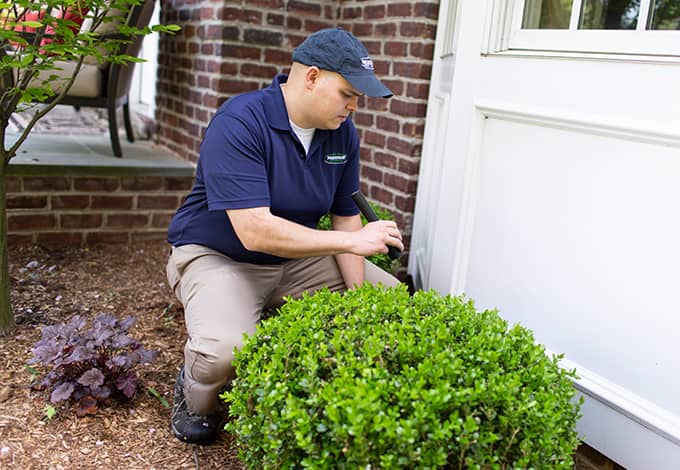 Home Pest Control In City, ST
If your home needs additional pest control protection, look no further than the team at Parkway Pest Services. We currently offer two plans to residential pest control consumers:
1. The PestGuard Annual Pest Control Program

2. The PestGuard+ Annual Pest & Termite Control Program
Covering more than 30 pest species four times per year, we have everything you need to get your household protection under control. Submit a contact form to learn more about home pest control from Parkway Pest Services.
Commercial Pest Control In Pelham Manor, NY
The longest-lasting businesses in Pelham Manor understand the need for pest control in commercial environments. Not only does commercial pest control treat almost every kind of invasive pest, but it keeps problems from coming up in the first place. Many industries could benefit from additional pest protection, all of which can be serviced by the team at Parkway Pest Services. We currently help Pelham Manor businesses in:
Food Industries

Healthcare Industries

Restaurants

Educational Businesses

Government Facilities
Learn more about commercial pest control from Parkway Pest Services by reaching out to us today.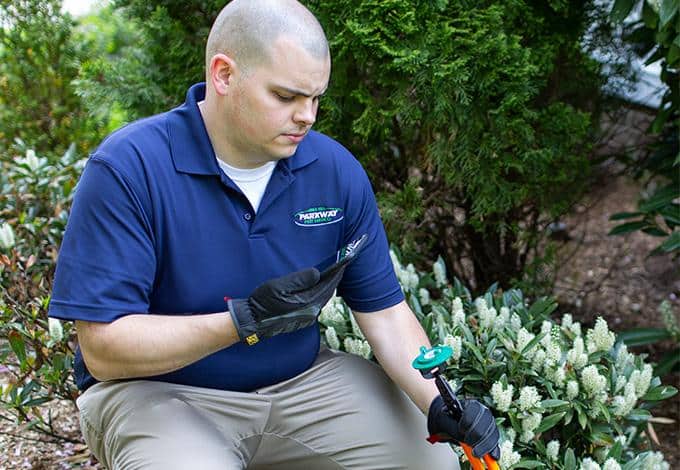 Are Termite Control Home Remedies Effective In Pelham Manor?
Many things come to mind when dealing with termites around residential properties. Some homeowners prefer to rely on professional pest control remedies, while others enjoy long-term termite prevention in the form of baiting. However, some homeowners believe that they can successfully mitigate termite populations by using do-it-yourself (DIY) home remedies. While there's something to be said about home remedies, it is important to note that prevention alone is not enough to eliminate actual termite infestations.
Termite control home remedies vary wildly in their effectiveness. Some do nothing at all, while others cause problems for people, pets, and properties. Over-the-counter products result in higher levels of toxicity and dangerous combinations of chemicals, which can potentially injure those you love. Others, like vinegar sprays or essential oils, do little more than discourage termites from approaching a certain area.
The best, safest, and most cost-effective method of termite control in Pelham Manor is from the professional team at Parkway Pest Services. For 90 years, we have been providing termite monitoring, baiting, and elimination for homeowners in Westchester County. To inquire about one of our service programs, or to consult with a service technician in your area, please reach out to our primary office.
Four Ant Prevention Tricks For Pelham Manor Homeowners
There are some pests that you will never be able to completely eradicate, no matter how hard you try. Several of these species, including mosquitoes, fleas, and ticks, are a part of natural life. These pests can be properly managed and even mitigated in outdoor areas, but they can never be made entirely extinct. Some of the most populous and irritating of these pests include ants. Anyone who has spent time living in Pelham Manor understands that ant mounds are some of the most common sites in our backyards. Marching through homes, backyards, and occasional picnics, ants are frustratingly pervasive insects that affect our quality of life.
You may not be able to completely remove ants from your property, but you can certainly mitigate them to the best of your ability. Here are four of the best ant prevention tricks for Pelham Manor homeowners:
1. Clean up after every and any food spill. This includes mopping up after barbecues, picnics, and other outdoor parties.

2. Do a deep cleaning at your home at least four times a year. Specifically focus on hard-to-reach areas, including underneath heavy appliances, backs of cabinets, and drawer bottoms.

3. Secure any potential entry points around the house with a waterproof caulking material.

4. Invest in a regular ant control plan that lowers the levels of pests in your yard.
Parkway Pest Services has been successfully eliminating ants from Pelham Manor homes since 1932. See the difference we could make around your property by giving us a call today.