Exterminators In Pleasant Hill, NY
Our town is named after our way of life. It's a pleasant place to live, and the hard work we put into our homes and local businesses makes it that way. However, when pests and rodents threaten your health, home, and wallet, the results of your own efforts to deal with pests will usually be the opposite of pleasant.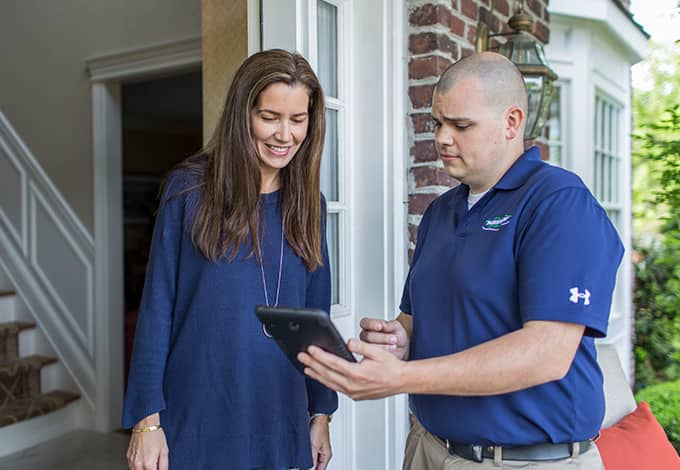 Home Pest Control In Pleasant Hill, NY
Many homeowners don't understand how vulnerable their pest prevention habits (or lack thereof) are making their homes to the local pests and rodents. We all have too many problems to deal with every day, but you can't let pest control fall by the wayside. As a homeowner, if you get caught unprepared by invading pests, it could cost you in more ways than one.
First of all, many pests and rodents that invade Pleasant Hill homes can do costly damage in your home and around your properties. Termite damage is well-documented, but carpenter ants, crickets, rats, mice, squirrels, and many other home-invaders will chew, eat, or nest in the structures of your home, which can get very costly. Many of these same home-invading pests can also bring harmful bacteria into your home, leading to dangerous diseases and expensive medical bills.
Don't leave your Pleasant Hill home at-risk for pests for one more day. Call us today and find out why professional residential pest control from Parkway Pest Services is an excellent way to protect your home.
Commercial Pest Control In Pleasant Hill, NY
As you consider pest protection for your home and property, you'll want to consider the best means of protection for your business as well. If you're a business owner that values satisfying customers and keeping employees working hard, then pest prevention needs to join the items at the top of your list.
Pest problems in your place of business not only put your customers and employees at risk, but they put your reputation on the line as well. Since every customer has a camera on their phone and a desire to go viral in any way possible, a pest sighting could wind up with thousands of views before you even realize that it's been posted. All of the hard work you do marketing your products and services can be reversed in an instant by just one roach or rat scurrying across the floor in front of a customer.
If you want guaranteed prevention solutions to protect your investment, give Parkway Pest Services a call and find out more about our professional commercial pest control solutions.

Guide To Avoiding Bed Bugs In Pleasant Hill, NY
Bed bugs are nasty, nightly attackers who like to feed on your blood as you sleep. But many people don't realize how easily they can get into your house. Contrary to popular belief, rather than only invading dirty homes or infesting beds with dirty sheets, bed bugs are an equal opportunity pest. They'll infest any piece of furniture in any home, which makes them a very real threat to your health.
While you might not notice them at first, a prolonged bed bug infestation can lead to a variety of health issues, from skin damage to insomnia and anemia. Plus, they're incredibly hard to get rid of, and the health effects can last long after an infestation is eradicated. Knowing how they get into your home, though, might allow you to avoid an infestation in the first place.
Although small and slow-moving, bed bugs are world-class hitchhikers and will grab onto almost anything to make it into your home. Typically, they'll migrate from bag to bag at travel hubs, like airport terminals and bus stations, sometimes winding up on your luggage. They'll also ride into your home on used furniture, even if it's just an office chair from a place that didn't even have mattresses. You never know which bag they can latch on to or which piece of used furniture they're already living in, so make sure to check these items carefully before bringing them into your home.
For bed bug eradication methods that get the job done the first time, call Parkway Pest Services and get professional bed bug treatment for your Pleasant Hill home.
Problems Ticks Cause In Pleasant Hill, NY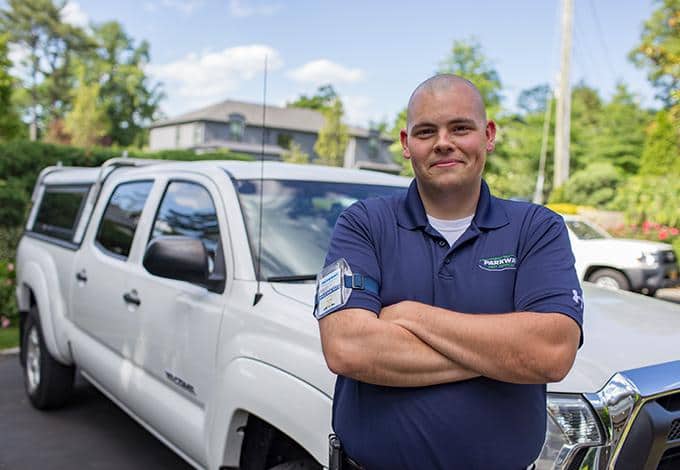 Seeing a tick on your leg after a walk in the woods or finding a tick on your dog can be very haunting experiences. However, if you've got ticks on your property, this can turn into a severe health risk very quickly. Ticks not only feed on your blood, but they'll also transmit diseases such as:
Rocky Mountain spotted fever
Lyme disease
Anaplasmosis
And more
Since they're hard to feel on your own body and even harder to spot on your pets, they'll be able to feed for long periods of time. The longer they feed, the more likely you are to incur a disease. If you have woods near your property or lots of clutter (like leaves and branches) piled up in your yard, then you are at high risk of a tick infestation in Pleasant Hill.
If you begin seeing ticks on your pets or yourself, don't waste time trying to ward them off yourself. Get professional solutions to get rid of the health threat for good. Whether you're dealing with ticks, de-bugging your bed, or protecting your home and business from any other sorts of pests, Parkway Pest Services should be your first call. Find out more about professional tick control solutions today.