Quality Pest Control In Rockville Centre, NY
Rockville Centre is a residential community located 25 miles east of Manhattan, making it an easy commute, and offering residents a safe, diverse area to raise families while living away from the bustle of New York's more urban areas. Unfortunately, pests love the community of Rockville Centre as much as its residents, and these unwanted nuisances may appear in your area home or business.
The best way to combat pest problems in Rockville Centre and ensure your home or business stays safe from health issues is by contacting Rockville Centre pest control professionals. Parkway Pest Services is ready to address your pest control concerns and provide customized treatment plans to remove pest problems. With our help, you won't need to stress about pest invasions throughout the year.
Contact us today to learn about our residential and commercial pest control plans and request a free service quote.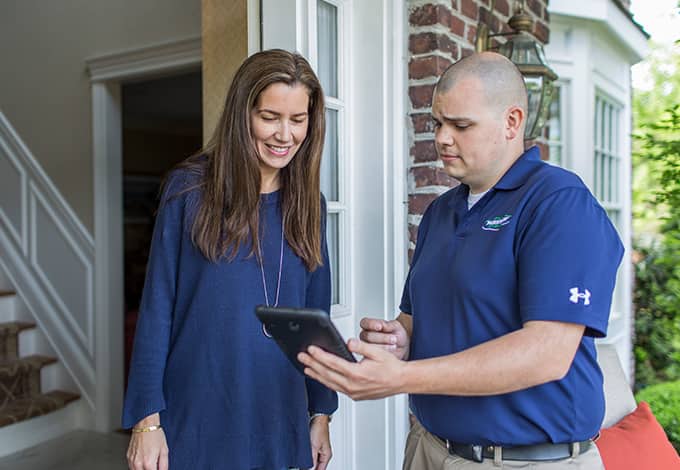 Residential Pest Control In Rockville Centre
The safety of your Rockville Centre home is vital, and pests can easily threaten the health and safety of both you and your loved ones. To avoid the many problems that pests bring and the stress that comes with attempting DIY pest control, contact Parkway Pest Services today. Our expert residential pest control team will help you eliminate active pest problems and ensure we get to the root of your pest issues, keeping your Rockville Centre residence safe in the long term.
Learn more about our annual PestGuard Protection programs and how we can protect your property against pests by requesting your free quote today.
Commercial Pest Control In Rockville Centre
Running your Rockville Centre business undoubtedly takes valuable time, energy, and investments. The last thing you want to experience on your commercial property is an infestation of pests, as these unwanted invaders often bring health issues, safety risks, and the potential for a ruined reputation in the Rockville Centre community.
Instead of struggling with pest control and protection for your commercial property, contact Parkway Pest Services today and let us help you. Our reliable dedicated team provides effective commercial pest control services that meet your property's every need. We ensure to customize our targeted treatment solutions to keep pests away in the long term.
Contact us today to learn how we can help you protect your Rockville Centre business from pests.

What You Need To Know About Bed Bugs In Rockville Centre
Bed bugs that invade your Rockville Centre property are tricky to eliminate due to their small size and skill at hiding in unsuspecting areas. It's important to know that bed bugs can happen to any home or business in the area. Infestations of bed bugs are caused by picking up this pest in an infected area and transporting them with you. They are not caused by dirty or cluttered homes, though these spaces make hiding out easier.
If you want to get rid of bed bugs and avoid their itchy bites, look no further than Parkway Pest Services. Our team stops at nothing to eradicate bed bug issues on your property and protect you completely from this troublesome pest.
Nine Easy Yet Effective Cockroach Control Tips For Rockville Centre Property Owners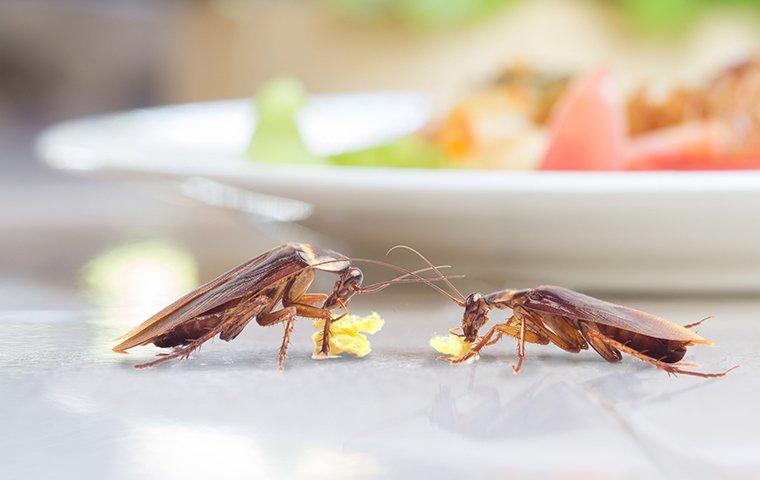 When cockroaches invade your Rockville Centre property, you no doubt want to be free of this pest as soon as possible. To save yourself from the many unhygienic and dangerous problems this pest brings, follow these easy yet effective cockroach control tips:
Seal cracks or holes around the foundation of your property, windows, or doors to keep cockroaches out.
Further cockroach-proof your property by replacing broken window and door screens and installing weather stripping.
Store all leftover food properly to keep roaches out, and clean up any food or drink spills immediately.
Clean pantry areas and interior spaces often to prevent build-ups of crumbs, old food, and dirt that attracts roaches.
Use airtight plastic containers in food pantry areas to make roach scavenging activities more difficult.
Dispose of all waste promptly, seal trash bags tightly, and use trash cans with tight-fitting lids to keep hungry roaches out.
Remove outdoor cockroach harborage areas such as overgrown grass, piles of leaves and debris, and wood piles.
Declutter interior areas often and dispose of cardboard or plastic bags, as cockroaches love to hide in these places.
Address moisture issues around the interior and exterior of your property to remove the moist, humid conditions that roaches love.
If you need more help with cockroach control around your Rockville Centre property, don't hesitate to contact Parkway Pest Services.