Rats and mice are clever animals with behavior patterns and abilities that help them avoid danger. When you attempt to get rid of these pests, you'll likely learn this quickly. Wouldn't it be nice if you could take a quick college-level course on rodent control? Well, you're in luck. Today, we're sharing facts and insights rodent control experts use to address rodents when they become a problem. We'll cover the different types of rodents found in Westchester County, explain how deterring rodents will also guard against the dangers they present, and offer four simple yet effective tips to help you keep rodents out of your home. Together, these will give you what you need to stay ahead of those sneaky pests. For immediate help with a rodent control issue in Westchester County, use our contact page to connect with us and tell us a bit about your rodent woes. We'll get back to you asap with advice and guidance.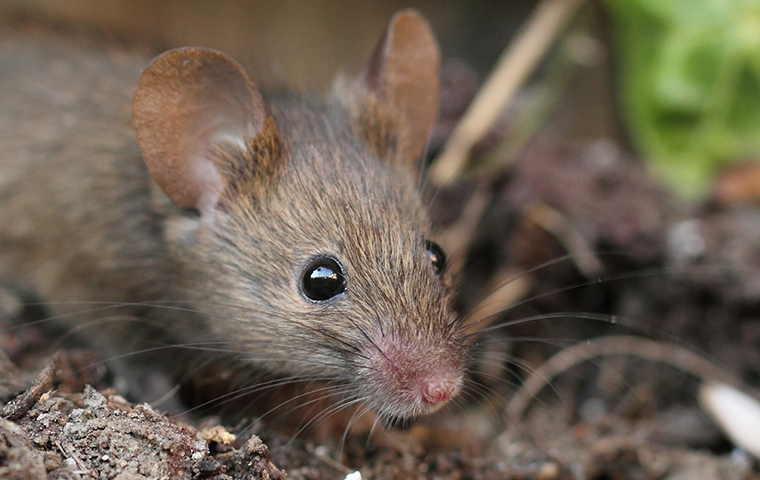 Types Of Rodents Common To The Area
Know your enemy. Have you heard that said? It's true. You need to know your enemy as you know yourself if you hope to win the battle with rodents. Let's quickly look at the types of rodents common to our area and some ways to counteract their behavior patterns.
Ground rodents: These rodents dig burrows in the ground. One rodent that does this is the Norway rat. It is a species you should get to know. If you see a stalky, brown rat scurry through your yard, that is a Norway rat. It likes to live underneath junk piles and hide under sheds and other structures. You can detect activity by looking for entry holes or trenches dug near structures. You can deter these rats by reducing food sources, such as nuts, seeds, and garbage. You can keep them from hiding on your property by removing junk piles and clutter, and by protecting structural voids with hardware cloth or fencing material.
Tree rodents: These rodents scale trees, run across branches, and use utility wires as a highway. Squirrels are diurnal rodents that you'll likely see doing this. Roof rats are also tree rodents, but they are black rats that prefer nocturnal activity, so you'll have a hard time seeing them. Both are deterred by removing food sources. You also need to address the potential routes they'll take to enter your home. You can do this by trimming branches away from your roof, applying sheet metal around the base of trees that provide access to your roof, installing guards on pipes, installing guards where wires connect to your home, etc.
House rodents: These are rodents that enter homes and stay permanently. Norway rats, roof rats, and mice are all capable of doing this. The worst of these are house mice. A house mouse lives on crumbs and has limited water requirements. They are hard to address once they invade. It is best to prevent a mouse problem. Doing so requires sealing all entry points in your exterior. We'll discuss how to do this in the exclusion section below.
There you have it. Those are the types of rodents you're dealing with in Westchester County. You don't need to know the unique species or zoological differences. It is enough to know the general behavior patterns.
Rodents Spread Disease And Damage Property
Some people have rodents as pets. They actually make great pets. But it is not good to have wild rodents in your home. An uncontained rodent running wild in your home is going to do things. If you understand these things and know how they relate to rodent control, you can use the knowledge to help you deal with rodent problems. Some rodents are deterred with natural methods. How well natural methods work will depend on your unique infestation. But these tips are worth doing because they'll help to guard your health and property.
Rodents get into trash and spread germs. How do you stop them? You cover your trash, keep receptacles clean, and remove trash routinely.
Rodents leave waste and hair in pantries and kitchens, which are contaminants that lead to health issues. How do you protect yourself and make rodents go away? Clean floors, surfaces, bottles, and packaging. A good example is to clean off a honey jar before putting it back into the cabinet. Keeping food areas clean removes attractive scents. On top of this, store certain foods in sealed containers to trap the smell of the food and help keep rodents out.
Rodents damage your property with their teeth. Doing routine inspections and applying patches will help in two ways. You'll make rodents work harder to live inside your home, and you can tell when new holes appear. Check for holes in cabinets under sinks, behind your oven, behind your washer and dryer, and behind objects on the floor in your pantry. Use expanding foam for a quick fix.
Rodents damage objects in your attic space and chew on wires in your home. Both present a risk to your property, and the latter can present a serious risk to your safety. One way to deter rodents is to have pest control insulation installed in your attic space.
Sanitation and home improvements help to deter rodent activity and guard against some of the health concerns associated with rodents. We could add more, but you can extrapolate from the information provided here. For guarding health, your goal is to prevent rodents from coming in contact with dirty things in your home and to wash away the invisible bacteria rodents spread around. For guarding property, your goal is to patch holes, routinely inspect for new holes, and make alterations that can make your home an unwelcoming habitat for rodent pests.
Four Simple Yet Effective Rodent Exclusion Tips
You have what you need to make real progress with driving rodents out and making your home less appealing to them. Once they're out (or long before they get in), exclusion tips will work to deter access. When exclusion work is combined with the preventative steps we shared earlier, such as trimming tree branches, you'll have great success in stopping rodents in New York. But exclusion work isn't simple. You'll need to know a bit about how to make your home rodent resistant. Here are four simple ideas to help you get the job done:
Rodents have teeth that can chew through concrete. It isn't exactly as we worded it. They don't gnaw a hole right through a concrete block. But a determined rodent can make a small crack in a foundation larger by working at it with its teeth. If the rodent creates a gap large enough, it can squeeze into your home. A full-size rat only needs a gap the size of a quarter. It is essential to seal even the tiniest gaps around pipes that pass through your foundation wall. Expanding foam may get the job done. If rodents chew on the material, you may need sheet metal or hardware cloth.
Rodents can't help but squeeze into tight spaces. It may seem strange to apply expanding foam to keep out an animal that can chew through concrete, but it works. The reason is that rodents are drawn to make small openings larger so that they can squeeze into them. Remove the small openings and you remove the incentive for bad behavior. You can use this reasoning for sealing other potential entry points. For example, replacing weatherstripping and door sweeps on exterior doors can keep rodents out, even though they could make short work of chewing through the materials.
Rodents prefer to hide from view (and predators). Rodents are more likely to invade from areas that are protected by vegetation or an exterior structure. You may need to climb underneath a back deck and apply metal flashing on your sole plates or install hardware cloth around the structure to keep rodents out. If you use hardware cloth as fencing, install the material at least a foot below the surface of the ground to keep rodents from tunneling under.
Rodents can climb much better than you may think. A rodent can scale some exterior surfaces as they would the bark of a tree. If you have a bumpy exterior, a rat or mouse could make its way up to your gable vents. It is a good idea to protect gable vents (and other high entry points) using hardware cloth.
Do you see how it works? Appy exclusions where they're needed to guard against rodent entry. Use materials that are appropriate for the rodent pressures on your property.
The Pros To Know For The Best Rodent Control For Your Home
When looking for rodent control in Westchester County, why should you choose Parkway Pest Services? The best reason we can give is that businesses trust us to deal with rodents effectively and professionally in adherence to all NYCDOH guidelines. We gain certified approval for companies that wish to demolish structures, as rodent control is a requirement. The goal of certified rodent control is to prevent rodents from fleeing a structure during demolition and infesting structures near the construction zone. If our technicians are trusted to work with NYCDOH to gain certified approval, you can trust them to help you make your home rodent-free!
How do you go about getting professional rodent control for your Westchester County home? It is as simple as calling us, texting us, or dropping us a line on our contact page. We help you deal with your rodent issue from start to finish with friendly, professional, and expert service. Contact us today. We are the professionals to know for the best rodent pest control in Westchester County.