Reliable Pest Control In Roslyn Estates, NY
Roslyn Estates is a quaint village that's nestled along Long Island's north shore. This small community is part of the greater Roslyn community, which gives its residents access to premier public education, safe winding streets, and an overall high quality of life. Living in Roslyn Estates also offers its residents close proximity to the Long Island Sound as well as Manhattan and the boroughs. But even picturesque communities like Roslyn Estates experience pest problems.
At Parkway Pest Services, we deliver reliable pest control in Roslyn Estates that is built on three generations of family ownership. We are dedicated to eliminating pests in the safest way possible, which is why we adhere to Integrated Pest Management methods and are green-certified. All of the pest control programs that we design are also overseen by a board-certified entomologist so they are guaranteed to be highly effective. For more information on our services and to schedule your initial inspection, please call us today.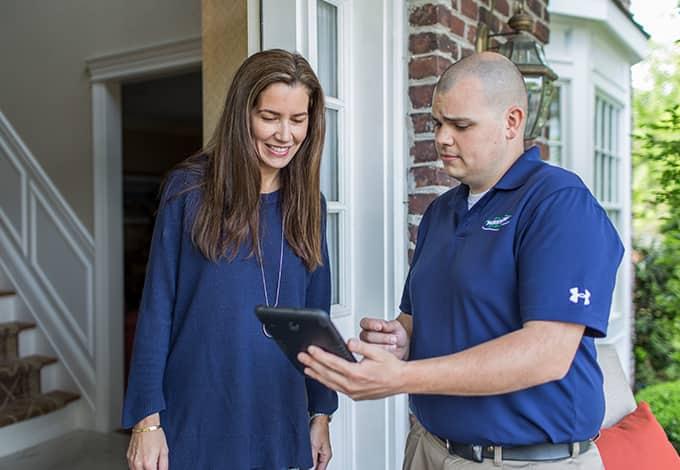 Residential Pest Control In Roslyn Estates
At Parkway Pest Services, we will do whatever it takes to deliver the safest and most impactful pest control in Roslyn Estates. Our company is now in its third generation of family ownership and we always make your satisfaction the priority. In order to create pest-free homes year-round, we offer the following plans:
Pest Guard: Our standard program utilizes quarterly services for year-round protection from over 30 common pests. We treat both the interior and exterior of your home during these visits and always guarantee the results. If any pests arise between visits, simply call us and we will re-treat your home at no additional charge.

Pest Guard+: This program has the added benefit of termite protection using the Sentricon® system, which is the industry's gold standard.
We also offer homeowners the option of problem-specific services for mosquitoes, birds, termites, nuisance wildlife, and both radon and water testing. Please call us today for more information on our comprehensive residential pest control services in Roslyn Estates.
Commercial Pest Control In Roslyn Estates
When it comes to finding the right Roslyn Estates pest control company, look no further than Parkway Pest Services. Our company has been in family operation for more than 80 years and we remain dedicated to customer satisfaction to this day. We are QualityPro certified, which ensures that we follow the most rigorous safety standards in the industry. Additionally, we abide by Integrated Pest Management methods to benefit your business in tangible ways. These guidelines seek to understand the root cause of pest problems in order to eliminate your current pest pressures and prevent future problems from arising.
When you partner with us, we will monitor your business closely and provide routine inspections and treatments when they're required. We also make sure that your entire staff is properly educated on ways to reduce pest attraction. As a full-service pest control company, we are ready to address every pest from termites to wildlife. So for more information on our Roslyn Estates commercial pest control solutions, please call us today.
What Roslyn Estates Property Owners Need To Know About Effective Bird Control
Birds have the ability to make residents of Roslyn Estates very uncomfortable with their constant chirping, but they can also cause damage to properties and spread health risks. Try these tips to keep them away:
Be cognizant of food sources. Birds can make a meal out of almost anything if it contains food, so keep trash bins sealed shut, sweep the area around a property for food scraps regularly, and try not to miss trash day.

Try decorations. While they're not as reliable as professional services, opting for decoy animals and hanging shiny balloons might provide some relief from birds.

Scale back roosting areas. In order to make a property inhospitable to birds, trim back hedges, shrubs, and trees that could be used for perching.

Bring in professional help. Keeping birds away can be challenging, which is why contacting a trusted pest control company is highly advisable.
For more information on effective bird control in Roslyn Estates, call Parkway Pest Service today.
How Dangerous Are Bed Bugs In Roslyn Estates?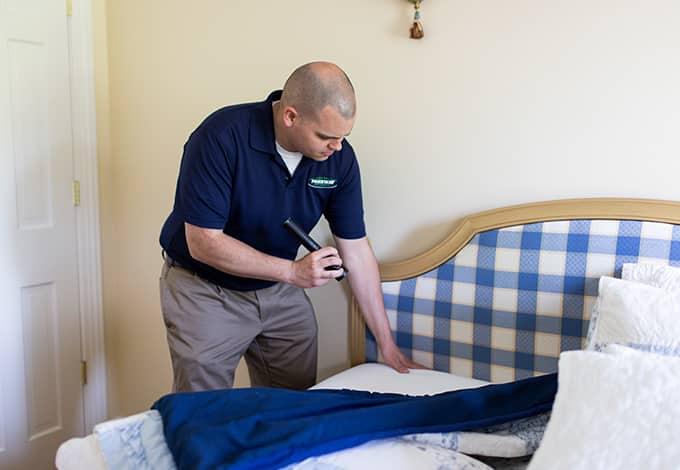 The saying, "Don't let the bed bugs bite" has instilled fear in countless people over the years, but just how dangerous are these pests? While bed bugs feed off of people in their sleep, they are still not said to be very harmful. The typical person who experiences bed bug bites may endure some itching and irritation, but some people will encounter more intense allergic reactions like tender swelling and welts. Bed bugs also pose a threat because they serve as prey for a variety of pests like red imported fire ants, American cockroaches, and spiders. Having cockroaches in a home presents its own set of issues, which can include the spread of E. coli, giardia, and streptococcus, amongst other issues.
Rather than allow a bed bug outbreak to continue, residents are best served with professional bed bug control in Roslyn Estates from Parkway Pest Service. Our Integrated Pest Management approach ensures that our customers receive the safest and strongest pest control solutions. For more information on these services, please call us today.