Exterminators In Roslyn Heights, NY
If you own a home or business in Roslyn Heights, this is certain, you need professional pest control services. Having a pest control plan in place assures that the property you own, and the people within that property remain safe from the dangers local pests pose. Protect your Roslyn Heights, NY property from pests like carpenter ants, silverfish, termites, bed bugs, ants, mice, spiders, stinging insects, and pantry pests with the help of the professionals at Parkway Pest Services. All of our technicians, entomologists, agronomists and wildlife experts will work closely with you to ensure that we are providing the most effective, eco-friendly, and affordable pest control services possible that are based on the latest technology available. To learn more about implementing our residential or commercial pest control services, get in touch with us today at Parkway Pest Services!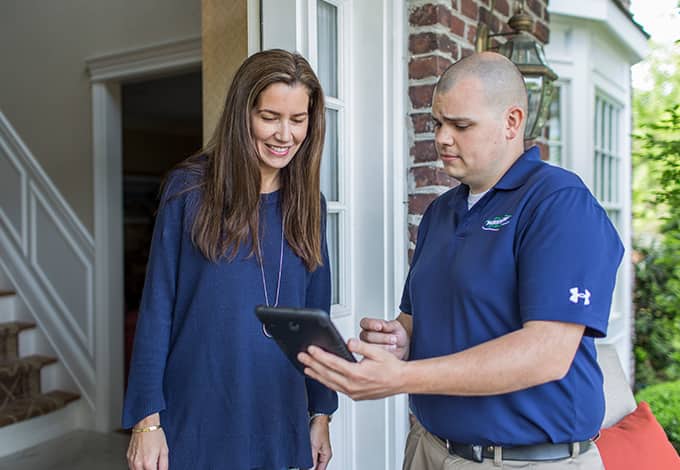 Home Pest Control In Roslyn Heights, NY
Did you know that pests can invade your Roslyn Heights home throughout the year, no matter the season? Spring, summer, winter, or fall, insects and rodents can find their way into your home to become a nuisance, introduce disease, and cause damage. To combat the pest pressures that Roslyn Heights homeowners face each and every day, we offer two residential pest control options.
Parkway PestGuard- The Parkway PestGuard program includes four annual visits providing both interior and exterior services, and pest identification services. This program covers over 30 common pests including carpenter ants, fleas, ticks, and yellow jackets located within two feet of the structure.

Parkway PestGuard+- The Parkway PestGuard+ program is our most comprehensive program, it includes everything that is in the above PestGuard program, and includes the added benefit of termite protection through the installation Sentricon® System with Always Active™.
To start protecting your home and family from invasive New York pests all year-long, contact us today at Parkway Pest Services!
Tips To Avoid Carpenter Ants In Roslyn Heights, NY
Carpenter ants are a very destructive species of ant, which typically enter homes while foraging for food and then decide to stay and nest within your home's structural wood creating extensive tunnels throughout it and eventually damaging its structural integrity. To help make your Roslyn Heights home less attractive to carpenter ants, Parkway's professionals want to offer the following prevention tips:
Eliminate possible entrances into your home by inspecting its exterior and sealing any cracks in the foundation, caulking gaps around windows and doors, placing door sweeps on all exterior doors, and placing tight-fitting covers over all vents leading into your home.

Eliminate possible food sources by making sure that outdoor garbage cans have scent-locking lids on them, picking up pet food in between feedings, storing food in the refrigerator or in containers with air-tight lids, and quickly cleaning up food and beverage spills.

Eliminate water sources by fixing leaky pipes and fixtures found in and around your home. Making sure that crawl spaces are properly ventilated and installing dehumidifiers in the basement.

Eliminate dense vegetation that is growing close to the exterior of your home, ants will use the branches to gain easy access to your home.
If you are seeing large black ants on your Roslyn Heights property, contact Parkway Pest Services immediately. Our professionals will quickly come to your aid and complete a thorough inspection of your property and if necessary we will provide the services needed to find all nesting sites and completely eliminate the infestation. Get in touch with us today to learn more about our highly effective carpenter ant solutions!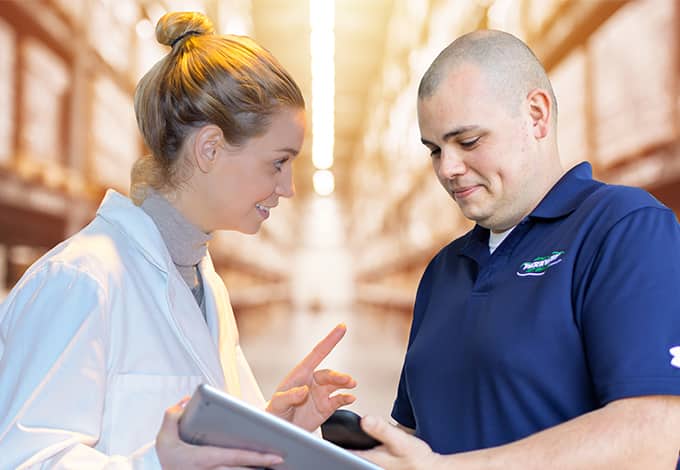 Commercial Pest Control Solutions In Roslyn Heights, NY
Turn to Parkway Pest Services to meet your Roslyn Heights commercial property's pest control needs. Through Integrated Pest Management (IPM) solutions we are able to provide effective commercial pest control services using limited amounts of insecticides. We are able to use insecticides in small amounts and only when necessary by implementing increased sanitation practices, identifying pest entry sites, and through exclusion measures and mechanical changes. In addition to commercial pest control services, we offer the following commercial services: green pest control, LEED certification, bio-remediation, and rodent demolition. Get in touch with us today to see how we can meet all of your Roslyn Heights commercial pest control needs.
Signs You Have Bed Bugs In Your Roslyn Heights, NY Home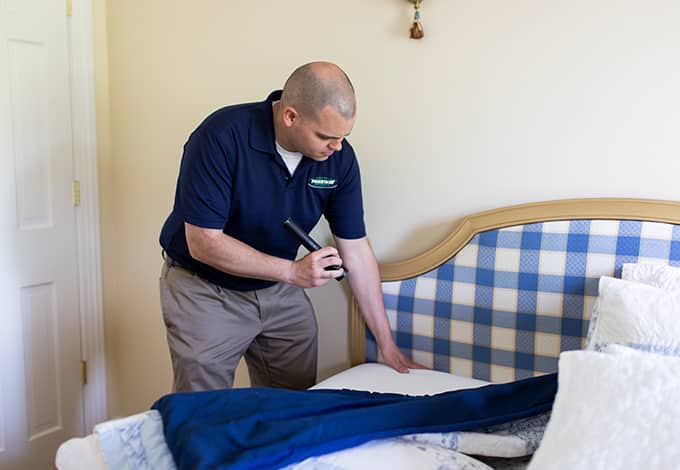 Bed bugs, while a difficult pest to eradicate from your home, do leave behind signs to help you discover their presence sooner rather than later, helping you eliminate them from your Roslyn Heights home as soon as possible. Signs that bed bugs are living in your Roslyn Heights home include:
Finding dark blotches or dots of blood on bedding, mattresses, pillows, furniture, walls, or carpets.

As the bed bug grows they shed their skin, if bed bugs are in your home you may find piles of these skins on the floor, underneath of mattresses and box springs, or in any other spot that the bed bugs have congregated.

In the case of a large infestation, there may be a musty, sweet odor in an otherwise clean area of your home.

Discovering live bed bugs in the seams of mattresses, box springs, furniture, or underneath of piles of clothing.
If you ever notice bed bugs or the signs of their presence inside of your Roslyn Heights home, Parkway Pest Services has the effective solutions needed to completely eliminate the infestation. To learn more about our bed bug control services, give us a call today!