Roslyn, NY Pest Control
Roslyn, New York is a city that both home and business owners love to call home. It is a great place to build a family, make great friends and enjoy all of its amenities! The residents of Roslyn take pride in their homes and businesses, and at Parkway Pest Services we want to help Roslyn homeowners care and protect their properties from damages that can occur from pest infestations. Like all other cities and towns pests are present in Roslyn and waiting to invade homes and businesses. Parkway has been helping the residents of New York protect their properties and families from pests since 1932. We have become a trusted member of the community, known for our quality services. From a large home to a small business we can provide quality, safe, and affordable pest control services for all of our Roslyn customers.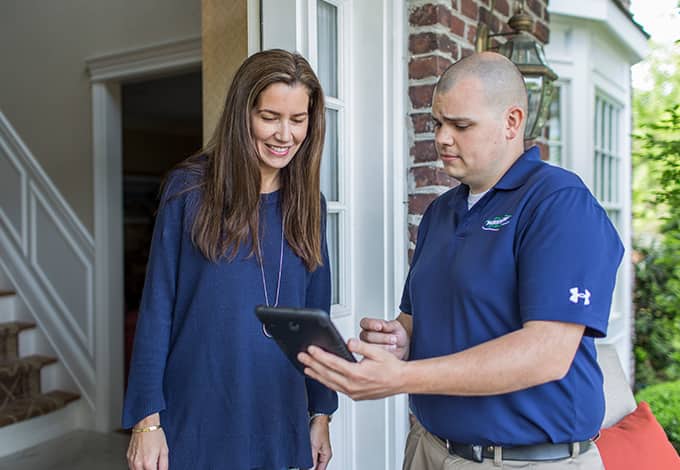 Home Pest Control In Roslyn, NY
There are many common household pests (spiders, cockroaches, fleas, centipedes, mice) that like to enter into homes to forage for food, water, and shelter. One of the biggest invaders is ants. Large ants and small ants all have a knack for finding the smallest of cracks and invading your home. Once they do, they can contaminate food, build nests, and become a huge nuisance to deal with and get rid of.

The best way to prevent and control any household pest, including ants, is through the implementation of a year-round residential pest control program. With year-round control, you can be sure that current problems with pests will be eliminated and future problems will be stopped!

Here at Parkway Pest Services, we offer two levels of residential pest control services to meet the needs of any of our customers; both programs rely heavily on exterior treatments. Placing an emphasis on exterior treatments means that you don't have to be home for treatment to occur and the peace of mind to know that pests will be stopped before they have a chance to get into your Roslyn home and thus limiting the amount of interior treatments that are needed. Our two programs are:
Parkway PestGuard- This program includes four annual visits and unlimited service calls, as well as it covers over 30 common pests including carpenter ants, fleas, ticks, and yellow jackets located within two feet of the structure.

Parkway PestGuard+- This program includes everything that is in the PestGuard program but has the added benefit of termite control.
For more information about our year-round pest control programs, or for information about our Green Pest Solutions, call us today!
Roslyn Termite Control Solutions
Termites are damaging pests that are nearly impossible to get rid of on your own. The only way to completely get rid of a termite infestation in your home or on your property is with the help of a professional termite control expert. Professionals have the training, expertise, and advanced equipment needed to successfully eliminate all termites that have decided to call your Roslyn property home.
At Parkway Pest Services we offer termite control through the Sentricon® Termite Colony Elimination System or through liquid termite treatment.
The Sentricon® Termite Colony Elimination System provides the complete elimination of termites with the use of bait stations which are placed around your property. The foraging termites are attracted to the bait, bring the bait back the colony, and deliver it to the other members of the colony. The active ingredient works to disrupt reproduction which in turn causes complete elimination of the colony.
The Sentricon system is safe for the environment, does not require any digging or trenching on your property, only requires grams of the bait to be effective, and after the original infestation is eliminated it provides customers with 24-hour, 7 days a week and 365 days a year protection against future problems with termites!
Another option to eliminate a termite infestation is to use the more traditional method of liquid termite treatment. This method is also very effective; it requires the digging of a trench around the foundation of your home and applying termiticides to the soil. The foraging termites will come into direct contact with the treated soil, ingest it, and take it back the rest of the colony who also ingests it, killing off the entire colony.
To schedule your Roslyn home's termite inspection, give us a call today!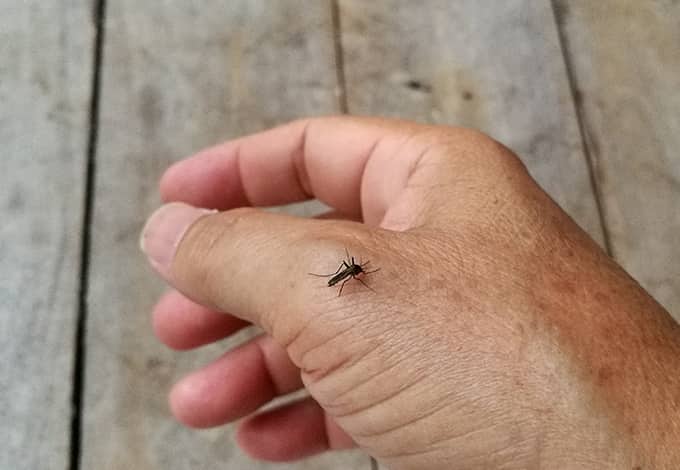 Mosquito Control In Roslyn, NY
Mosquitoes have the ability to ruin any outdoor event, and in addition to being a complete nuisance, they are a danger. Mosquitoes have been in the news recently more than ever because of their ability to transmit serious diseases including the Zika virus, the West Nile virus, and Eastern Equine Encephalitis and EEE.
At Parkway Pest Services we have developed very effective, yet extremely safe, green mosquito control options for our customers.
On-going service. Our on-going mosquito service offers protection for your Roslyn property from high mosquito numbers during their active season (April thru October). The service begins with one of our experienced technicians inspecting your property to find all breeding and resting areas and then we will safely treat those areas for mosquitoes on a monthly basis.

One-time service. If you are planning a large outdoor event during mosquito season our one-time service option is a great way to control mosquito numbers. Once a treatment is completed mosquito numbers will be controlled for approximately 3 weeks.
Commercial Pest Control In Roslyn, New York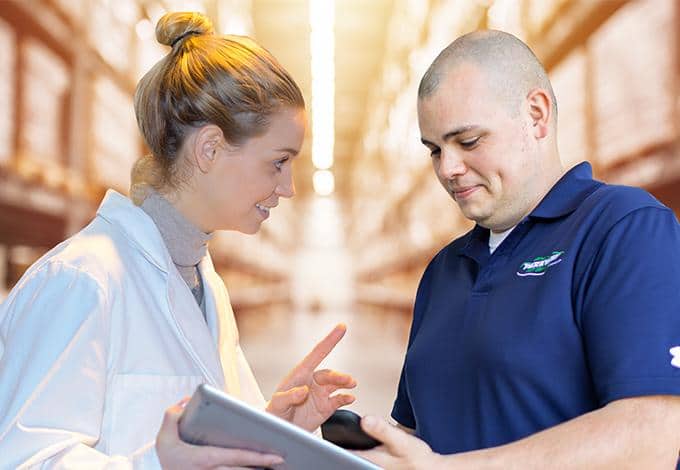 Along with protecting residential properties, Parkway Pest Services is an industry leader when it comes to commercial pest control services. Having issues with pests in your Roslyn business will not only cost you time, money and product, but it will have a negative impact on your businesses' reputation within the community.
In order to help protect your business and its reputation, we have developed a very successful commercial pest control program that does not just include the use of insecticides. Our comprehensive commercial pest control services rely heavily on Integrated Pest Management; which means that insecticides are only used when necessary and always in conjunction with the implementation of sanitation practices, proper identification, routine cleaning, exclusion, lighting, and mechanical changes.
Benefits of our commercial services include:
Services that are environmentally sound

No worry of indoor pollution

Treatment that is safe to be around high tech equipment

Reducing liability and maximizing safety

No health worries for your employees or customers
To see how the experts here at Parkway Pest Services can help to eliminate and safely control pests in your Roslyn business, contact us today!