Here in the village of Rye Brook, NY, we're proud of our long history. Founded in 1982, Rye Brook is full of beautiful homes and friendly people. We're located right on the New York coast, which leads to increased humidity and moisture levels. No one loves moisture quite as much as nuisance pests. These intruders can be relentless in seeking entry onto your Rye Brook property. Unfortunately, that means your Rye Brook home and/or business is at risk of pest infestation.

The only dependable way to protect your property from the dangers of pest infestation is with help from the professionals. Here at Parkway Pest Services, we've been providing comprehensive pest control solutions since 1932. Our local, family-owned and operated business offers quality pest control and wildlife removal to homes and businesses across the Five Boroughs, Long Island, Westchester County, Fairfield County, and Connecticut. Call us today for your free quote.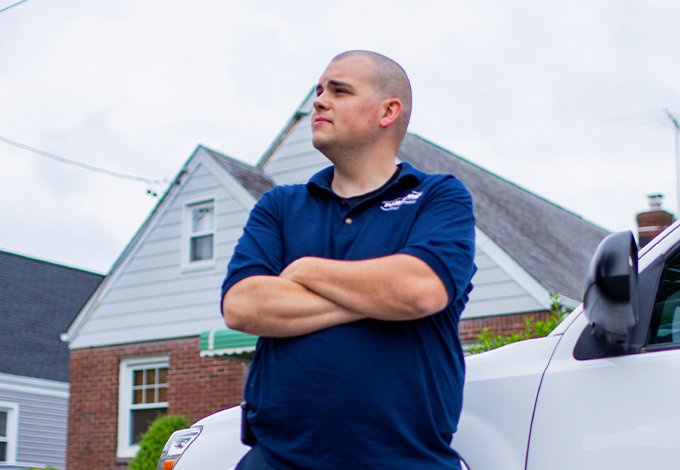 Residential Pest Control In Rye Brook, NY
Here in Rye Brook, there are so many beautiful houses. But, hidden beneath all that beauty is a world of nuisance pests looking for shelter, water, and food sources throughout your home. Not only do pests contaminate your home and pose a threat to your health, but they also threaten the structure of the house itself.

To protect your home and loved ones from dangerous nuisance pests, call on the team at Parkway Pest Services. Our residential pest control solutions cover your home from over 40 common household pests. With over 85 years of experience, you can rest assured that you're going with the best in the biz. We offer two levels of protection, the Pest Guard and Pest Guard Plus plans. Our team of licensed pest technicians will treat the interior and exterior of your home, as needed. From household bugs to seasonal pests, we're here to protect your residential property from infestation all year, so call us today.
Commercial Pest Control In Rye Brook, NY
Owning your own business means a never-ending list of responsibilities. There are always so many issues to address, so the last thing you should have to worry about is pest infestation. Luckily, we're here to worry about it for you. Our commercial pest control services offer guaranteed pest protection all year long. We have a board-certified entomologist on staff, so our customized treatment plans are expertly developed to suit your needs.

Our team is comprised of capable, EPA and DEC certified technicians who are dedicated to providing the best pest protection around. We also have a LEED certification (Leadership in Energy and Environmental Design), offering sustainable pest solutions that are always safe, effective, and eco-friendly. Whatever kind of pest situation you're dealing with, we can help. Reach out to us to schedule your complimentary inspection.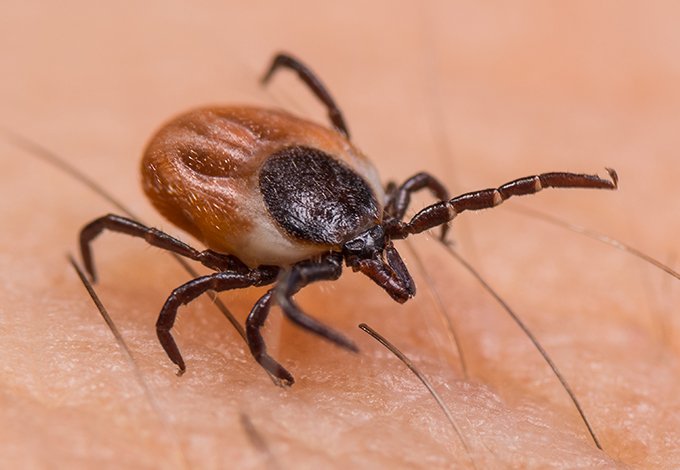 Is Tick Control Important In Rye Brook, NY?
You've probably been told many times to 'watch out for ticks'. New York State is filled with great hiking and wooded paths, meaning it's not unlikely that there are ticks lurking around, waiting for new hosts to come along. Ticks are parasitic pests that feed on the blood of mammals. They latch onto a host, pierce the skin, and start consuming their blood-meal.

Tick bites can develop into a widespread rash, swelling, redness, and even flu-like symptoms. They are transmitters of many different health conditions, most infamously, Lyme disease. While the bites are relatively painless, there is a lot more going on underneath the surface that you should be concerned about.

There are tips and tricks for avoiding tick activity, but none of them are entirely reliable or effective in successfully protecting you. Parkway Pest Services offers year-round tick elimination and prevention solutions to protect your Rye Brooks property from these bloodsuckers. Contact us today to learn more.
What Rye Brook, NY Residents Should Know About Bed Bugs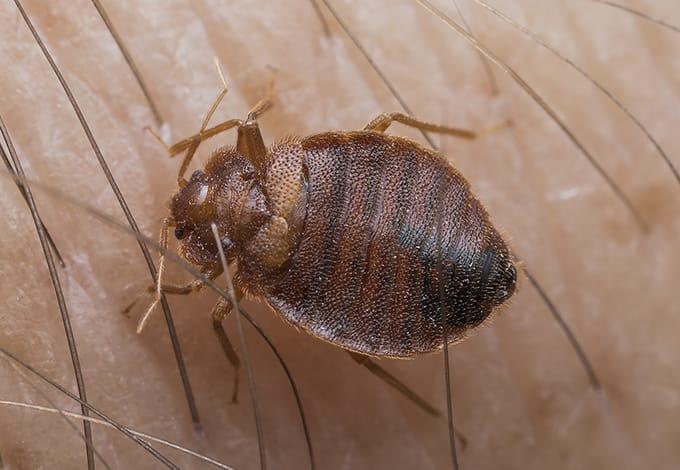 Bed bugs are notoriously sneaky pests. The fact that they're nocturnal means that they only come out at night, waiting until we're asleep before they begin feeding on our blood. They get their name from the fact that they tend to lurk around and hide in areas with easy access to human activity, like beds or upholstered furniture, for instance.

Most of the time, they make their way into our homes by hitchhiking on items we bring inside. Bed bugs thrive where there are people. If you're using public transportation or visit a public place where you suspect bed bug activity such as a hotel, laundromat, or school, be wary of your belongings when you get home. Check the seams of your bags and clothing, and wash and dry them on the hottest setting. Also, check the nooks and crannies of used items that you bring into your home as they could be unknowingly harboring bed bugs.

If you wake up with a line of small, red bites that you didn't go to sleep with the night before, you likely have a larger bed bug infestation to worry about. The sooner you address any bed bug issues, the sooner you can deal with them and get them under control. That's why it's so important to get professional bed bug control services from the team at Parkway Pest Services. Give us a call to hear more about our bed bug treatment plans and how they can help control pests on your Rye Brook property.