Pest Control In Saddle Rock, NY
Located in Nassau County, New York, and on the Great Neck Peninsula of Long Island, Saddle Rock is a small coastal community known for its historic Saddle Rock Grist Mill site. But even small hamlets of larger urban areas, especially ones located near bodies of water, can be attractive targets for pests looking for properties to invade. In order to protect your Saddle Rock property from infestations, you need to learn how to take proper preventative action with help from the experts.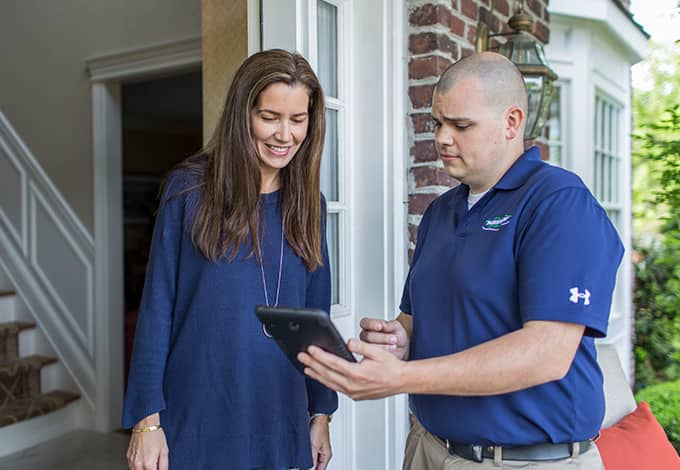 Home Pest Control In Saddle Rock
Homeowners know that proper home maintenance is an ongoing process – not something you just check off your list after addressing once. Well, home pest control works the same way. In fact, a large part of maintaining your property stems from preventing the damage that pests can cause. This is what makes professional pest control such a worthwhile investment. D.I.Y. methods can protect you for a time and from specific pests, but the most comprehensive and protective pest control methods come from experts who know what they are doing. Here are the services we offer at Parkway Pest Services:
Annual Pest Control: Our basic plan includes four annual visits where we identify pests in and around your property. We provide interior and exterior treatments that cover more than 30 common pests.

Termite Control Program: This program utilizes our Sentricon termite monitoring system and treatments that protect your home from the destruction of termites.

Specialty Services: For those who require something above and beyond our normal pest control offerings, we have several specialty services, including green pest control, power washing, as well as bird and mosquito control.
Don't slouch when it comes to protecting your Saddle Rock home. Turn to Parkway Pest Services today.
Commercial Pest Control In Saddle Rock
When it concerns businesses, pests can be an even bigger problem. The added costs of addressing property damage and trying to use store-bought methods or D.I.Y. approaches can really eat into your already-slim margins. And local businesses can suffer serious harm to their reputation if word of an infestation gets out. That's why we partner with local businesses to protect them from the woes of pest infestations. Getting proper protection is much cheaper than trying faulty methods, and commercial pest control protects you from larger costs down the road. Here's why you should choose Parkway Pest Services:
All Kinds Of Properties: Whether you own or operate a restaurant, hotel, retail store, or any other kind of business, we can help prevent and quickly address pest problems.

Safe & Effective: We design our treatments to impact pest populations, not you or your building. We don't use chemicals that stain or stink up your place of business.

I.P.M.: That stands for integrated pest management, which is an industry term that means we tailor our approach to your needs and the pests that are threatening your property. We don't use a one-size-fits-all approach, and we always incorporate the latest industry safety and efficacy measures.
Partner with Parkway Pest Services today for comprehensive pest control that protects your Saddle Rock business.
Hey Saddle Rock, Looking For An Effective Termite Control Method?
People are so afraid of termites damaging their property that they will try almost anything to ward them off. The problem is that most of that "almost anything" includes D.I.Y. methods or store products that don't really address the root of the problem. These methods can even do more harm than good in some cases. Instead, you should turn directly to the pros for the safest and most effective termite control in Saddle Rock.
At Parkway Pest Services, we use a patented Sentricon system to monitor your property for signs of termite activity, allowing us to quickly address problems before they can pose serious dangers to your home or business. Early detection is especially important given that termites can already have caused significant property damage by the time you notice them with your own senses. Protect your Saddle Rock property from termites the right way by contacting Parkway Pest Services today.
The Do's And Don't's Of Controlling Stinging Insects In Saddle Rock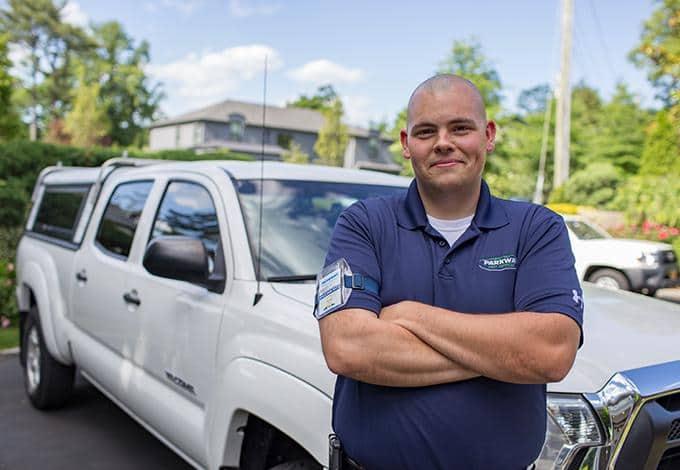 Pest control is one of those things people tend to think they can save money on by doing themselves. The problem is that improper pest control measures can make the problem worse or more difficult to address. And with certain pest populations, like stinging insects in your yard, you can actually expose yourself to danger if you aren't careful. That's why we're pointing to these key "do's and don't's" of pest control in Saddle Rock:
Don't Try
Wait-And-See: If you only respond to pests when you notice them, you won't be addressing the problem before it leads to property damage or health impacts. Instead, you need to work on early prevention and control.

D.I.Y. Removal: People think they can remove a wasps nest on their own or drive their inhabitants away by spraying the nest with a hose. But this will just make the pests angry, encouraging them to swarm and sting you and your loved ones.

Products: There are all kinds of products you can find on store shelves that claim to eliminate wasps quickly. But these products can often be expensive and ineffective, meaning you'll just have wasted time and money in the long run.
Do Try
Landscaping: Properties with lots of overgrowth and tall grasses can draw wasps. Proper landscaping can actually protect your property from pest problems.

Professional Nest Removal: Instead of trying to remove a nest yourself, let the trained experts take care of it in a way that's safe and thorough.

General Pest Control: The other benefit to professional services is the general protection against other yard pests. Since yellow jackets and hornets hunt other bugs for food, preventing all pest populations can actually protect you from the more dangerous ones, too.
Let the helpful experts at Parkway Pest Services walk you through the benefits directly by calling us or visiting us online today.