Exterminators In Sea Cliff, NY
Sea Cliff is a village within the town of Oyster Bay in Long Island, New York. It's a prime location for tourist activity due to the town's collection of late Victorian-era architecture and proximity to New York City. Despite the many reasons why residents enjoy living in our area, Sea Cliff is also home to a wide range of pests. Protect your home or business from pests by partnering with the skilled pest technicians here at Parkway Pest Services. We have what it takes to help you successfully eliminate current pest infestations and maintain a pest-free environment throughout every season. For more information about all of our commercial and residential pest control services, contact Parkway Pest Services today.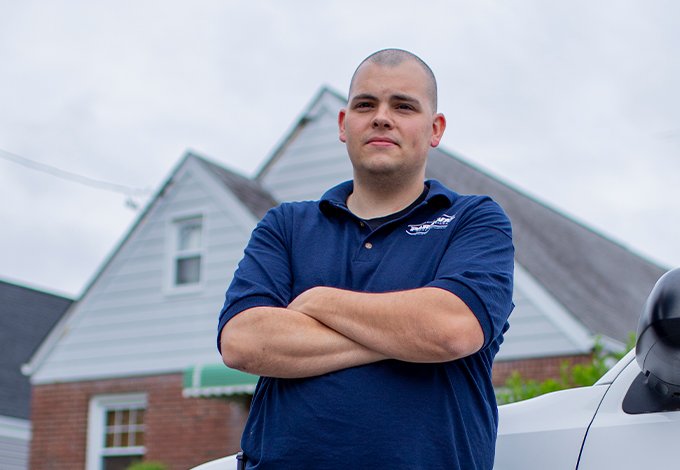 Residential Pest Control In Sea Cliff, NY
At Parkway Pest Services, we understand how quickly a pest infestation can threaten your home and family. Invading pests are capable of causing damage to your property, spreading a variety of dangerous diseases, contaminating food items, and destroying personal belongings. Avoid the stress and frustration pests cause by partnering with the professionals here at Parkway Pest Services for ongoing residential pest control solutions. As a family-owned and operated pest control provider, we're ready to address the root of your pest problems and implement measures to curb future pest activity. We provide two levels of home pest protection, depending on the needs of your Sea Cliff home and family. Our PestGuard program includes quarterly service visits, coverage of 30+ common pests, unlimited service calls, pest identification, and exterior and interior treatments. Our PestGuard+ program includes everything in the PestGuard program as well as termite protection services using Sentricon®. Reach out to Parkway Pest Services today to protect your Sea Cliff home and family from pests.
Commercial Pest Control In Sea Cliff, NY
Your Sea Cliff business is unique, which is why you need a pest control program that is just as unique to ensure your commercial facility remains free of pests. At Parkway Pest Services, we provide customized commercial pest control services to meet the specific needs of your business. No matter what type of business you own, our skilled pest technicians have the experience needed to identify, eliminate, and prevent pests of all shapes and sizes. We keep Sea Cliff businesses pest-free by utilizing detailed inspections, advanced treatment methods, and Integrated Pest Management (IPM) strategies. Don't hesitate to contact the pest technicians here at Parkway Pest Services for complete commercial pest control services that get the job done right.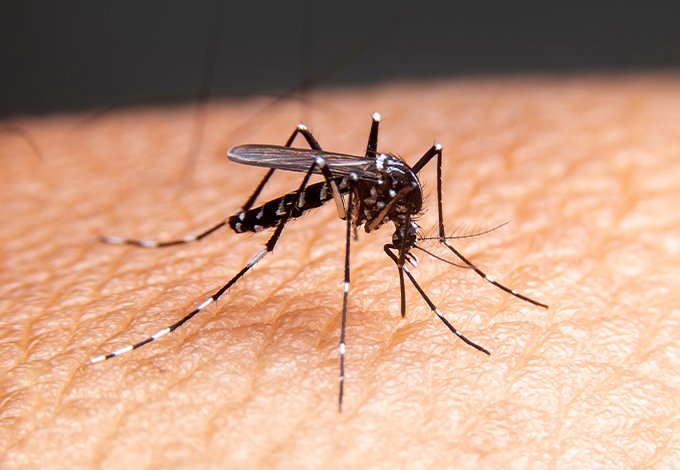 Minimize Your Exposure To Mosquitoes In Sea Cliff, NY
Mosquitoes are annoying insects that feed on plant nectar and the blood of humans and animals. These blood-feeding pests ruin outdoor events and leave behind itchy red welts. Reduce your exposure to mosquitoes by following the mosquito prevention tips listed below:
Minimize sources of still or standing water.

Fill in low-lying areas of your lawn.

Keep your gutters well-maintained to prevent water from building up.

Trim your lawn short and cut thick foliage away from your exterior walls.

Wear insect repellent when you spend time outdoors.

Avoid going outside during dawn and dusk when mosquitoes are most active.
The best way to reduce the mosquito populations around your Sea Cliff home or business is to reach out to Parkway Pest Services. Give us a call today to learn more about our mosquito treatment options.
What Do Bed Bug Infestations Look Like In Sea Cliff, NY?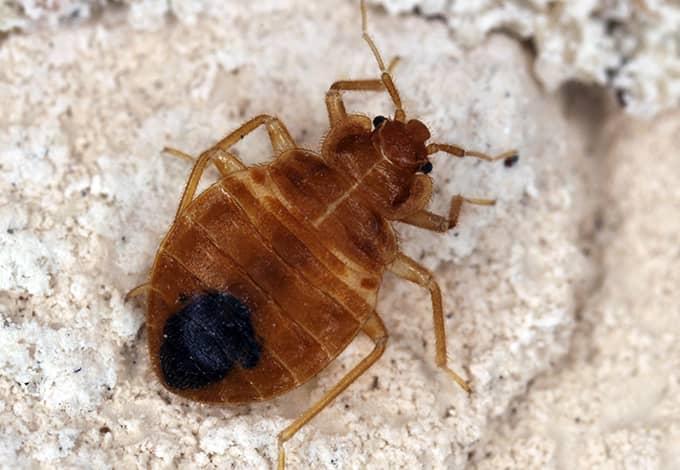 Bed bugs have been around for a long time. But over the past couple of decades, bed bug populations have increased exponentially, resulting in a resurgence of bed bug infestations within residential and commercial properties. Unfortunately, bed bug infestations are most common in high-traffic areas and tourist spots where many people travel to and from. When it comes to dealing with bed bugs in your Sea Cliff property, it's important to learn how to identify their presence as soon as possible and take the necessary steps to get rid of them. There are two ways to identify bed bugs in your Sea Cliff home or business:
Recognize bed bugs. Bed bugs are wingless insects with flat, oval bodies resembling the shape and size of an apple seed. They are reddish-brown in color and may appear rounder and redder after a blood meal.

Recognize the signs that bed bugs leave behind. A few indicators of a bed bug infestation include bloodstains and spots of bed bug excrement on your sheets, tiny white eggshells, an unexplainable musty odor, and rows of bite marks on your skin.
The best way to remove bed bugs from your Sea Cliff home or business is with a little help from the professionals here at Parkway Pest Services. We're proud to provide several bed bug control options, including canine inspections, steam treatments, mattress encasements, and more. Give us a call today to get started.