Exterminators In South Floral Park, NY
There's a lot to love about living in South Floral Park, NY. It's one of the safest places to live around New York City, the schools are high quality, there's nightlife, restaurants, and entertainment options, and it's a great place to raise a family. Unfortunately, it's also a great place for pests.
At Parkway Pest Services, we're here to make sure that the pests in South Floral Park aren't a problem for you. We are a family-owned, full-service pest control company that utilizes the latest technology and advancements to keep your home and business protected. For almost 90 years, we have been New York's trusted name in pest control. If pests are a problem for you in South Floral Park, call us today and find out why.
Residential Pest Control In South Floral Park, NY
For most people, their home is their biggest investment. If you are like most of those people, you do everything you can to keep your biggest investment, and the people who live in it, protected. You have smoke detectors, carbon monoxide detectors, a burglar alarm, maybe even a doorbell camera. But what about pests?
Pests in your home can damage your home, expose those who live there to a variety of health concerns, and ruin your peace and quiet. That is why we specialize in providing residential pest control services to keep you and your family safe. Our annual pest control program has two levels, designed to meet different needs and budgets. Whatever level you choose, it will include:
Four annual visits

Coverage for 30+ common household pests

Interior and exterior service

Unlimited service calls between scheduled visits
Whatever pests are threatening your home and family, we can handle them. Call for a free estimate from one of our certified exterminators and let us keep you, your family, and your biggest investment protected.
Commercial Pest Control In South Floral Park, NY
When it comes to your business, nothing is as important as your reputation in the community. And nothing can ruin that reputation faster than a pest infestation in your building. All it takes is one person to write one online review about one roach, and everyone starts looking for new places to spend their money.
Here at Parkway Pest Services, we have almost 90 years in business, so we understand how important reputation is. Our trained technicians have the experience and knowledge to protect a wide range of businesses, including:
Educational facilities

Food and beverage processing

Restaurants

Hotels

Offices

Apartment complexes

Retail buildings

Supermarkets

Many more
Whatever your business, we will work with you to develop a customized commercial pest control plan to keep it protected.
Let us work with you to keep your reputation, employees, customers, and bottom line protected from pests. We'll design a plan to meet the needs of your business, giving you one less thing to worry about.
Does My South Floral Park Home Need Termite Protection?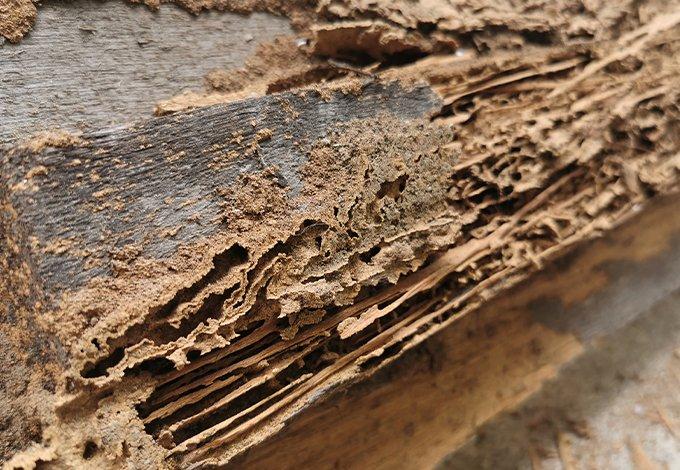 Termites can be bad news for homeowners. These pests are known as "the silent destroyers" for their ability to cause extensive damage before you are aware of their presence. It is estimated that termites cause over five billion dollars in damage annually across the United States, most of which isn't covered by homeowners insurance. So, unless you have thousands of dollars you want to waste on repairing termite damage, your South Floral Park home needs termite protection.
We use a multipronged approach to termite prevention based on the needs of your home. A few of the tools we use include:
Sentricon® Termite Colony Elimination System

Recruit® AG Flexpack Termite Bait

Liquid termiticide treatments
Using a combination of these termite control techniques, we are able to build a barrier of protection around your home to keep it safe from termites and the damage they can cause.
What You Ought To Know About Spiders In South Floral Park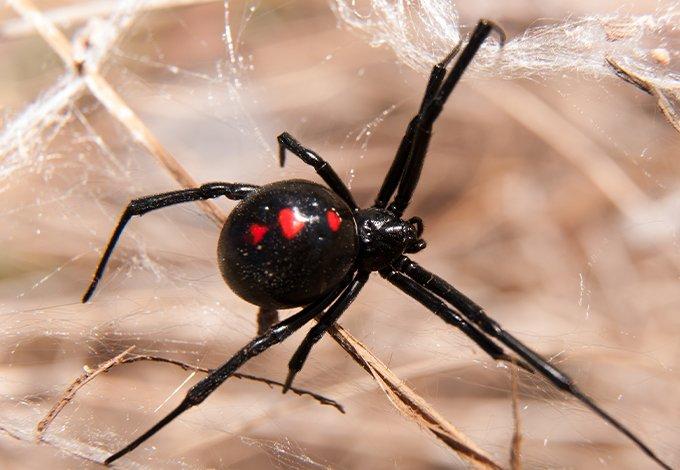 Spiders are one of many Americans' biggest fears. With their creepy looks and constant role in horror movies, it is easy to understand why. The truth is that spiders aren't the terrifying pest they are made out to be. Most spiders you see in South Floral Park are harmless. The exceptions are the brown recluse and black widow; a bite from either of these spiders can cause serious health complications or even death.
Dangerous or not, you don't want spiders in your home. If spiders have made their way into your home, professional pest control is the best solution for eliminating them. These pests can be elusive and difficult to get rid of on your own. Our exterminators know exactly where to look to find spiders in your home, and the steps to take to quickly get rid of them. They can also help you determine what's causing your spider problem in the first place, so you can make sure these creepy eight-legged pests don't come back.