Exterminators In Tarrytown, New York
Pests are a constant threat for homeowners and business owners here in Tarrytown. However, when you partner with the area's pest control professionals here at Parkway Pest Services, you can trust that your property will stay pest-free all year long. We've been proudly serving the communities of New York since 1932 with our comprehensive exterminating and wildlife removal services for residential and commercial properties. If you want to get rid of a current pest infestation or you want to prevent pests from invading in the first place, the pest experts here at Parkway Pest Services are ready to help. Whether you need termite control, wildlife removal, bed bug treatments, or any other pest control service, we have you covered. Reach out to Parkway Pest Services today to learn more about our pest control solutions.
Home Pest Control In Tarrytown, NY
Finding pests in your Tarrytown home is not a pleasant experience. Pests are responsible for spreading numerous diseases, damaging personal items and furniture, and endangering your family. To protect your home and family from the many pests that live here in Tarrytown, don't hesitate to contact Parkway Pest Services. We make it our number one goal to protect your health and property from pests using proven pest solutions. Our experienced pest professionals don't just eliminate current pests, they treat the root of the problem so that pests won't return to your home in the future. At Parkway pest Services, we understand that each Tarrytown home is unique, which is why we offer two different levels of pest protection: PestGuard and PestGuard+. Both of our pest protection programs include 4 annual service visits, coverage of 30+ common pests, and pest identification services. Give us a call today for more information about our home pest control programs or to request your free quote.
Commercial Pest Control In Tarrytown, NY
As a business owner, there are many things you need to keep track of in order to run a successful business. However, the most important aspect of running a business is ensuring the satisfaction of your customers. If pests invade your Tarrytown commercial facility, they have the potential to drive away customers and ruin your reputation. At Parkway pest Services, we understand that the only way to solve your commercial pest problems is with reliable and effective pest treatments. And, because there is no such thing as "one size fits all" when it comes to pest control, we will work with you to develop a pest management program that meets the needs and requirements of your specific industry. If you need comprehensive commercial pest control solutions for your healthcare facility, hotel, retail store, office building, or any other business, Parkway Pest Services is here to help. Get in touch with us today for more details about how we can protect your Tarrytown business.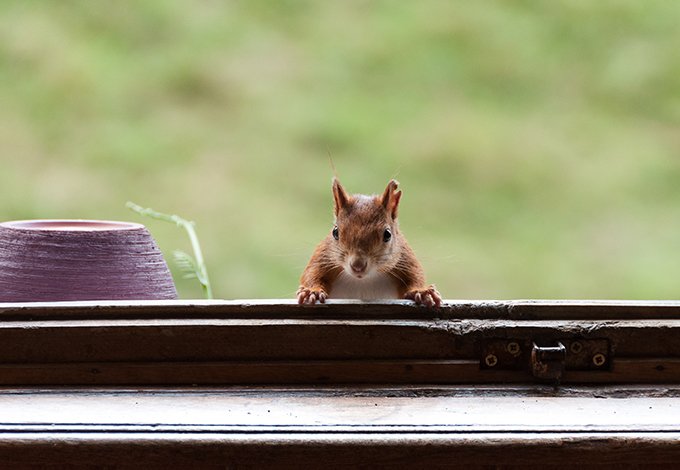 Problems Wildlife Cause In Tarrytown, NY
There are many wildlife pests that call Tarrytown home, including squirrels, raccoons, and bats. Although many of these animals might appear cute and harmless at first glance, it's important to remember that wildlife pests can cause major problems when they live in or around your Tarrytown home or business. Some of the problems wildlife pests cause when they invade include:
Danger - Wildlife pests are wild animals, which means they are unpredictable. Many wildlife pests will become aggressive when they are threatened, cornered, or provoked, which can lead to painful bites and scratches.

Disease - Like many other pests, wildlife pests are known to carry and transmit a wide range of diseases. Some of the diseases that wildlife pests can spread include rabies, ebola, tularemia, plague, and canine distemper.

Damage - Raccoons, squirrels, and other wildlife pests can cause extensive damage to your residential or commercial property. Some wildlife pest infestations lead to damaged wires, piping, furniture, and structural beams.
You should always contact a pest control expert if wildlife pests are causing problems on your Tarrytown property. Parkway Pest Services is experienced in handling a wide variety of wildlife pests. Contact us today to learn more about our wildlife removal services.
Signs Bed Bugs Leave Behind In Tarrytown, NY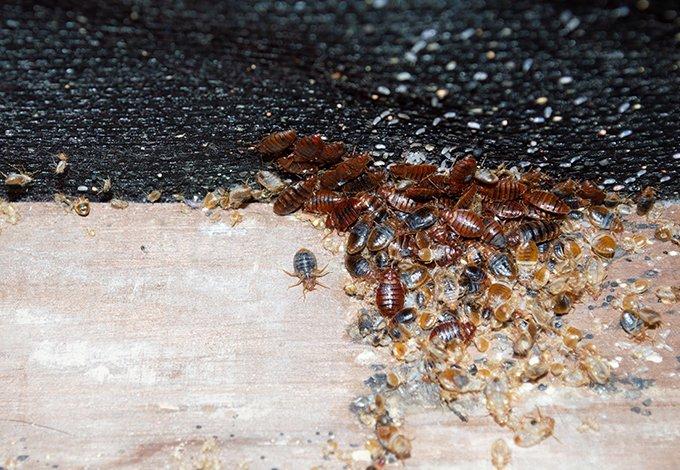 Bed bugs are tricky insect pests that invade residential and commercial properties by hitching rides on clothing, bags, and belongings. They are experts at hiding, which means you might not notice them in your property until your infestation has grown larger. Bed bugs feed on human blood and can be found just about anywhere that humans are. There are a few signs you can watch out for to identify if bed bugs have invaded your Tarrytown home or business:
Tiny white eggshells

Spots of bed bug excrement

Bloodstains on bedding, sheets, and other cloth materials

A strong musty odor

Live or dead bed bugs
With the professionals from Parkway Pest Services by your side, you can get rid of bed bugs in no time at all. We provide excellent bed bug control and removal services to ensure your Tarrytown property is bed bug-free. To remove bed bugs from your home or business, contact Parkway Pest Services today.