By now, there is a good chance you have heard of the Zika virus. This virus is making national headlines as more and more cases appear here in New York State and across the entire United States. Here is what you need to know about Zika and how to protect yourself from this and other mosquito-borne diseases.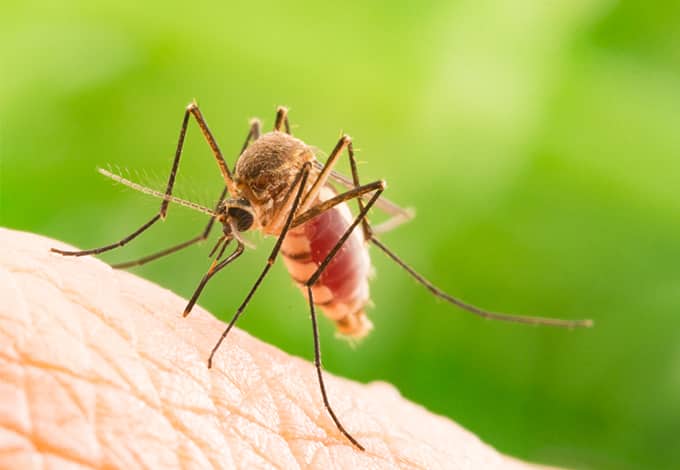 Zika Facts
This is a virus that causes microcephaly in unborn children at all stages of pregnancy. Microcephaly is a congenital birth defect characterized by small head size and a damaged brain.

Zika can spread sexually but is primarily spread by mosquitoes.

As of this writing, Zika is not known to be spreading locally through mosquito populations in the United States.

There are only two mosquitoes known to spread Zika here in the states. They are the Aedes aegypti and Aedes albopictus. Both of these mosquitoes can be found in New York State.

The CDC has issued a Level 2 Travel Advisory for Central America, South America, the Caribbean, and Mexico, where Zika is known to spread locally. If you plan to travel to these locations, please take extra precautions, especially while pregnant.

Cases of Zika are being reported in the state, but as of this writing, Zika has only been found in travelers returning from countries where Zika is spread locally.

State Health officials are working diligently to prevent an outbreak in the state. They are monitoring mosquito populations and applying pesticides where appropriate. They are working closely with the CDC, visiting OB/GYN offices and other clinics, spreading awareness, meeting with experts, implementing Zika virus testing, expanding current mosquito control activities, and advising health providers to check for symptoms of Zika virus in patients.

80% of those who are infected with the Zika virus show few or no symptoms. This could make it difficult to recognize an outbreak early.

It is important to take measures to protect yourself before an outbreak is reported because when you hear about it on the news, it may already be widespread.
General Mosquito Protection
Mosquito repellent is still the best way to ward off mosquito bites. We recommend using a repellent that has 100% DEET or oil of lemon eucalyptus.

Reduce bites by wearing long sleeves and pants. Spray repellent on your clothing for added protection. There are some fabrics mosquitoes can pierce with their mouth parts.

Avoid going out in the morning or the evening when mosquitoes are more active.

Be sure to use mosquito netting if you plan to be in the woods. There are some articles of clothing that incorporate netting. We highly recommend looking into these if you intend to spend prolonged time in the woods.

Be aware that physical exertion will increase your body temperature, increase your carbon dioxide output, and cause you to sweat, all of which are attractants for mosquitoes.

Wearing light-colored clothing can make it harder for mosquitoes to target you.

Consumption of alcohol has been linked to an increase in mosquito attraction.
Mosquito Protection in Your Yard
Some plants attract mosquitoes to your yard. Reducing these can reduce mosquito populations.

Mosquitoes are attracted to standing water. Reducing objects in your yard that hold water will reduce mosquitoes. We also recommend examining your gutter system for obstructions where water can pool.

Mosquitoes are horrible fliers. If you plan to be in your backyard, you may be able to ward off bites by creating an artificial breeze if no natural breeze is present.

Bug zappers are great for luring mosquitoes into your yard but only kill male (non-biting) mosquitoes.

Mosquito abatement is used by government agencies, businesses, and homeowners across the country to reduce mosquito populations and prevent the spread of viruses.
The Zika virus is potentially life-changing. One baby born with microcephaly is one baby too many. Please take measures to protect yourself when you are out, even if you are not pregnant. Your body could be a conduit for this virus to spread to someone who is.

We hope you will also consider mosquito control for your home or business. Mosquito control services are the first line of defense in the prevention of many mosquito-borne viruses.