Exterminators In Thornwood, NY
Thornwood is a hamlet and a census-designated place in Westchester County, known by natives as 'the place where neighbors know one another.' It makes perfect sense how the area identifies with such a slogan, as there are a little over 4,000 residents. To add to the small-town charm, if you drive through the area, you get a sense of nostalgia as you see the character of the old buildings. The sheer design and layout of the beautiful hamlet take you back to the feeling of simpler times, which is what residents enjoy the most about the area.
Here at Parkway Pest Services, we've served Thornwood since 1932 and have watched the hamlet grow and evolve. However, one of the primary things that remains the same is the pests in the area.
As your local Westchester county pest control, we can handle pest problems of any size. Whether you need a one-time treatment or ongoing services, protecting your Thornwood home or business is our top priority. Call Parkway Pest Services to learn more about how our services can benefit you.
Home Pest Control In Thornwood, NY
At Parkway Pest Services, we are family-owned and operated; therefore, we know and understand the importance of family time. So when pests enter and disrupt your family time, we take it personally. Our technicians are certified and highly experienced in solving pest problems. They don't just get rid of pests, either; they address the root problem and implement measures to prevent pests in the future. Call Parkway Pest Services to learn more about our residential pest control services.
Commercial Pest Control In Thornwood, NY
Running a business in itself is a daunting task filled with challenges. One of the last obstacles you need on your plate is the hassle of pests in your facility. At Parkway Pest Services, we know and understand that there is no one-size-fits-all treatment for commercial facilities. We work with you to create a commercial pest management program that addresses your company's specific pest pressures, fits your budget, and, most importantly, adhere's to your industry's regulations.
No matter what industry you're in, you can count on Parkway Pest Services to safely and effectively remove pests from your place of business before they become a threat to your customers and employees and the overall operation of your business. Give us a call to find out how we can help.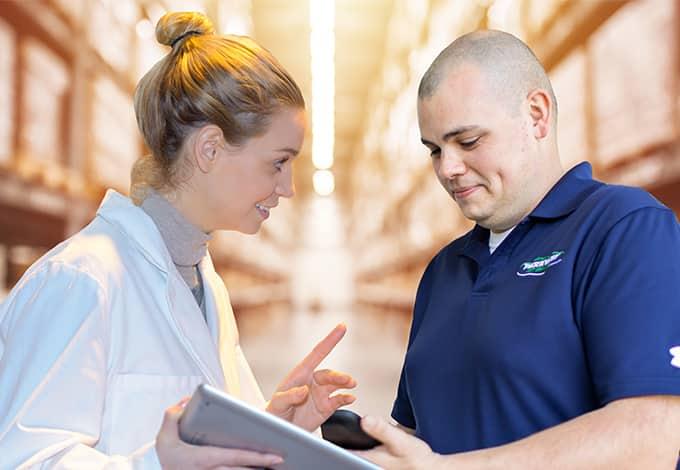 Now Is The Time To Protect Your Thornwood Home From Termites
Termites are wood-eating pests that never stop eating. Once they've found a viable food source (your home), they eat 24 hours a day, seven days a week, 365 days a year. To put that into perspective for you, about how much damage a colony of termites can do, a colony of 300,000 workers can eat one cubic foot of wood in a year. Now, imagine that piece of wood is a structural beam in your home, and three years have gone by without detecting the termites; the safety of your entire home is at risk.
This scenario is why 600,000 homes suffer termite damage every year, and it's also why homeowners spend over $5 billion in home repairs due to termite damage in a year. What's even more unfortunate is that termite damage isn't covered under most homeowners' insurance policies because it's considered preventable with termite control services, which it is.
At Parkway Pest Services, we provide effective termite services guaranteed to eradicate an infestation. We start by conducting a thorough inspection. Once we've located the infested areas, we devise a treatment plan offering two types of treatments: termite baiting or liquid treatments.
Remember, prevention is always better than finding the cure when it comes to termites. At Parkway Pest Services, we're equipped with all the right tools and equipment to eliminate a current infestation and prevent new ones from forming. To learn more about how our termite control process works, give us a call today.
What Attracts Mice In Your Thornwood Home?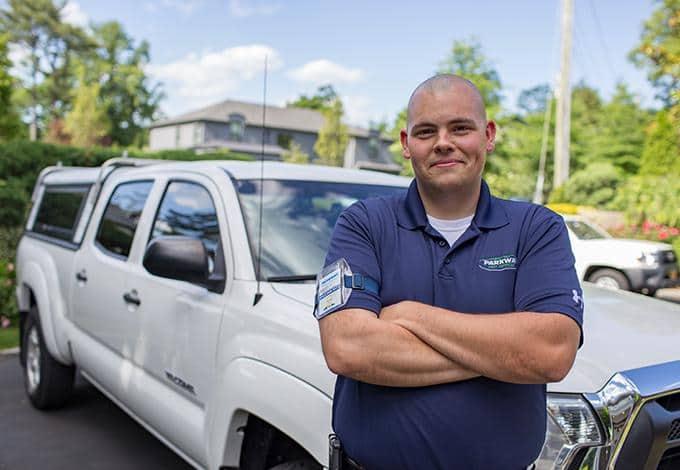 Mice are those little creatures that look cute from afar, but the moment they enter your home, they'll have you doing the all too familiar dance on your kitchen countertop.
For most homeowners, the alarm of seeing a mouse in their home isn't even because they're rodent experts and know the dangers associated with them; it's more because the presence of a mouse is so unexpected, especially if you've never seen one in your home before. It makes you wonder how they're getting into your home and what's attracting them. Here at Parkway Pest Services, we have answers to both of those questions.
Mice are pretty small, averaging between three and four inches in body length. Due to their small size, they can squeeze through gaps as small as six millimeters. They get in through the tiniest openings anywhere in your home's foundation, siding, or roof. Now the question is, why are they trying to get inside your home? What exactly is it about your home that's attracting mice?
Food: Food is the main culprit in attracting mice, and despite television depicting mice to absolutely love cheese, it's not the whole truth. Mice like cheese, but they also love bacon, peanut butter, and chocolate, contrary to popular belief.

Water: Just as we humans need water to survive, so do mice. Whether you have a water leak somewhere in your home or if you leave your pet's water bowl out when it's not in use, mice will find their way to it to quench their thirst.

Shelter: As temperatures change and inclement weather happens throughout the year, mice constantly need shelter to cool down or warm-up. Unfortunately, your home is where they choose to go.
By taking preventive measures to store food properly, clean any food debris around your home, address any moisture issues, and seal any entry points of your home, you're less likely to see mice roaming sound. Contact Parkway Pest Services for effective mice removal services.