Exterminators In Upper Brookville, NY

Do you love living in Upper Brookville, NY, but hate the pests that also call our area home? If so, you are not alone. Fortunately for you and everyone else who lives in Upper Brookville, there is a solution.
At Parkway Pest Services, we've been providing pest control solutions to the residents of Upper Brookville and the surrounding areas since 1932. We are a family-owned and locally-operated pest control company that takes pride in providing the highest quality pest control and the highest level of customer service. Call us today and let us show you what almost 90 years of experience can do for you.

Home Pest Control In Upper Brookville, NY
Coming home after a long day should be a relaxing feeling. You should feel comfortable at home, able to unwind, and recharge from a long day. But if you have pests in your home, it can be challenging to feel comfortable. Pests in your home not only make it difficult to relax, but they are also a health threat for anyone living there.
We know that keeping your home pest-free means you can relax and enjoy time with your family. We also know that everyone has different needs and budgets when it comes to pest control. That is why we offer a range of residential pest control plans for your home. Each plan will eliminate any pests that are currently in your home and include regularly scheduled follow-up visits to prevent pests from coming back. This means you and your family can enjoy your time at home without worrying about the issues that pests can cause.
Commercial Pest Control In Upper Brookville, NY
If you run a business, you are constantly busy. You have to keep up with employees, inventory, what you owe, and who owes you, and that is all before you've even talked to a customer or made a sale. Successful business owners know that anything they can do to make their life easier can help their business run smoothly.
At Parkway Pest Services, we can't help you with your inventory problems or develop a new ad campaign, but we can make sure that pests don't pop up and cause you unnecessary and avoidable headaches. We can develop a custom commercial pest control plan that fits the needs of your business and your industry. We have experience with a wide range of commercial properties, including:
Educational Facilities
Food & Beverage Processing
Restaurants
Hotels
Offices
Apartment Complexes
Retail Buildings
Supermarkets
Many more
We will work to make sure that your business is protected from pests, so you can worry about everything else that you deal with every day.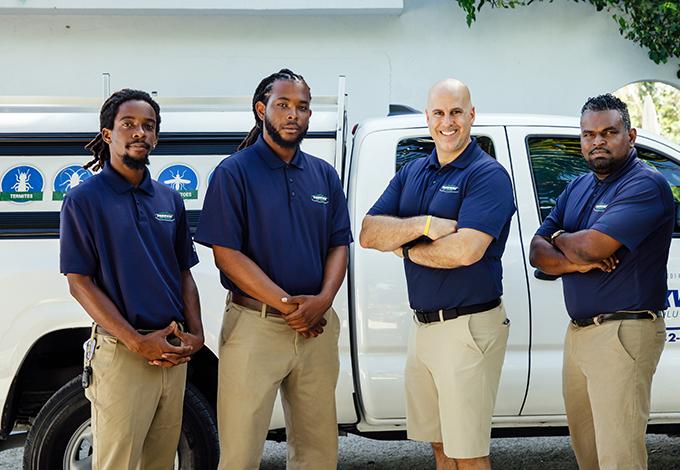 How To Keep Rats Away From Your Upper Brookville Property
Rats and New York just seem to go together. We have sewer rats, street rats, subway rats, rats in our trash, and who can forget "pizza rat" back in 2015? Just because rats are a common pest in the New York metro area doesn't mean you want them around your property. These nasty pests can destroy your home and spread diseases that can threaten the health of your family.
The good news is that there are steps you can take to keep rats away from your property. These steps include:
Use door sweeps on exterior doors.
Seal possible access points that rats could use to get into your home.
Store your garbage in containers with a sealed lid.
Eliminate moisture by repairing leaking pipes and ensure gutters are functioning.
Store firewood at least 20 feet from your home.
Remove landscape debris and pick up fruit that has fallen in your yard.
If you have rats on your property, don't waste time with DIY solutions. Call us today and let our trained exterminators quickly and thoroughly eliminate your rat problem and keep them from coming back.
Why Your Upper Brookville Home Could Be At Risk For Termites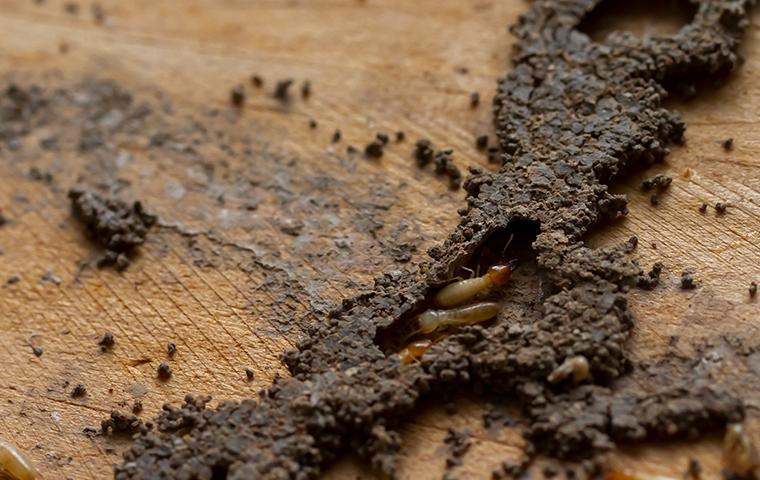 Termites. Just hearing the word can give homeowners in Upper Brookville chills. These tiny pests have earned the nickname "The Silent Destroyers" for their ability to damage your home without alerting you to their presence. The damage they can do is massive. It is estimated that termites cause more than five billion dollars of damage across the United States annually.
Termites are very common, and if your home has wood in it, you are at risk. There are some factors that put your home at increased risk of having a termite problem. Some of these factors include:
Areas of excessive moisture

Rotten wood, fascia, shingles, or soffits

Gutters and downspouts that don't function properly

Mulch or other organic material that touches wooden portions of your home
If you are concerned about termites causing damage to your home, let us help. We can inspect your home for signs of termite damage. If you have termites, we will get to work eliminating the infestation. If you don't have an active infestation, we will develop a plan to keep your home protected and termite-free.