Exterminators In Valhalla, NY
Valhalla, New York, is a delightful hamlet situated along the southern border of the town of Mount Pleasant. Home of both the Mount Pleasant town hall and New York Medical College, Valhalla is an active, fast-paced area with an extensive history. Within driving distance of New York City, Newark, Brooklyn, and Queens, it not only offers local attractions but the opportunity to work and play in other large metropolitan areas.
Unfortunately, Valhalla also has an extended history of bugs. Situated between the Hudson River and Long Island Sound and close to the Kensico Reservoir, Valhalla is also home to termites and mosquitoes.
Providing quality pest control services to the greater New York Metropolitan Area since 1932, Parkway Pest Services is your go-to Westchester County pest control expert. Call us today to schedule an appointment to see how we can help you.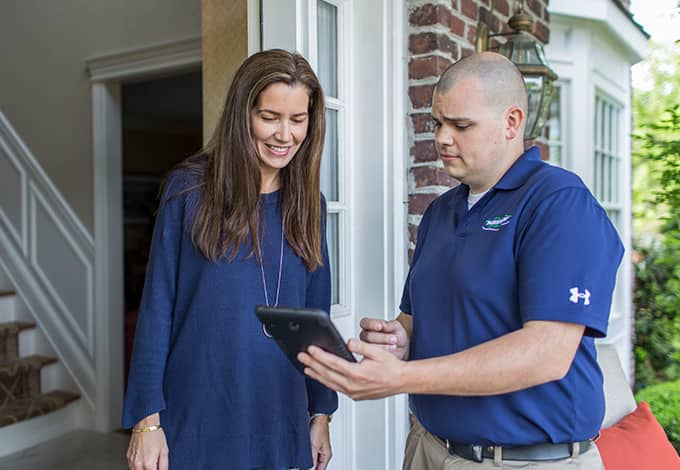 Home Pest Control In Valhalla, NY
Valhalla is surrounded by water and filled with bugs who like wet environments. Both mosquitoes and termites want to make Valhalla home, preferably in and around your home. Mosquitoes thrive in the many wet areas surrounding the hamlet. They reduce your ability to enjoy your property, especially in the evenings. Given their ability to carry diseases, mosquitoes can often impose health and safety risks.
On the other hand, Termites love water and wood and eat through wooden structures in your home. Much of New York state is at high risk for termite infestations. The average termite repair costs approximately 3,000 dollars, with some repairs costing several times that.
Rather than waiting for pests to come to you, rely on the experts at Parkway Pest Control to help you keep them at bay. Our professionals can help you:
Identify pest problems in and around your home.

Plan for effective, timely pest control treatments to eliminate those problems.

Establish ongoing inspections and treatments to prevent these problems from returning.
Parkway Pest Services can prevent mosquitoes and termites from making pests out of themselves and messing up your home. We work with you to keep yourself and your home safe and sound. Call us today to learn more about our residential pest control services.
Commercial Pest Control In Valhalla, NY
Pests near your Valhalla business can hurt productivity and discourage clients and employees. Damaging buildings and equipment, pests cause problems that cost thousands to repair or replace. Even worse, they can also cause production shutdowns or delays. Untreated, these insects can do a great deal of damage before they are discovered, making a bad situation worse.
Pests can demoralize, discourage and distract employees and customers. They can also carry diseases and thus pose potential health risks to clients, customers and employees. That's why the professionals at Parkway Pest Services are always prepared to help via whatever means possible.
Here is our treatment process:
Initial inspections that are always available

Total interior and exterior treatments

Experience in your industry
Parkway Pest Services' staff members understand how pests work, and know how to get rid of them. Call, text, or email us today to find out how we can help you get rid of these pests with our commercial pest control services.
Benefits Of Professional Termite Control For Valhalla Homeowners
Mitigating potential termite activity around your Valhalla property begins with these easy steps:
Peace of mind: The fear of potential termite infestation weighs heavily on the mind of many homeowners. The thought of suddenly discovering extensive termite damage can be very unsettling. Using professional termite control services ensures that these fears are eliminated.

Knowing what to look for: Termites do their best work when nobody is looking. Subterranean termites can be tough to detect, and many businesses and homeowners only discover termites when they swarm, but the damage is done by then.

Knowing what to do: Once you find termites, they are a big problem. Removing active termites is vital, and the business or home needs treatments so that they don't return. Professional termite control can help you eliminate the immediate problem and ensure that you don't have to worry about termites returning.
Parkway Pest Services have been taking care of homeowners for decades by taking out termites, and we can do the same for you. Call us today to see how we can help you.
The Secret To Effective Mosquito Control In Valhalla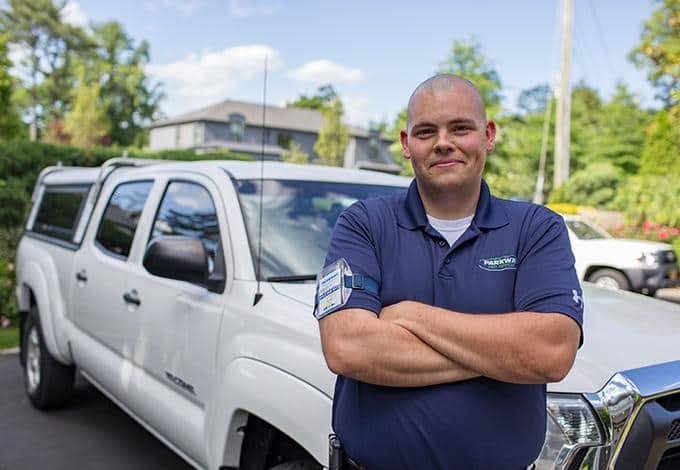 Rather than relying on dangerous over-the-counter chemicals or DIY attempts, control the mosquitoes around your property with tried-and-true techniques:
Decrease breeding opportunities: Mosquitoes love standing water. One quick method of controlling mosquitoes is to decrease artificial breeding areas. Ensure the outside of your property is free of containers or clutter that hold water.

Modify the environment: Natural areas that persistently hold water also serve mosquitoes well. Filling in low areas where possible and increasing water runoff/drainage can do wonders in reducing active mosquito populations.

Get professional help: Being surrounded by large bodies of water, Valhalla is persistently under siege by mosquitoes, and they aren't easy to control if you don't know what to do. Letting trained professionals handle the heavy lifting gives you peace of mind.
Parkway Pest Services has extensive experience dealing with these flying pests and can be a great ally in helping you get rid of mosquitoes around your property. Even better, we can keep mosquitoes from coming back. Submit an online contact form for an estimate.