Pest Control In Vista, NY
Vista, NY, in Westchester County, is home to many wonderful people and residential neighborhoods. As with any area, Vista is also home to a wide variety of common property-invading pests, such as ants, wasps, rodents, termites, and other insects. Parkway Pest Services stands as the area's most trusted and respected pest control provider. Our licensed pest technicians have the skills and equipment needed to keep Vista homes and businesses free of pests, year-round. Give us a call today to request a free quote.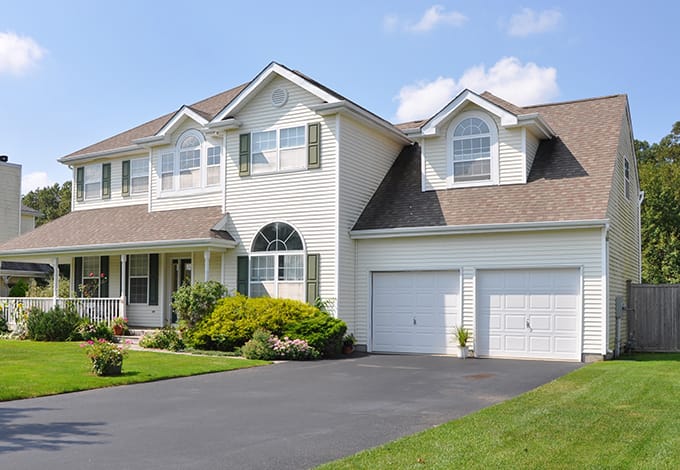 Home Pest Control In Vista, NY
Every family should feel safe from the damage, disease, and disturbances that pests cause. Parkway Pest Services provides effective home pest control options for Vista homeowners. As a family-owned and operated business, we understand the value of keeping your residential property protected from pests. We don't just eliminate pests, we identify the root of the problem to ensure no future pest activity occurs on your property. Because we understand that every home has unique needs, we offer two different residential pest control plans: PestGuard and PestGuard+. Both of these pest plans include 4 annual service visits, unlimited service calls, and coverage for over 30 common pests. To protect your Vista home from pests, reach out to Parkway Pest Services.
Commercial Pest Control In Vista, NY
At Parkway Pest Services, we understand that every business industry, and every facility within that industry, has specific pest control needs. When it comes to commercial pest control, there is no "one-size-fits-all" solution. Parkway Pest Services provides customizable pest control and treatment options to ensure all of your pest-management needs are met. Our certified pest technicians work with you to find the perfect pest control program to solve your pest problems while adhering to the regulations of your Vista business. Whether you own an office building, healthcare facility, retail store, or any other company, Parkway Pest Services has a commercial pest control plan for you. Avoid the stress and frustration that comes with pest infestations when you partner with the locally trusted pest experts here at Parkway Pest Services. If commercial pest control is what you need, we have you covered. Give us a call today for more information about what services are included in our commercial pest control programs.
Guide To Avoiding Ticks In Vista, NY
Finding a tick attached to your skin after doing lawn work or walking in the woods is not a pleasant experience. Tick bites aren't particularly painful, but they can be dangerous. For a pest that is so small, ticks are capable of causing life-long health issues. Ticks spread diseases such as ehrlichiosis, Lyme disease, babesiosis, and many others through their bites. The best way you can avoid contracting one of these diseases is by not being bitten in the first place. Follow a few of these tick-prevention tips to minimize your exposure to potential tick bites.
Avoid areas where ticks hang out. Ticks can't jump or fly, which means you have to physically brush past where they are hiding for them to bite you. Ticks like to hide in tall grass, wooded areas, thick brush, weeds, and leaf litter.

When hiking, stick to the middle of the trail and avoid sitting or walking on leaf litter.

Wear specific clothing, such as long-sleeves, lighter colors, and boots. Ticks can't bite you if all of your skin is covered. Light-colored clothing allows you to spot ticks more easily, And boots will cover more of your feet than tennis shoes or sandals.

Equip your pets with flea and tick collars. This will prevent your pets from bringing ticks back to your Vista property after going for walks.
The most impactful thing you can do to avoid ticks is to contact professional tick control. At Parkway Pest Services, we provide several different pest control options, including tick control and prevention services. Reach out to our licensed pest professionals today to learn more about our effective tick control options.
Keys To Identifying Bed Bug Infestations In Vista, NY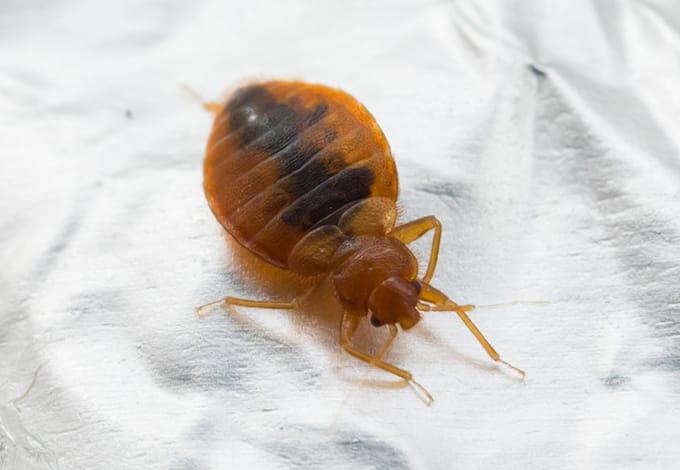 No one wants to have the misfortune of finding bed bugs in their Vista home or business. Bed bugs are small reddish-brown insects that feed primarily on human blood, and travel by hitchhiking on our clothes and belongings. This hitchhiking behavior is what makes bed bug infestations so difficult to prevent. There are a few precautions you can take while traveling, such as keeping your bags off the floor and checking your hotel room for bed bugs. But there are no true prevention measures that will ensure your Vista property never has bed bug problems. The key to avoiding a severe or prolonged bed bug infestation is identifying signs of bed bugs early. A few ways you can identify bed bug activity in your Vista home or business include watching out for:
Live bed bugs crawling around

Dead bed bugs in your carpets or mattress seams

Reddish-brown spots of excrement on fabrics

Bloodstains on sheets or other bedding

Tiny white bed bug eggs
Bed bugs are tricky pests that are capable of hiding in hard-to-reach spaces. Bed bugs may hide behind wallpaper, inside the seams of furniture, and under flooring. These flat, oval insects can squeeze into the smallest cracks, which makes identifying an infestation even more difficult. If you find bed bugs on your Vista property, turn to Parkway Pest Services. We offer advanced bed bug removal and treatment methods to ensure bed bugs are eliminated from your property. Contact us today for answers to your bed bug problems.