Pest Control In Washington
Washington, NY, is located in the central part of Dutchess County, which is part of the Hudson Valley. George Washington passed through during the American Revolution, which is how the town of Washington got its name. Washington offers an excellent public school system and a quieter life than living in the city. But just because you can escape the noise and the hustle of the town doesn't mean you can escape the pests that call our area home.
At Parkway Pest Services, we are experts in pest control in Washington and have served the Washington area for over 75 years. We offer high-quality pest control and home services at fair prices, emphasizing customer service.
Call us today to see what we can do for your home or business, and let us put our experience to work, keeping you protected from pests and the issues they can cause.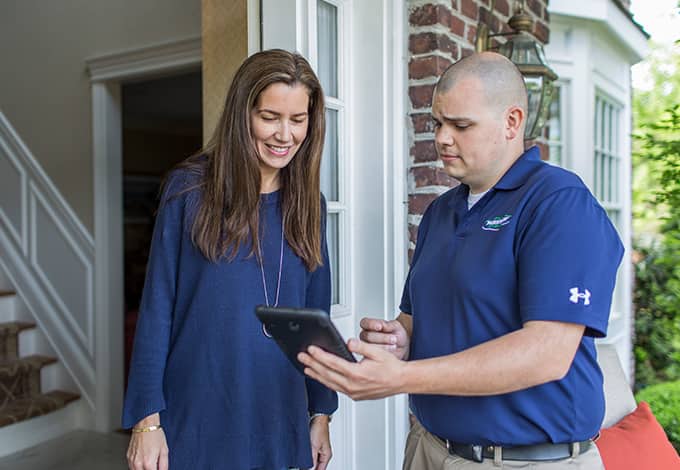 Residential Pest Control In Washington
Pests can pose significant problems for homeowners. They can destroy your home, make you uncomfortable, and threaten the health and safety of everyone inside. While keeping your Washington home protected from pests is critical to your quality of life, it doesn't have to take up too much of your time or cost you too much money.
At Parkway Pest Services, we offer residential pest control plans designed to cover your basic needs. All our residential pest control plans include the following:
Four treatment visits annually

Home inspection and pest identification

Treatment against 30+ common pests

Interior and exterior service

Unlimited service calls
We also offer an upgraded plan that includes termite control using Sentricon® to protect your home from wood-destroying insects.
Keeping your home and family safe from pests should be simple and hassle-free. That is precisely what we offer at Parkway Pest Services. Call us today to find out how to get started keeping your home protected.
Commercial Pest Control In Washington
Running a business is challenging enough on a day-to-day basis. You have so many moving parts to keep organized and so many things to worry about. The last thing you need is an unexpected problem like a pest infestation giving you one more problem to solve. Pests around your commercial property can drive away customers, ruin your reputation in the community, jeopardize health and safety, destroy inventory, and cost you money.
At Parkway Pest Services, we understand the issues pests can cause for your business. We also know that no two businesses are the same. That is why we customize our commercial pest control plans to meet your business's exact needs and meet your industry's standards.
We won't just treat the active infestations around your property. We will work with you to employ strategies and make environmental changes to keep these pests from returning. You can run your business without worrying about pests and the headaches they can cause.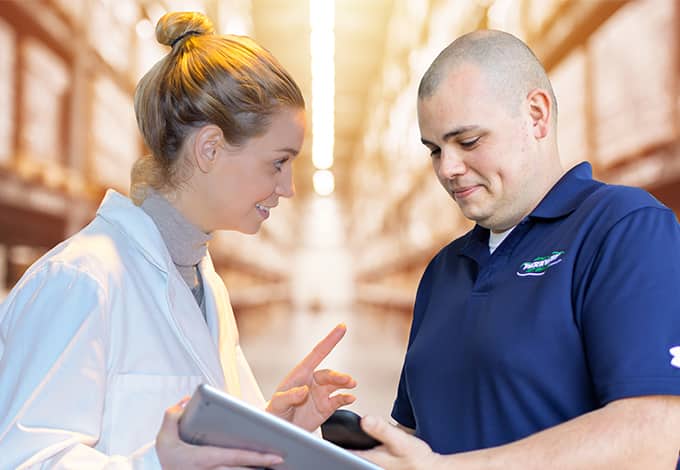 Why Do I Have Bed Bugs In My Washington Home?
When you think of bed bugs, the first place you think of is that dirty old motel on the side of a dark highway in the middle of nowhere. You probably also believe that if you keep your home clean, you won't have to worry about bed bugs.
Unfortunately, this isn't true. Bed bugs are known for their ability to travel long distances and are becoming a growing problem in residential communities across the country. They are easy to pick up and hard to get rid of. You can get them while traveling if you put bags or clothes on the floor of a hotel. You can transport them into your home on your pants or shoes after walking through an infestation at your office, school, the gym, or on public transportation. You can also introduce them to your home through second-hand furniture and clothes you didn't inspect properly.
Fortunately, if bed bugs sneak into your home, there is something you can do about it. Contact us immediately for professional bed bug control, and let our trained exterminators get rid of your problem and get you back to sleeping comfortably in no time.
The Most Effective Cockroach Control In Washington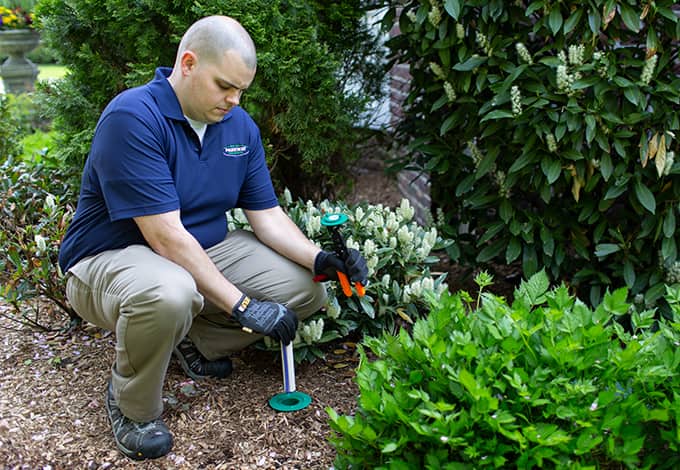 Cockroaches are the worst. Not only are they disgusting pests, but they can also be dangerous, spreading bacteria like E. coli and Salmonella and serving as a vector for parasitic worms and dangerous human pathogens. They can also trigger asthma attacks and allergic reactions.
There are some steps you can take to control cockroaches around your home. These steps include:
Eliminating possible entryways into your home using door sweeps, weatherstripping, and sealing cracks and crevices.

Limiting the amount of moisture and standing water around your property.

Cleaning up debris, clutter, and trash from your lawn.

Trim bushes and trees away from the exterior of your home.

Don't let dishes pile up in the sink.

Clean up spills and crumbs immediately.

Store food in airtight containers.
Making these changes around your home and working with us for professional cockroach control will keep your home free of roaches, so you won't ever have to worry about these disgusting pests and the diseases they can spread.
For pest control you can count on, contact Parkway Pest Solutions. This family-owned and operated company has over 75 years of pest control experience. Contact us today for a free quote and to schedule an appointment.