Pest Control Services For White Plains, New York
White Plains doesn't just boast a rich history; this great city, declared a sovereign state in 1776, has remained a pillar of this state and of our country. White Plains is the county seat of Westchester County, the gateway to Upstate New York, and a corporate and retail hub, but even with all of this history and strength, we are still vulnerable to the threat posed by pests.
Rodents, mosquitoes, termites, cockroaches, bed bugs, and many more roam the streets and by-ways in search of a small nook or cranny to exploit in order to gain access into our homes, businesses, and historical buildings. It is a good thing for that Parkway Pest Services is right here to rescue property owners from the pest problems they may face.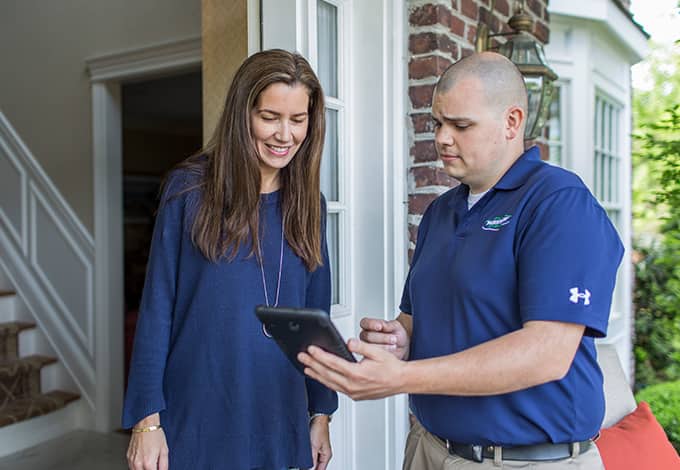 Home Pest Control In White Plains
One of the best ways to protect your home from the threat of insects and rodents is with the help of the professionals at Parkway Pest Services. Here at Parkway, we offer two levels of service for you to choose from, depending on your specific needs.
Parkway PestGuard – This affordable package offers protection against over 30 common household pests including cockroaches, carpenter ants, and rodents. It even covers fleas and ticks inside the home! Our certified technicians will visit your property 4 times per year to identify pest issues and perform interior and exterior treatments as needed. Plus we offer unlimited service calls if problems arise between visits.
Parkway PestGuard+ – This all inclusive package offers the same great services from Parkway PestGuard, but it also includes termite monitoring. Termite monitoring stations will be discreetly places around the exterior of your home to keep an eye out for these destructive pests and stop them in their tracks if they decide to show up.
No matter which plan you choose, you can rest assured that your home is being protected from common insects and pests year-round by certified professionals using state-of-the-art equipment and approved products and applications.
Don't trust the value of your home and the health of your family to anyone less than the best. Parkway Pest Services is the name for pest control services here in White Plains.
White Plains Termite Exterminating
One of the greatest dangers to the structural integrity of your White Plains home or business is the subterranean termite. This tiny reclusive pest is responsible for billions of dollars in damages each year across the United States; and, unfortunately, White Plains is not exempt from their fury. Each home and business owner should be aware of this threat and take the time to understand what termites look like and the signs they leave behind when they are near in order to catch these pests before any major damage is done.
Most often these pests go unnoticed until the damage to the structural and support beams in the building have been extensively compromised. Being able to identify termites before they attack is very important. One way is to be on the lookout for termite swarms. Once the termite colony is mature, it will send out swarmers (or reproductives) to search for a new location to start a new colony. These swarms often occur in spring or on warm summer days after a rain. Many people confuse these termite swarms with flying ants; a dangerous assumption to make! Truly, the sooner these pests are identified and treated, the better off you will be.
Here in White Plains we are fortunate to have one of the best in the pest control business working alongside us to combat termites. Parkway Pest Services has termite specialists that can quickly identify and eliminate termites from your home or business and offer solutions to keep these pests from coming back. But, why wait until termites have invaded. Parkway Pest can utilize termite monitoring services to keep these pests from invading in the first place. We are authorized operators of the Sentricon® Termite Colony Elimination System which offers the termites a bait that is poisonous to them, but it tastes so good that they can't resist it. They will carry this bait back to the nesting site and share it with the entire colony thus eliminating the colony. The best part is that this discreet monitoring system can be placed around your property without the need of digging or trenching.
If you discover termites in your White Plains home or business or if you want to avoid that unfortunate and costly experience altogether, give Parkway Pest a call. Termites will not stand a chance in your home or business when Parkway is on the job.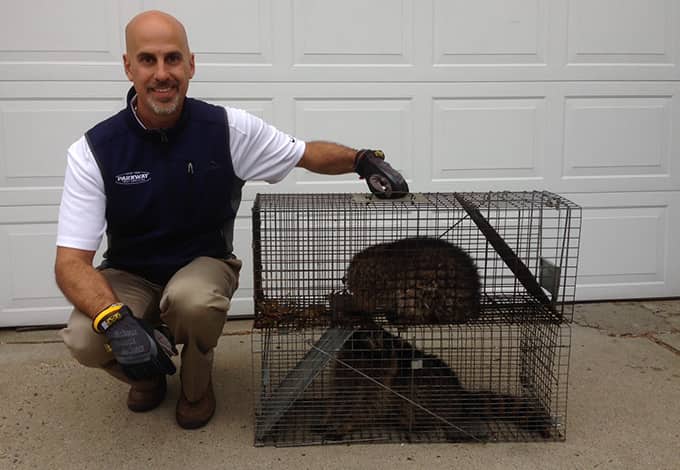 Wildlife Removal In White Plains, NY
As with any American city, White Plains has the never ending battle with wildlife encroaching on homes and businesses. Squirrels and raccoons have grown accustomed to the presence of human beings and have learned how to cohabitate with us. In fact, they have figured out that life can be a bit easier for them if they hide out in our homes and businesses and forage for food in our pantries, cupboards, and break rooms. Besides, it is a lot warmer for them when they hunker down in our attics, crawl spaces, or basements to ride out the long winter months. Quite convenient, actually! The only problem is that these creatures bring with them the risk of disease, contamination, and damage. Raccoons are known to be carriers of rabies which can be transmitted to humans, and squirrel droppings are famous for spreading Salmonella. Also, these creatures are often infested with parasites like ticks, fleas, and mites and can introduce them into your home along with the disease they carry. Nesting sites are dirty and the pathogens found in urine and feces can become airborne increasing the risk of infection.
Another common danger from squirrels in particular is the fact that they are rodents and, therefore, have the need to incessantly chew in order to keep their front teeth trimmed. They will chew on just about anything they can get their teeth into including the electrical wires inside your walls which increases the risk of fire greatly.
No matter how you look at it, wildlife needs to stay in the wild! Parkway Pest Services has trained professionals that have the equipment and experience to safely remove wildlife and their messes from your home or business. Don't take the risk of being attacked by a cornered or frightened wild animal on your property; let the pros who know take care of it for you.
Why Choose Parkway For Your White Plains Exterminating Needs?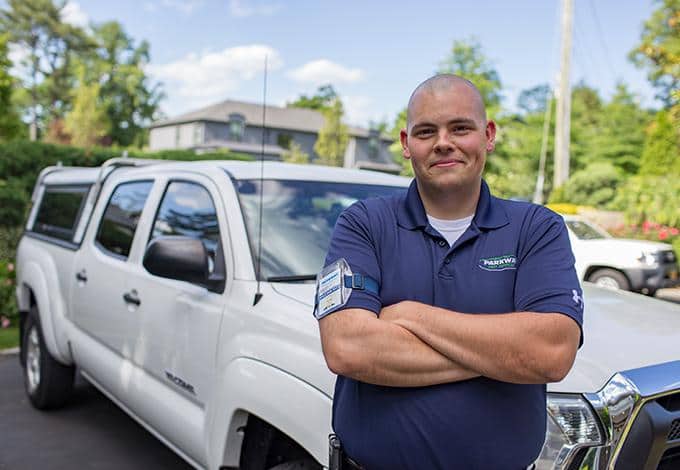 Parkway Pest Services is a family owned and operated pest control company that has been on the front lines of pest control since 1932. That is over 80 years of providing successful pest control solutions. We use the latest products and technologies and keep our staff trained in the proper laws and application procedures to ensure our customers' safety while removing unwanted pests effectively. We continually strive to provide excellence in pest control services while maintaining our high standards for integrity, courtesy, and professionalism. When you become a part of Parkway Pest, you are not just a customer, but you become part of the Parkway family.