Exterminators In Woodbury, NY
Once known as Woodbury Clove, the beautiful town of Woodbury, NY is located in the Southeastern part of Orange County. Along with Woodbury being home to great people, beautiful scenery, and appealing residential neighborhoods, Woodbury is home to one of the largest outlet malls in the entire world! Woodbury is a great place to live or visit, and to help keep your Woodbury home or business free of the many pests that also choose to call this town home, the professionals at Parkway Pest Services can provide effective, affordable, comprehensive pest control services. For over 80 years we have been protecting people and property from pests using the latest technology, and by providing top-notch customer service. Give us a call today and find out why so many New York residents choose Parkway Pest Services to handle their pest control needs.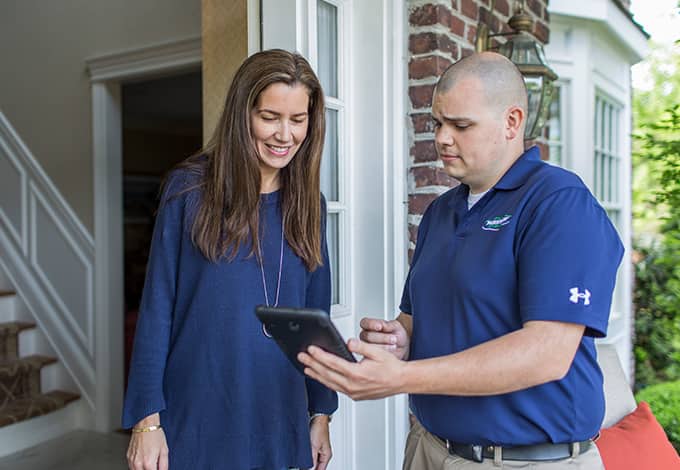 Home Pest Control In Woodbury, NY
Pests like insects and rodents are living all around us, but that doesn't mean they need to live with us. Parkway Pest Services understands that pests have no business being in your home, and we offer the year-round protection needed to make sure that you never again have unwanted furry, flying, or crawling house guests. Our highly trained professionals have the experience and modern technology needed to provide the complete elimination of pests and stop re-infestations from occurring. Parkway Pest Services offers two varying levels of year-round pest protection to help meet the unique needs of all of our residential customers and their Woodbury properties.
Our Parkway PestGuard program includes four annual visits providing both interior and exterior services, and pest identification services. This program covers over 30 common pests including carpenter ants, fleas, ticks, and yellow jackets located within two feet of the structure and unlimited service calls.

Our Parkway PestGuard+ program is our most comprehensive program; it includes everything that is in the PestGuard program, but has the added benefit of termite control.
Let our family owned and operated, local New York pest control experts eliminate your Woodbury home's pest problems for good. Our professionals don't just get rid of pests, they find the root of the infestation and put into place the measures needed to keep them from coming back!
Silverfish Prevention Tips for Woodbury, NY Residents
If you don't want silvery colored insects that move in a fish-like manner lurking in the corners of your home, you will want to implement the following prevention tips into your Woodbury home. Silverfish are moisture seeking pests that have the potential to damage personal items and contaminate food. Practicing the following around your home can help to stop them from choosing your home to live inside of:
Install fans inside of bathrooms and kitchens, place dehumidifiers inside of basements and other humid areas of your home.

Make sure that crawl spaces are properly ventilated.

Keep silverfish out by performing a detailed inspection of your exterior walls and seal any gaps, cracks, or holes that you may find.

Remove any excessive areas of shade (overgrown trees and vegetation) that are close to your home that can hold onto moisture and attract silverfish to your property.

Ensure that gutters are working properly to direct water away from the exterior of your home, helping to prevent water from pooling outside of your home and providing the moist environment that silverfish like.
To protect your Woodbury home from silverfish, call Parkway Pest Services to learn how our year-round pest control services can protect your home from silverfish and other common household pests.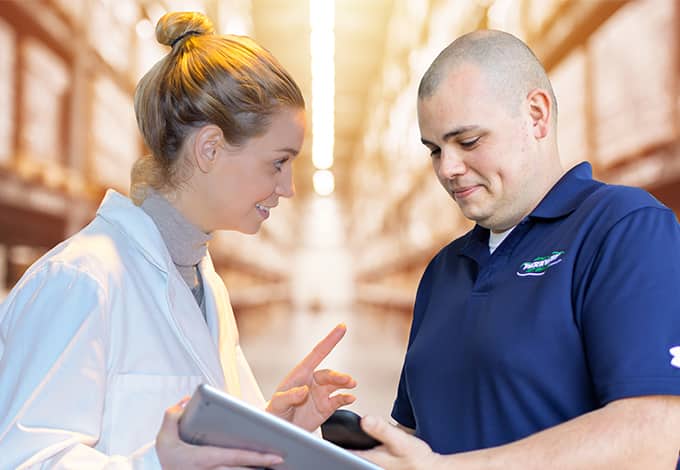 Commercial Pest Control Solutions for Woodbury, NY Businesses
Turn to Parkway Pest Services to meet your commercial pest control needs. We always offer our business customers pest control solutions that use limited amounts of insecticides through the use of Integrated Pest Management (IPM). IPM solutions include the implementation of increased sanitation practices, identification of entry sites, exclusion measures, and mechanical changes. Using IPM we can control pest problems while using only limited amounts of insecticides in targeted areas of your facility. In addition to the control of pests in and around your facility through the use of Integrated Pest Management, other benefits to choosing Parkway for your New York commercial property's pest control needs include:
No worry of indoor pollution

Treatments that are safe around your facility's high-tech equipment

No health worries for your employees or customers

Services that help you maximize safety and reduce liability
In addition to commercial pest control services, we offer the following services to our commercial customers: green pest control, LEED certification, bio-remediation, and rodent demolition. Get in touch with us today to see how we can meet all of your Woodbury business's commercial pest control needs!
Protect Your Woodbury, NY Property from Termites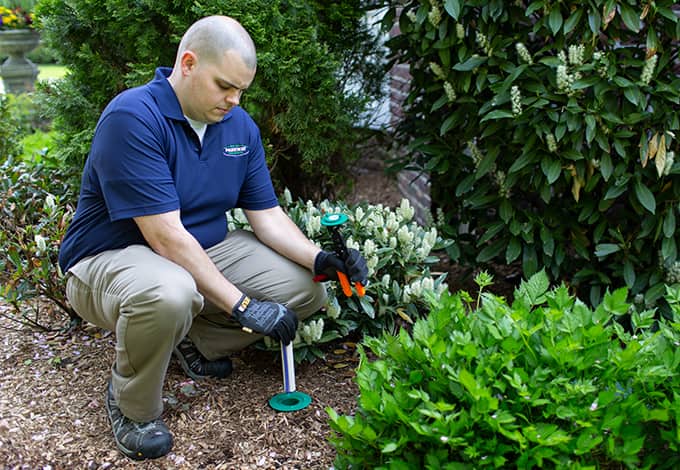 Termites can invade Woodbury properties any time of the day, any time of the year. Let the professionals at Parkway provide you with the continuous protection that is needed to stop your home and wallet from being damaged by these highly destructive wood-eating pests. The best way to prevent termite damages in your home is to put into place the prevention measures needed to stop them from gaining access to your home. To accomplish this task the professionals at Parkway highly recommend installing the Sentricon® System with Always Active™. This highly coveted system not only stops any current termite activity in its tracks, it eliminates the possibility of future termite activity happening within the walls of your Woodbury home. Don't wait until termites enter your home and begin damaging it to take action, call Parkway Pest Services today and learn more about Sentricon® with Always Active™.