Pest Control In Woodbury, NY
Known as a great place to live in New York, Woodbury is close to the city but has plenty of shops, parks, and restaurants to keep you entertained throughout the year. Even though it boasts a small population size, it is home to one of the world's largest outlet malls but still has a suburban feel.
But as attractive as it is to its residents, it also provides everything pests need to thrive. It is an excellent place for the dreaded bed bugs, which can cause painful rashes and sleep deprivation, and cockroaches, which can spread life-threatening pathogens, to reproduce.
If you are dealing with pests in Woodbury, Parkway Pest Services is dedicated to providing effective and reliable pest control in Woodbury to eliminate infestations and prevent them from returning. We go beyond getting rid of your current problem to ensure your home remains pest-free for good.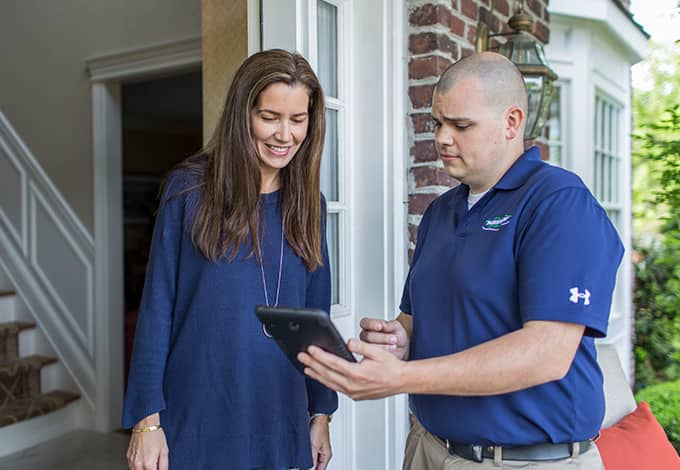 Residential Pest Control In Woodbury
The list of things that can go wrong once pests take over is never-ending. You might have to deal with the following:
Illnesses and allergies: Pests like rodents and cockroaches spread various pathogens as they multiply, and some of them can make you and your pets very ill.

Property damage: Between termites that digest the wood that makes up the structure of your home to rodents that chew through walls and furniture, property damage is a common problem.

Painful bites and stings: Mosquitoes, bed bugs, and other biting insects can turn a peaceful evening into a nightmare.
Contact us today to schedule an inspection and learn more about our plans and pricing. We cover over 40 pests local to Woodbury and have served the area for over 80 years. If you are struggling with an infestation and need residential pest control, we can help.
Commercial Pest Control In Woodbury
In addition to serving homeowners, we also offer commercial pest management services. Pest infestations can make or break a business, causing customers to leave and never return or at least causing property damage, even if it remains hidden behind walls.
Call us today, and one of our licensed technicians will inspect your business inside and outside to determine which pests are plaguing you and what you can do about it. From termites to mosquitoes and even birds, to name only a few, we have the expertise needed to eliminate pests in Woodbury and prevent them from returning.
What To Do About Bed Bugs In Your Woodbury Home
You could be extremely careful about avoiding bed bugs and still end up with them in your home. All it takes is an infested piece of furniture or a short stay at a hotel. If you are struggling with an infestation, here are a few things you can do:
Schedule a professional inspection: Bed bugs can be hard to spot, and you might be dealing with a different pest altogether. Our service team members are trained to recognize and treat bed bugs safely.

Wash all bedding thoroughly and dry them at high temperatures: Bed bugs can't survive sustained high temperatures. Heat treatments can be an effective way to exterminate them.

Vacuum your rugs and carpets often: Keeping floors clean can keep bed bugs at bay to a certain extent.

Wash and dry all clothes after a hotel stay: It is not uncommon to come back home with bed bugs in your suitcase. Be sure to clean everything in your bags thoroughly.
Call us today to learn more about our bed bug control options, including K-9 bed bug inspections, mattress and box spring encasements, conventional treatments, steam treatments, and year-round control plans and monitoring programs.
Everything Woodbury Residents Ought To Know About Cockroaches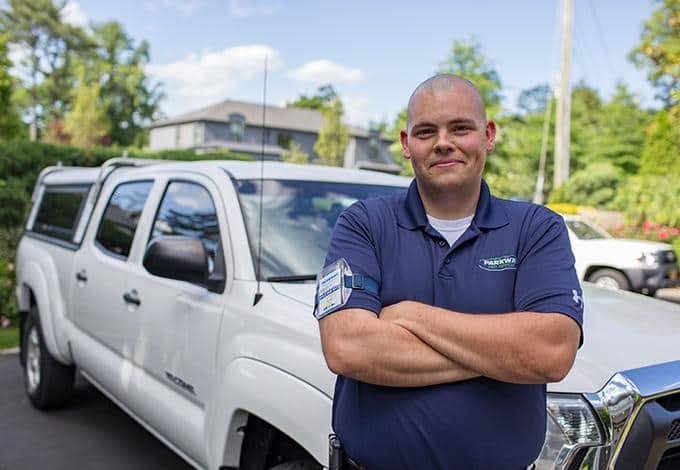 Cockroaches are unhygienic scavengers that spend ample time in areas with high amounts of harmful bacteria and pathogens. They then enter our homes and spread diseases, including in high-traffic areas like the kitchen, where they swiftly contaminate our food and surfaces and could make the entire household sick.
If cockroaches have taken over, you must exterminate them in specific ways to prevent a new infestation from establishing itself. When cockroaches die, they release a chemical that rapidly attracts new ones. They also reproduce very quickly and exponentially, and if the treatments used do not reach the entire colony, they are unlikely to make a difference.
If you want to get rid of these unwanted pests, you need professional cockroach control that is both safe and effective. With the help of our experienced team members at Parkway Pest Services, they can be a thing of the past relatively fast. Contact us today to get a free quote and schedule an initial inspection.
Don't spend more time letting your infestation grow larger and costlier to exterminate. Give us a call and find out how local pest control can help you make your home safe and sound throughout the year.