Pest Control In Woodsburgh, NY
Woodsburgh, NY, is an incorporated village within the town of Hampstead. With nearly a thousand residents, this neighborhood is increasing pest activity, causing Nassau County pest control needs to grow. At Parkway Pest Services, we keep Woodsburgh homes and businesses secure from any pest invader. Read on to learn about our residential and commercial pest control services!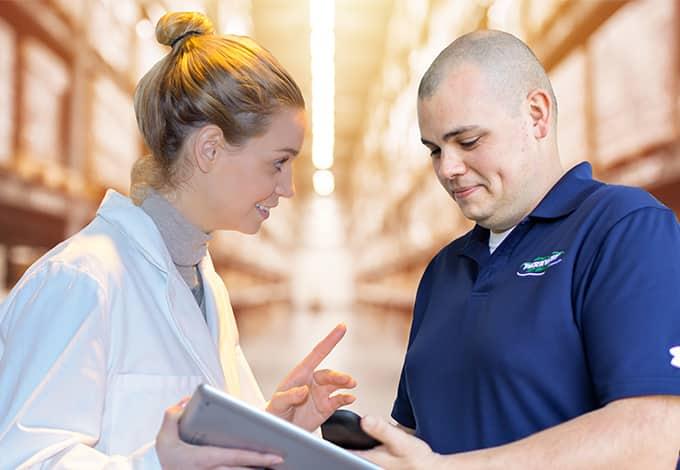 Residential Pest Control In Woodsburgh
Our residential pest control options include a wide variety of programs, which are all uniquely designed to fit your specific needs. We believe that no two infestations are the same, and our friendly, professional technicians are the ones you can count on in your time of need. No matter what type of infestation you're dealing with, our technicians always:
Provide prompt, reliable service.

Complete a thorough inspection of your home and yard.

Execute a customized treatment plan to attack the source of your problems.
Our goal is never to treat the visible symptoms of an infestation. Our residential pest control mission is to eliminate the causes of the infestation. No matter what type of pest has found its way inside your home, Parkway Pest Services has the experiences and tools you need to protect your home. Let us help your home stay pest-free. Give us a call today!
Commercial Pest Control In Woodsburgh
When it comes to keeping your business secure, you can never be too careful. Securing top-quality commercial pest control services should be on the top of your to-do list as a business owner. At Parkway Pest Services, we provide the most complete, superior commercial pest control services in all of Nassau County. Below are some reasons why you can trust the pros at Parkway Pest Services in your time of need:
We are registered, licensed, and certified in New York in Ornamental and Turf, Structural Pest Control, Termites, Food Processing, Public Health, and Nuisance Wildlife.

We have two board-certified entomologists and two associate-certified entomologists on staff.

All of our technicians are certified by the state's EPA or DEC.
Pests in your establishment can quickly turn your life into a public relations nightmare, negatively impact your revenue, and harm your employees and patrons. Don't let pests throw a wrench in your operations. Contact Parkway Pest Services for immediate assistance today!
Why Woodsburgh Homes Could Still Be At Risk for Termites
Termites are incredibly dangerous pests, although they're one of the few that don't directly harm humans. Despite this, they are still capable of compromising the structural integrity of your home, no matter what time of the year it is. Here are some signs of termites to keep an eye out for:
Stuck windows and doors: If you suddenly find yourself struggling to open or close windows and doors around your home, this could be one of the critical signs of termites.

Droppings: As termites chew through wood, they will create pinpoint holes in your drywall and wooden boards to kick out their excrement, meaning you will find their droppings around your house. They resemble pepper kernels.

Squeaky floorboards: Most of us have floorboards that creak when we walk across them. However, if you notice that they seem excessively squeaky, this could indicate that you have a termite infestation.
At Parkway Pest Services, we provide thorough termite inspections and superior treatments should termites be found in your home. The thing about termites is that they wreak their havoc in silence, and you may not realize they're there until it's too late. If you are worried about your home, schedule a termite inspection with us today!.
Why Are There Fleas In My Woodsburgh Home?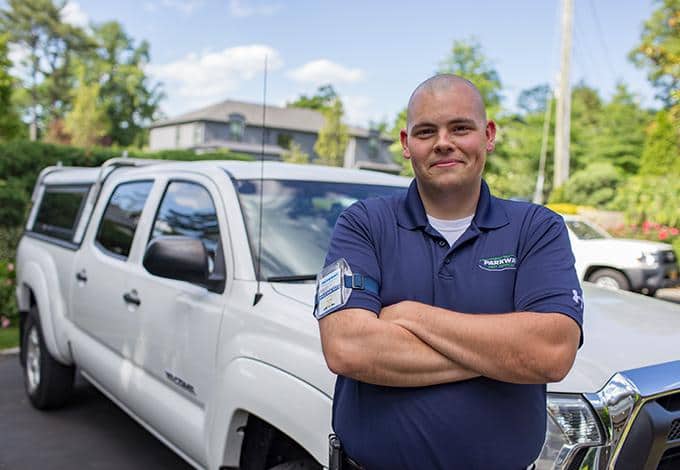 Unfortunately, a flea infestation is very easy to develop, although it could have come from various sources. Below are the most common ways fleas get into Woodsburgh homes:
Using public transportation: It is straightforward to be exposed to fleas by using public transport. You can pick them up and unknowingly bring them into your home.

Buying used furniture: We all love a good deal, but buying used furniture could mean that you are bringing in flea-infested things. Be very cautious if you find yourself eyeing a used piece of furniture.

Bringing inside your pets: It is crucial to seek veterinary care and assistance when you have pets, as they can help set you up with the most effective flea prevention. Unfortunately, pets are notorious for picking up fleas and bringing them home.
In conjunction with your veterinarian, Parkway Pest Services can help prevent you from ever having a flea infestation in your home. Contact us today for help securing your Woodsburgh home.