Pest Control In Yorktown Heights, NY
There are so many amazing places to tuck yourself away here in Yorktown Heights. From amazing water spots to great local restaurants, it is hard not to fall in love with our area! But one of the only things that can make life in Yorktown Heights difficult is pests. There are many local creatures that cause home and business owners trouble. Some of these creatures are just annoying. Others are dangerous and destructive. If you are tired of finding tiny (and some that are not so tiny) pest invaders on your property, let us share some options to address the problems you are facing. Here is everything you need to know about residential and commercial pest control in Yorktown Heights and some quick information about a few of the pests in our area. Contact our team at Parkway Pest Services if you would like to hear from our team about our advanced options. We will walk you through our pest control offerings and find what you need to stop invaders from causing trouble on your property.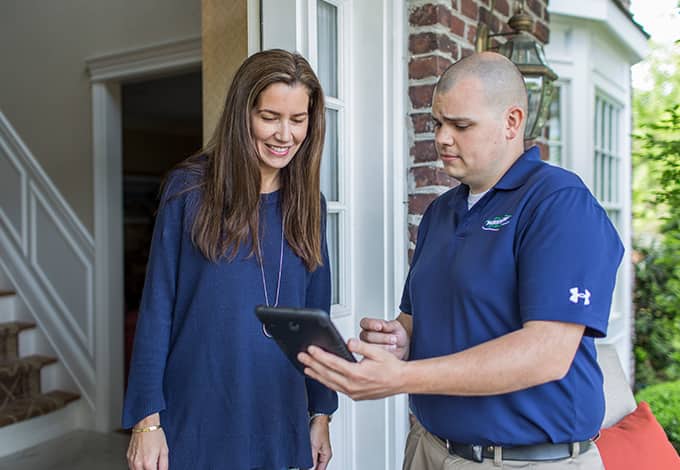 Residential Pest Control In Yorktown Heights
Having your own home is great. Having your own home but having pest problems all the time is not so great. As you probably know, invasive species make for uncomfortable moments. Whether you are dealing with a few ants indoors, termites inside your walls, or any other pest problem, we are here to help. Our residential pest control offerings are designed to meet your individual needs. Let us start with a quick inspection of your property and home. This will let us identify what pest problems you are dealing with. Then we can work out some fast solutions to address existing infestations and put in place strategies to prevent future invasions. Trust us when we tell you that a life without pests is a great benefit to your health and sanity. The only question is, are you ready to trust us with your pest control care? Contact our team at Parkway Pest Services today to learn more about our residential options and see for yourself how we take care of pest problems for Yorktown Heights homeowners.
How Did Bed Bugs Get Into My Yorktown Heights Home?
All pests are a problem when they invade homes here in Yorktown Heights. Bed bugs, however, are especially troublesome. This is because of the way they bite people at night. If you have ever wondered how these pests get into homes, we have your answer. Unlike other insects that might crawl or fly into your home, bed bugs use items to invade. More specifically, they climb onto items that people carry and use them like Trojan horses to get indoors. You might pick up some of these pests while out and about but you are most likely to encounter them while traveling. Stay safe by looking for signs of bed bugs like blood stains, fecal droppings, and shed skins while settling into hotel rooms or buying used items like clothing or furniture. If you are dealing with an active infestation inside your home, call our team. We have everything you need to stop these pests before they ruin too much of your sleep.
Commercial Pest Control In Yorktown Heights
A commercial property is a valuable thing. In most cases, where you start your business matters. What matters even more is that your business building is equipped to serve your needs. One thing that you cannot ignore is the need for pest control. Common pests that invade properties here in Yorktown Heights have the ability to cause serious issues for business owners. They will, if given the chance, threaten your property, customers, employees, and perhaps most importantly, your reputation. Keeping this in mind, there are options to stop invasive creatures from causing you trouble. Our commercial pest control is designed to identify pest pressures on your property, use advanced treatments to cull existing threats, and put in place strategies to prevent future infestations. All you need to do is start a conversation with our team. Call now to learn more and get your Yorktown Heights business everything it needs to combat pests.
Effective Ways To Protect Your Yorktown Heights Property From Termites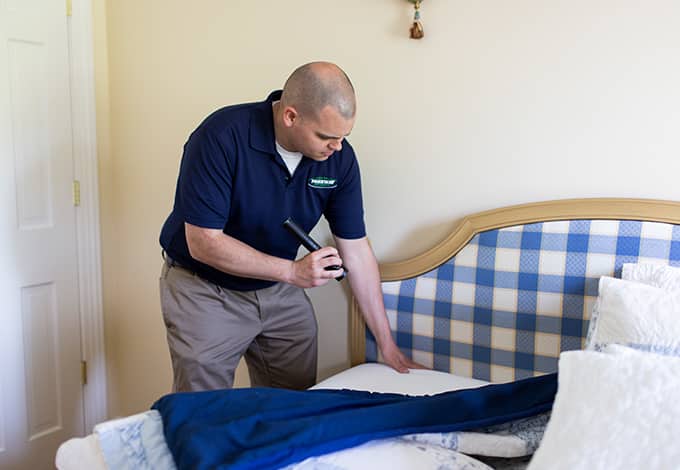 Termites will chew through your home or business building's structural wood if given the chance. What makes this worse is that these pests do this silently. We highly recommend having your property inspected for an active infestation before you even consider your options for termite control. If there is an active problem, we will let you know and walk you through your next steps for complete control. If these pests are not around, this doesn't mean they won't invade in the future. To stop termites from getting into your home year-round, we have advanced prevention treatments. Call Parkway Pest Services now to learn more about our termite identification, control, and prevention options and find what you need to stop these pests here in Yorktown Heights. We are happy to help!