Quality Pest Control In Armonk, NY
Resting right along the border between New York and Connecticut, the hamlet of Armonk is one of the most sought-after places to live in the area. This quaint suburb provides residents with excellent public schools, a lush backdrop, many walking trails, and lots of exciting restaurants and bars. Given Armonk's close proximity to Manhattan via Metro-North, many people who commute come to live up this way. But life in Armonk isn't always as idyllic as it might seem, with pests threatening daily life.
At Parkway Pest Services, we work to combine our seven decades of experience along with the latest technology in order to bring Westchester County pest control that lasts. Our methods are guided by Integrated Pest Management and are all administered by our board-certified entomologist, so you can rest assured that you'll always receive the highest standard of care. To learn more about the services that we provide, contact us today.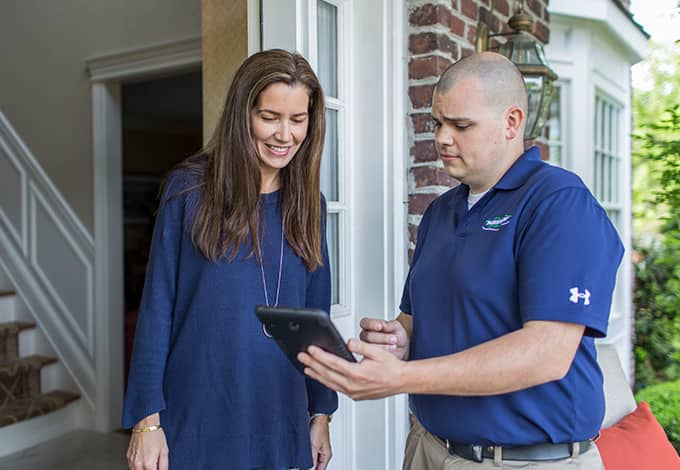 Residential Pest Control In Armonk

Your home is your happy place, but when pests start popping up, things can get stressful. At Parkway Pest Services, we provide local homeowners with the highest quality of residential pest control around. All of our treatments are informed by Integrated Pest Management and determined by our board-certified entomologist. This means that they'll be safe for people, pets, and the environment, while also working overtime to eliminate pest problems.
Our Annual Pest Control Program provides homeowners with four visits that involve interior and exterior treatments for over 30 common area pests. Because we stand by our work, we provide unlimited service calls if pests arise between these visits. In addition to our general pest control plans, we provide homeowners with mosquito, termite, and wildlife control, as well as radon testing and power washing. To learn more about the services we offer, contact ​​Parkway Pest Services today.
Commercial Pest Control In Armonk

When it comes to protecting your business and the community from pests, don't take chances. At Parkway Pest Services we have been bringing local businesses the highest quality commercial pest control for more than 75 years. For today's customers, they benefit from our vast experience along with the latest technology and best practices. Because we utilize Integrated Pest Management, all of our customers receive their own customized pest control program that addresses pests, both present and future. And with our pest-free guarantee, you'll never have to worry about interrupted operations again. For more information on the benefits of our services, contact us today.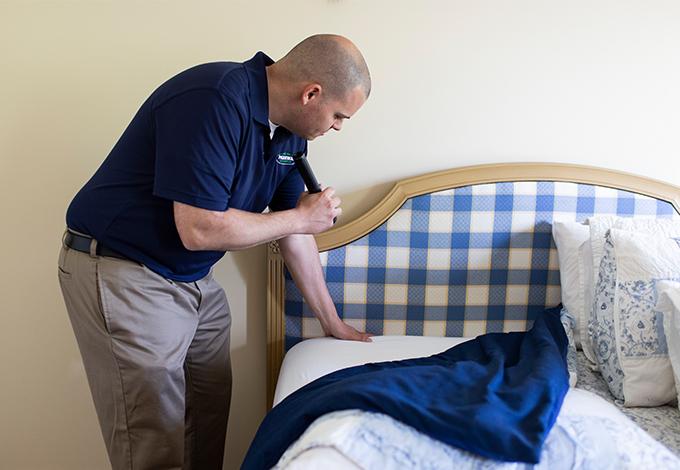 Guide To Bed Bug Detection In Armonk

Bed bugs can be frequent invaders for Armonk homes; however, because they're mostly active at night, when humans are at their warmest, bed bugs rarely get spotted. That said, if any of the following signs arise, there might be a bed bug infestation:
An unfamiliar musty odor

Eggs, eggshells, and nymphs

Byproducts like shed body parts and pepper flake-shaped fecal matter

The presence of bed bugs

Red-colored stains on bed linens

Waking covered in lots of itchy red bumps
Bed bug problems are usually much larger than they appear and because they only require one meal a week, they have very little reason to ever leave once they've found a steady host. At Parkway Pest Services, we provide bed bug removal that homeowners can trust. We turn to K9 inspections, heat and traditional treatments, mattress encasements, and year-round maintenance in order to ensure bed bug-free homes. To learn more about these services, contact us today.
Why Homes In Armonk Need Professional Termite Protection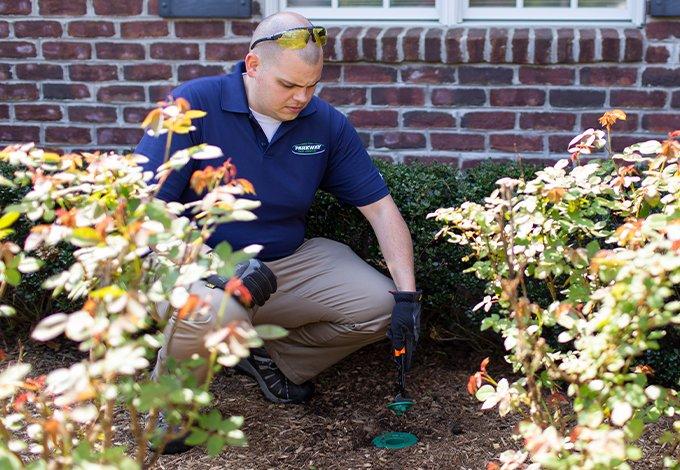 Almost every year, homes across the county fall victim to termite damage, all of which could have been avoided or handled with more consideration. These damages total five billion dollars and impact 600,000 homes. Many times homeowners try DIY methods, but they are costly, hard to use, unfruitful, and don't come with a guarantee of efficacy. Working with a professional for termite control benefits Armonk homeowners in several ways. To start, termite control from a team like Parkway Pest Services can help prevent these types of issues from occurring in the first place. We provide routine property inspections for homeowners who have yet to encounter termite damage and offer tips for how they can improve their landscaping and other factors. We also offer inspections for home buyers and real estate agents so that everyone is aware of the status of a property.

When it comes to dealing with termites, the services that we provide are the best in the industry. We utilize the Sentricon® Termite Colony Elimination System, Recruit® AG Flexpack™ Bait Eliminates Termite Colonies, and liquid treatment options, which tackle termites from all angles. To learn more about our termite control offerings, contact us today.