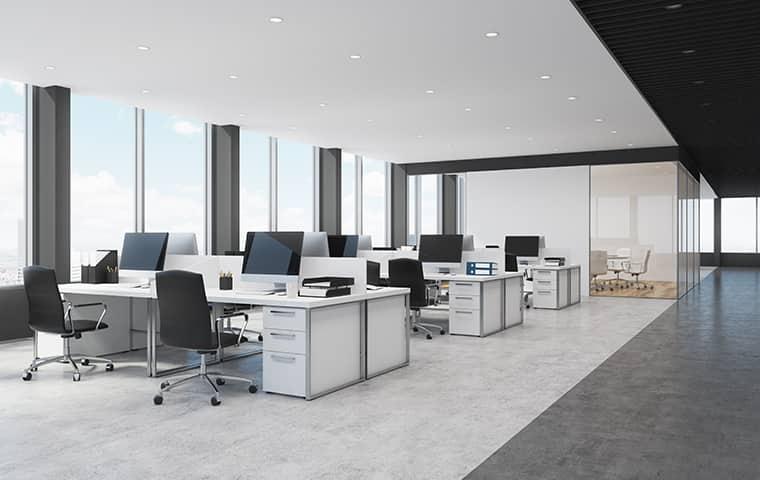 People are so busy, and the fall season just flew by. Now that Thanksgiving is behind us, and the pumpkin pie has been finished, it's time to get busy making lists, checking them twice and to head out to fight the crowds to shop for loved ones. Maybe it's a cheese, cracker and sausage gift basket for Uncle Al or some beautiful handcrafted earrings for Aunt Sue, and we won't want to forget the toys for the kids. Sometimes a gift card is appropriate for the people that are really hard to shop for.
Businesses need to be at the top of their game for the multitude of shoppers during this season. Making sure their shelves and displays are well stocked and have plenty of staff on hand to make customers happy. They will be busy with walkways that need to be shoveled or salted and keeping floors dry after snowy, wet shoes and boots come through the doors. Customers safety and happiness are so important, but one thing that frequently gets put on the back burner is - pest control in your commercial building. It is extremely important and pertains to all businesses including stores and restaurants.
Damage from pests like mice, rats, and roaches in a business can cause a tremendous financial burden. A business's reputation is at stake as well, and a pest infestation can decrease sales or make customers sick. In order to avoid this problem, businesses need to be proactive. Maintaining a pest-free environment can be as easy as giving Parkway Pest Services a call, text or click. Serving Long Island and Westchester as well as Fairfield County, CT, our commercial pest control professionals will assess your facility and property and implement measures that are designed to eliminate insects and rodents.
We are Green Shield Certified by the IPM Institute of North America and have been in business for over 80 years. Regardless of your industry, we are ready to customize a pest management program that addresses your company's pest pressures while remaining sensitive to your facility and the environment. Contact us today to discuss your company's pest control needs!