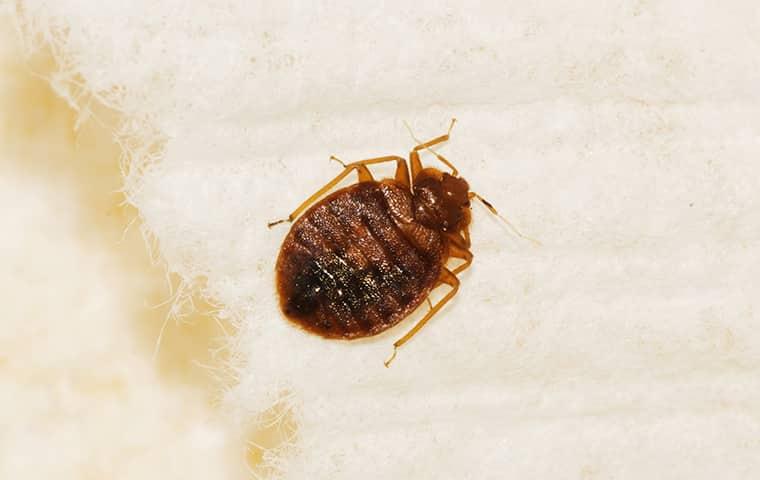 The holiday season can be one of the most stressful times of the entire year, especially when you are far away from your family and are planning on traveling to spend a few magical days with them. Unfortunately, there is no magic way to get there. Planes, trains, and busses are going non-stop and at full capacity over the holidays trying to make sure that everyone gets where they need to when they need to. When you are headed out to be with family and friends the last thing that you need to add to your stress this season is bed bugs.
As people travel more, the incidents of bed bug infestation increases; and you never know when or where you are going to run into them. The hotel, your aunt's spare room, or even the seat on the airplane could be harboring these tiny apple seed sized pests who would love nothing more than to go home with you. While you are running through a crowded airport to make your connecting flight, bed bugs probably aren't going to be on your mind BUT they should be soon after. Check your seat for signs of these biting insects and when you arrive at your hotel, be sure to inspect your room to make sure that you will not be returning home with this particular Christmas gift.
Whether you're at a hotel or a relative's home, take a look around the bed, especially near the headboard. You will want to check under the mattress for tiny bug bodies, feces, or dark spots that could be blood from a previous sleeper. If you do not see anything there, make sure you check all of the cracks and crevices of any soft spots in the room such as arm chairs or cushions. You might find it useful to carry a small flashlight so that you can inspect the area thoroughly. As a courtesy, you should also inspect your suitcase and your person for these bugs before you enter your loved ones home.
You can help protect yourself when the holiday is over and you return home. First, wash all of your clothing in hot water to kill any bed bugs that might be hiding. Then, vacuum any suitcases or bags that you brought home with you taking care to get the corners and around the zippers. Wash or dry clean any coats that you took and thoroughly inspect any items that you brought home from under the tree as well.
Even after all that, it is possible for one of these sneaky bugs to have traveled home with you. Before long you could have a full-blown infestation. It is virtually impossible to control a bed bug infestation on your own. Save yourself a lot of heartache by giving Parkway Pest Services a call for bed bug control on Long Island. In addition to effective bed bug treatments, we also offer fast and accurate K-9 bed bug inspections.
Don't let bed bugs spoil your holiday memories, stay alert wherever or however you travel. And don't forget to contact Parkway Pest Services if you're worried about bed bugs in Manhasset, Great Neck or another community in our New York service area!