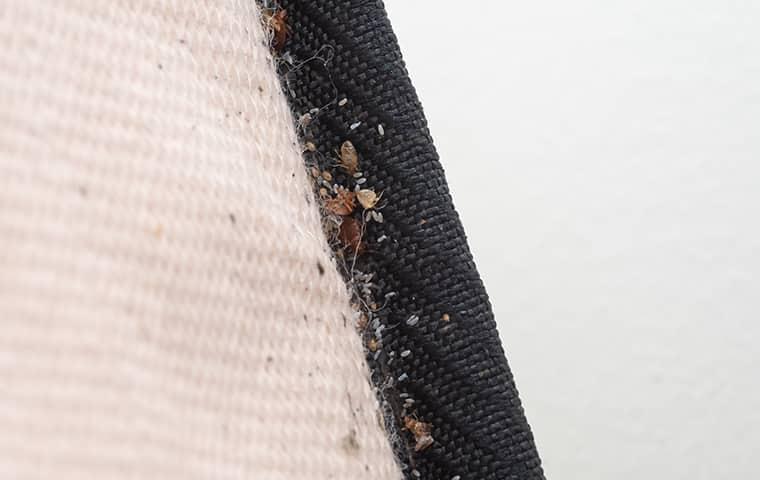 The one thing that New Yorkers have to look forward to after a long, cold winter is a much needed spring break. Whether it's a break from school, work, or both, there's nothing like the refreshment of a vacation. Not to ruin all the fun, but the Long Island pest control professionals wanted to remind you that traveling this spring means an increased chance of encountering bed bugs. That's right, these blood sucking critters are still around, and still a big problem for travelers across the country including those of us right here in New York.
So, what can you do to prevent bed bugs from ruining your spring break? Well it all starts before you actually leave. Make sure that before you pack your shorts and sunscreen, you purchase some large bags like the Ziploc XL bags. This way you can seal up your clothing to ensure that bed bugs are not able to get in and hide out. Also, toss a flashlight into your suitcase because this will come in handy when you are inspecting your hotel room for bed bugs.
Bed bugs are nighttime feeders meaning they stay well hidden during the day and then come out at night for a blood meal. So when you get to your hotel, don't expect that bed bugs will be easy to find if they are in fact there. It is usually only in severe infestations that you will see live bugs out and about. That is why we recommend inspecting the room for the other signs of an infestation which include:
Small dark spots on the sheets or mattress. Blood spots are left behind after they feed on human blood. Also, you may find dark spots which are their fecal matter.

Light colored skin encasements. As bed bugs get blood meals and grow into adults, they shed their skins.

Itchy red bumps on the skin. Also known as bed bug bites! Not everyone reacts to bed bug bites but this is a good indication that bed bugs are present.

Of course, any live bed bugs themselves.
If you do believe that bed bugs have found their way into your NY home after spring break, then please contact us at Parkway Pest Services. We have chosen bed bugs as the pest of the month as we suspect a lot of people to be traveling for spring break. Our Long Island bed bug control experts are prepared to take care of even the worst of bed bug infestations on Long Island, throughout the Five Boroughs, Westchester County, and our entire service area. Contact us to learn more about our K9 Bed Bug Inspections as well as our effective bed bug treatments.