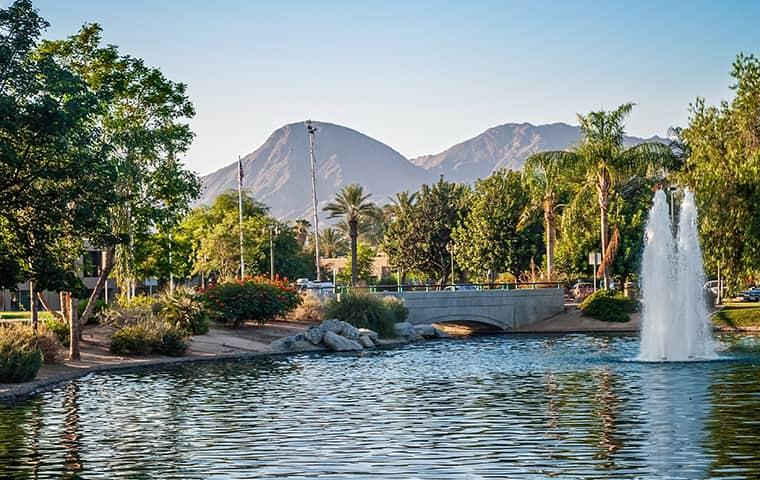 It has been a long and cold winter on the East Coast, time to beat the chill at the Associated Conference in Palm Springs, CA.
Since 1970, Parkway Pest Services has been a member of a prestigious national group of pest control professionals called Associated Pest Control Services, Inc. The members of this prestigious group are all family owned and operated and are among the finest regional pest management firms in the world. Parkway is the only Long Island pest control company that is a member of Associated and on February 4th, we have been invited to the semi-annual conference for this esteemed association.
Members of Associated are highly respected within our communities because we protect health and property; we are also highly respected in the pest control industry, as is evident by the dedication and respect we receive from our peers. Members of Associated deliver the best Integrated Pest Management services with a local and caring service level that home and business owners have come to expect from our family run companies.
We are excited to be attending this conference as a trip to Palm Springs is just what the doctor ordered for this long and cold winter on the East Coast. But don't be fooled, we won't be spending our days by the pool. At the conference, members of Associated exchange ideas, problems and technologies, allowing us to share pest control solutions with other highly respected pest control companies with which we are not in direct competition. This allows our pest control members to help their peers, while receiving all the benefits Associated can provide. At the conference, entomologists, industrial companies and government agencies offer seminars and programs all to help our companies grow.
At Parkway, we've been offering exceptional pest control services in Long Island, Five Boroughs, Westchester and Connecticut since 1932. It is our mission to provide excellence in pest control service by utilizing the latest technology and education available in the pest control industry.