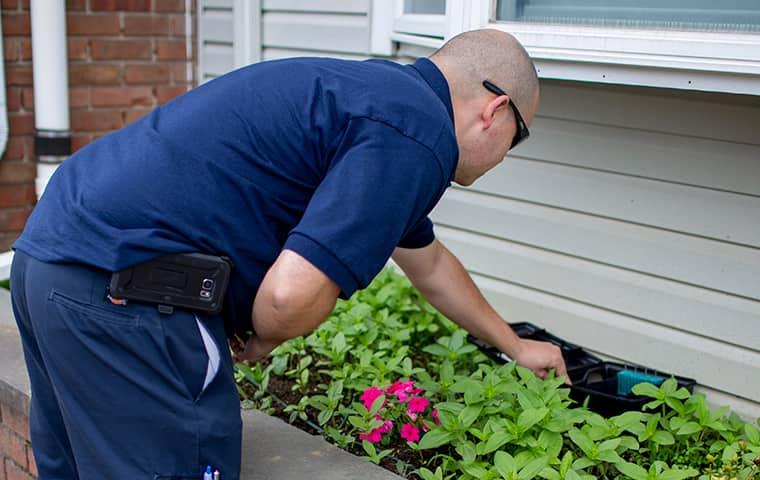 Fall is almost here, which means pumpkin-everything reappears in stores, the leaves begin to change and the cooler weather starts to arrive, especially at night. This also means it's time once again to keep any eye out for those obnoxious house invaders: mice. The Long Island exterminators at Parkway have already been getting phone calls about mouse droppings being found inside basements, attics and garages, which means that fall is truly on its way!
Preventing rodents can be a challenge; you must first know what environments are attracting these pests to your home and then eliminate these attractants. By following these rodent prevention tips you can help reduce your chance of playing host to hungry and cold mice and rats this winter.
Fill in any holes or gaps in your property's exterior. Check screens for rips and tears, caulk up any openings around areas where utility cables and pipes come into the home and install hardwire mesh behind dryer vents. You must keep in mind that mice can enter a hole the size of a dime and rats can get in through a hole the size of a quarter; removing all possible entry points can help reduce your risk of harboring rodents this fall.

Remove the rodent's food sources. This means cleaning your kitchen to remove any crumbs and spills (paying close attention to areas behind and underneath appliances) and never leaving food out on your counters. Put food that comes in soft packaging (flour, sugar, etc) in heavy duty plastic containers with tight fitting lids and make sure you regularly empty your indoor garbage can.

Remove areas where rodents can build nests. They will use paper, cardboard, insulation and even clothing to help create a comfortable nest for their growing family, but they prefer an area that is undisturbed. If you have cardboard storage boxes in your basement or attic, change these for heavy duty plastic bins with tight fitting lids. Reduce areas of clutter around your home to limit the places where rodents can stay undisturbed.

Don't let your outside environment attract rodents inside. Trim shrubs and tree branches back away from your home and store wood piles a ways from the exterior of your structure.
Following these tips can help prevent an influx of mice and other rodents inside your Long Island home this winter. But sometimes, despite our very best efforts, these clever little pests still find a way into your home and into your food sources. The best thing to do at this point is to contact the pros at Parkway Pest Services. We can help locate the nest and then eliminate the rodents that have made your home their own.
Most people find that when they have a problem with rodents one year, the problem reappears every year after that. Well, this isn't true for the folks that have chosen the Westchester County pest control experts at Parkway to provide year round pest control services for their home! Our ongoing pest control programs can help get rid of any mouse infestation that is currently present and prevent a problem from happening in the future. If you are looking for quality pest control, Long Island natives recommend Parkway Pest Services. We've been in business since 1932 and have a great deal of experience eliminating all kinds of pests from many different structures. Contact us today to schedule your first inspection and you'll see why so many people choose the pest control services provided by Parkway Pest Services in Long Island.