If you've started finding bed bug bites scattered across your skin each morning, you understand the stress and frustration that these tiny pests can bring. In this article, we'll explain the problems bed bug cause and ways to prevent these insects from getting into your home in the first place.
For quick and effective pest control in Westchester that you can depend on year-round, don't hesitate to turn to Parkway Pest Services. We're ready to defend your property from the wide range of pests living throughout our area.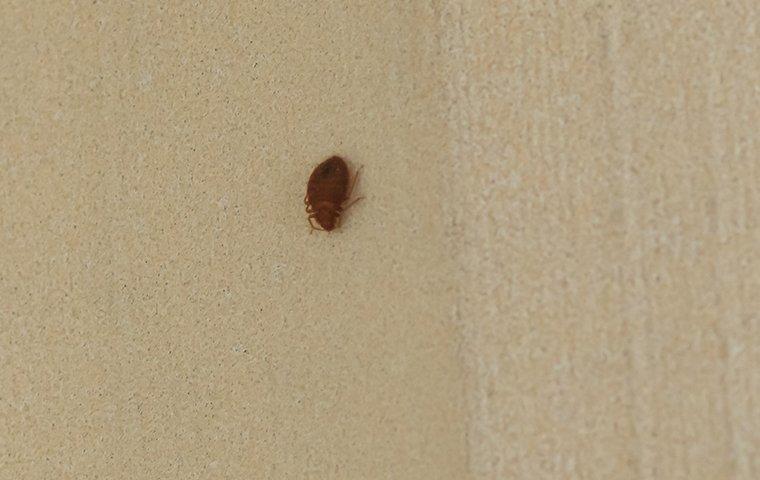 Can One Bed Bug Cause An Entire Infestation?
Many people wonder if a single bed bug in their home could lead to a full-blown infestation. Like most pest infestations, don't bed bugs require at least two insects to start reproducing? Unfortunately, it only takes one mated female bed bug (which happens to be the most common type of bed bug to be brought into homes) to start laying eggs and create a large bed bug infestation on your property.
Bed bugs in Westchester take about 37 days to reach maturity after hatching from their eggs, meaning one bed bug could turn into several more in just over a month. Although bed bugs don't reproduce as quickly as some other insects, these pests tend to go unnoticed while their infestation grows due to their ability to hide away from your sight.
The best way to identify and remove bed bugs from your Westchester home is with professional bed bug control services from Parkway Pest Services. Get in touch with us today to find out more about all the excellent pest control solutions we have to offer.
Are Bed Bugs In My House Harmful To My Health?
One of the first concerns people have when bed bugs invade their home is whether or not these small pests are a health threat. Although bed bugs don't commonly spread diseases to humans, they can cause several other problems when they infest your property. Bed bug infestations may lead to increased stress, a lack of sleep, and even anemia in some cases.
The best way to get rid of bed bugs is with professional bed bug removal services from our licensed technicians at Parkway Pest Services. Let us take care of your bed bug problems so you don't have to.
Five Bed Bug Prevention Tips
Bed bugs are notoriously difficult to get rid of once they get into your home, which is why it's helpful to implement a few prevention measures. Avoid bringing bed bugs to your home with these bed bug prevention tips:
Avoid putting down your luggage and belongings on the floors of public places.
Always inspect your hotel room for signs of bed bugs before staying the night.
Wash your clothing and bags on the highest heat setting when returning from a trip.
Inspect used furniture items before bringing them into your house.
Vacuum regularly to pick up any stray bed bugs that manage to get into your home.
Bed bugs might find their way to your property, even when you try your best to avoid bringing them into your home. Take your property back from bed bugs and other pests by partnering with Parkway Pest Services for all your pest management needs.
What To Do About Bed Bugs In Your Home
No one wants to discover bed bugs in their Westchester home. However, you should have a plan in place for what you should do if you find bed bugs on your property.
When you partner with our experienced technicians here at Parkway Pest Services, you can rest assured that your bed bug problems will be taken care of quickly. We provide effective solutions to control and eliminate all kinds of common pests, including bed bugs. Contact us today to schedule your first bed bug treatment or request an inspection.