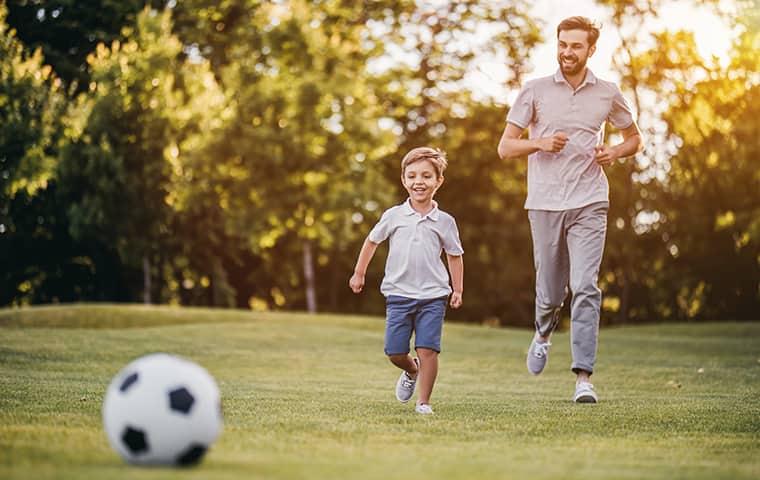 This is the time of year when you want to be outside, right? This is when you'll invite friends and family over to eat tasty morsels cooked to succulent perfection on the grill. This is when you'll crawl around in your flower beds and vegetable garden. This is the time of year when you'll decide to put up the volleyball net; and nothing is going to impede your fun more than mosquitoes.
When you lay next to the pool, they come to bite. When you sit around the fire pit chatting with friends, they get your legs and get your back. Even when you're moving around, they're still biting you. It is maddening; but more than that, it is dangerous.
There was a time when mosquitoes were little more than an irritation. Those days are gone. With West Nile and other viruses claiming lives each year in the U.S., and scary viruses like Zika appearing all across the country, it is becoming more vital to get protected from mosquitoes. And, remember that when you protect yourself from mosquitoes, you're protecting others. Viruses don't always cause symptoms, and sometimes symptoms can be slight. So, while you may not get sick from the virus in your body, you are a vessel for mosquitoes to pick the virus up and spread it to someone else. Zika virus, which is known to cause microcephaly in unborn babies at all stages of pregnancy, may not be a threat to you, but you could be the means for that virus to spread to someone carrying a child.
Take Your Backyard Back
You might think that there is nothing you can do to stop those mosquitoes from plaguing you in your backyard, but that's not true. Mosquitoes lay eggs in your yard, and those eggs hatch after it rains. When you have mosquito eggs in your yard killed, you are preventing a massive hatching of mosquitoes.
Mosquito services also treat areas where mosquitoes hide from the midday sun. When those mosquitoes hide, they die.
Your backyard belongs to you...not those mosquitoes. With mosquito services from a professional pest control company, you can take your backyard back. Sure, you can't keep ALL the mosquitoes away; but you can definitely reduce them.
Fewer bites mean less chance of getting or transmitting mosquito-borne viruses. That is good news. Mosquitoes are directly responsible for the death of millions of people worldwide through the transmission of diseases. Take part in the solution that has been making America one of the safest places in the world. Get mosquito services for your property.
If you live in our New York service area, give us a call. At Parkway Pest Services, we implement nationally recognized mosquito abatement products and practices that are proven to work. Let us help you take your backyard back.