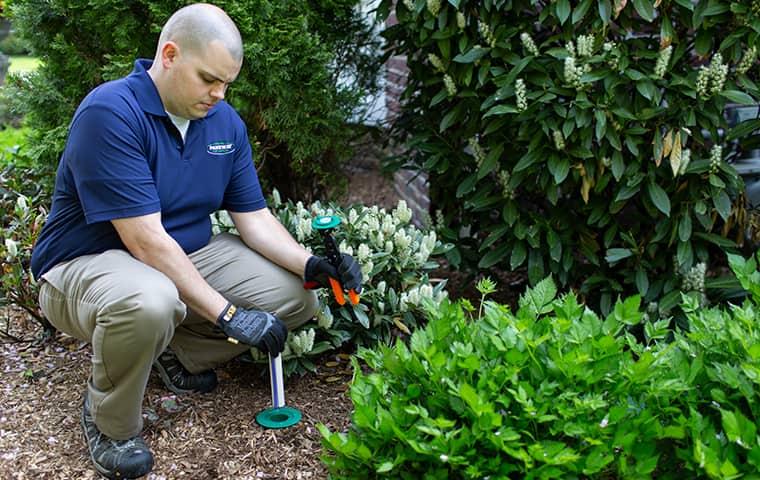 New York, July 24, 2012: From 1892 to 1954, more than 12 million immigrants entered the United States through Ellis Island. In recent decades, a new immigrant arrived on Ellis Island — subterranean termites.
To help preserve this national treasure, the SENTRICON® Termite Colony Elimination System was installed in 2001 to help prevent future termite infestations. In 2004, termite activity was discovered and within months the termite colony was eliminated by the SENTRICON System.
In 2010, the latest innovation in termite control, the SENTRICON System with ALWAYS ACTIVE™ technology, was installed. Featuring highly desirable termite bait — RECRUIT® HD — ALWAYS ACTIVE technology remains in the ground 24/7/365 to fight against termite attacks immediately and continuously.
Since the original termite colony was eliminated in 2005 there had been no indication of other termites on the property, though termites are known to be on the island. However, in late 2011, a termite colony began feeding on the RECRUIT HD termite bait. An annual inspection in April 2012 confirmed that feeding had stopped and the termites were eliminated.
"Reports from across the country confirm that termites feed readily on RECRUIT HD termite bait. In our research it was actually preferred in choice tests against wood — their natural food," says Jill Zeller, product manager for the SENTRICON System. "We're pleased that the SENTRICON System has been relied upon since 2001 to protect Ellis Island from termite attacks."
About Dow AgroSciences
The Dow AgroSciences Urban Pest Management business is a leader in providing innovative solutions for the structural pest management, postharvest commodity and turf, and ornamental market segments. Learn more about the SENTRICON® System and its Authorized Operators at www.sentricon.com. Dow AgroSciences, based in Indianapolis, Indiana, USA, develops leading-edge crop protection and plant biotechnology solutions to meet the challenges of the growing world. Dow AgroSciences is a wholly owned subsidiary of The Dow Chemical Company and had annual global sales of $5.7 billion in 2011.
®™Trademark of Dow AgroSciences LLC
Always read and follow label directions.