Are you done with ants? Does just the thought of these pests cause you stress? If so, you need some form of ant control for your Westchester County home. Now, there are many forms of ant pest control. There are several DIY methods and of course professional treatments. The question is, what ant control in Westchester County is right for you? We will talk about this today and offer you some simple strategies to combat these pests. If you know professional ant control is right for you, call our team at Parkway Pest Services. We will schedule your home and property for a service visit and find a fast solution to your ant problems.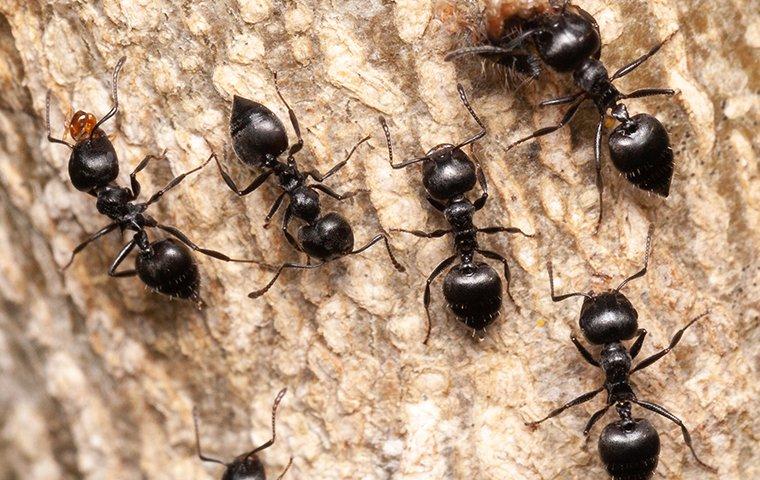 Types Of Ants That Commonly Invade Westchester County Homes
Westchester County is home to more than a few types of ants. Most species in our area like to live outdoors and rarely find their way inside. That said, there are some ants that love to invade and will even build their homes indoors if necessary for their survival. Some ants that you should know about are acrobat ants, carpenter ants, little black ants, odorous house ants, pavement ants, and pharaoh ants. If you notice hills around the exterior of your home, expect these little bugs to come indoors. Ants are always on the lookout for food and will scour your living areas until they find some tasty treats to gather for their colonies. As we head into winter, ants might build nests inside your wall voids to avoid the cold. The only way to stop this from happening is to invest in some form of ant control solution.
The Many Problems Ant Infestations Can Create In A Home
Although most ants that live in Westchester County are just annoying, there are some species that pose a real threat to your health and home. Let's start with carpenter ants. These larger ants like to build their nests inside water-damaged wood. If given the chance, they will build inside your home and can cause extensive damage over time. On the other side of the spectrum, there are harmful ants like fire ants and pharaoh ants. Fire ants threaten people with their bites and venomous stings. Pharaoh ants bring harmful diseases into homes and can make residents sick. To avoid these problematic pests, you need some form of ongoing and effective ant control.
Six No-Nonsense Ant-Prevention Tips For Around The House
In order to prevent ants from invading your home, you should put in place some preventative measures. Here are six no-nonsense ant-prevention tips to try today.
Use some silicone caulk to fill in holes, gaps, and cracks around your home's exterior.
Make sure your exterior doors have weatherstripping and screens if necessary.
Check the condition of door sweeps around your home.
Repair damaged gutters and eliminate sources of water built up around your property.
Use a dehumidifier indoors.
Keep your homes as clean as possible.
For more help keeping ants out, you should consider investing in an ongoing professional pest control plan.
The Secret Weapon To Total Ant Control For Westchester County Homes
The secret to controlling ants here in Westchester County is hiring a professional pest control provider. At Parkway Pest Services, we go above and beyond the call of duty to aid homeowners with their ant problems. Let us pay your home and property a visit and show you what pest control in Westchester County is supposed to look like.
Call now and schedule an appointment for your home and property. We will answer questions you might have and find a time that works best for you.