One of the things that comes with living in New York is dealing with all the birds. New York is filled with pigeons and other birds. Some people love sitting in the park feeding them bits of bread. Other people know that these flying creatures can cause a lot of problems. Whether you're a homeowner or a business owner, you know that birds are not always a good thing. Here is some information about birds in New York and some tips for how to keep them from causing damage on or near your building.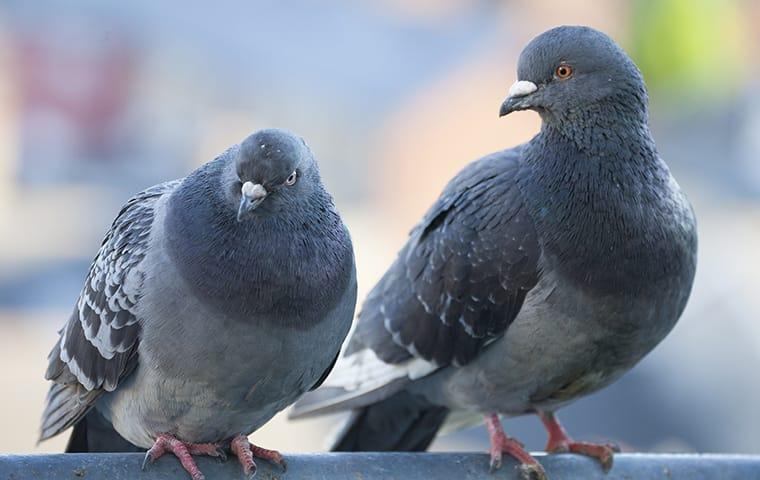 Common Birds in New York
Pigeons are some of the most prominent birds of New York. They can be found anywhere in the city. They sit on the edges of buildings, poop on the sidewalks, steal food from innocent passersby, and make a lot of noise. Pigeons aren't the only birds in New York, though. Other birds considered pests are starlings and sparrows, for many of the same reasons.
What's Wrong with Birds?
You may not understand why birds are considered pests. But birds like pigeons, starlings, and sparrows leave their droppings and feathers everywhere they go. Not only is this ugly and smelly but it can also be dangerous. People can easily slip on bird droppings, and businesses can lose clients if their building looks or smells dirty. Plus, birds can be carriers of dangerous diseases such as salmonella, trichomoniasis, aspergillosis, avian pox, and others.
Birds can cause property damage as well. Their droppings are corrosive and can damage rooftops and walls. They may scratch areas where they perch and can damage materials and products with their feces. When you have as many pest birds as New York, the damage can be substantial.
Keeping Pest Birds Away
It's difficult to control birds because they can fly. This means we can't just put up a fence in the front yard to keep them out. Instead, you can prevent bird problems by making your home or business less appealing to birds. Encourage them to roost elsewhere. This can be done by using bird netting or bird spikes. Bird-B-Gone is one of the primary manufacturers of bird-prevention materials, and Parkway Pest Services is an authorized installer of Bird-B-Gone products.
Products like netting and spikes block off areas of the building in order to keep birds from roosting there. This can help protect windows and vents. It's best to have professionals install these products. We have years of experience in dealing with pest birds and we know just what areas need to be blocked.
If nets and spikes aren't enough, we also offer humane trapping to reduce the bird population around your building. We can help you make sure you aren't attracting birds by providing easy roosting areas or food sources. We at Parkway Pest Services can help get the birds away from your building and back into the park. Now that you know the dangers birds can bring with them, maybe you'll think twice before tossing them that bread crumb.