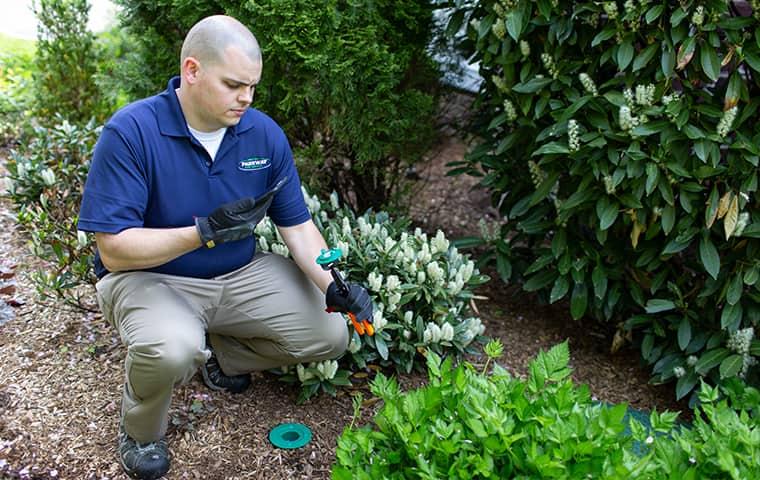 Do you lock your doors when you leave home? Maybe you set an alarm or turn on the lights to deter anyone from trying to break in. You probably do these things without a second thought. They've become second nature. As a homeowner, it's your job to protect your home against potential threats, but which threats are you missing? It's not only break-ins you should be worried about. You should call Parkway Pest Services for termite protection for your Westchester County home.
Are termites really that dangerous?
If you don't know much about termites, you may not think they're anything to worry about. Aren't they a bigger problem in the south? Unfortunately, no. Termites are found all over the United States, and once they get into your house, they will become a year-round problem that you may not even be aware of.
Termites are masters at getting into homes completely unnoticed. They can spend months, or even years, eating tunnels through the wooden structures within your walls. Often, by the time they're discovered, the damage has become so extensive that repair costs are in the thousands or tens of thousands of dollars. In fact, each year in the United States termites cause over $5 billion in damage.
When Termites are the Most Dangerous
Although termites remain active year-round, there are certain times of the year when they're most active. In the spring the reproductive termites in a colony come out of the ground to mate and form new colonies. This is a time of great risk for homes that may not have previously had a termite infestation, especially if there is a termite colony established nearby.
As new colonies are formed, the termites will remain active all summer. If swarmer termites don't find their way to your home, worker termites may as they search for food.
Why You Should Call Parkway Pest Services for Termite Protection in Westchester County
Just as you take preventative measures to keep out burglars, so too should you take preventative measures to keep out termites. Preventing them is far easier and less costly than dealing with them once they've invaded.
Parkway Pest Services offers both termite baiting and liquid treatment options based on your particular needs. We will perform a thorough inspection to determine whether you have termites in your home and to identify any areas of your home that may attract them. We will then suggest a treatment plan and quote to best meet your specific situation.
Termites are not pests to treat after they've already gotten inside. Prevention is best! Contact Parkway Pest Services to set up your termite inspection.