Exterminators In Hartsdale, NY
Located in the town of Greenburgh, the hamlet of Hartsdale is a community-oriented place for residents of all ages to call home. With parks, restaurants, shops, and easy access to Manhattan, Hartsdale provides its residents with a small-town feel with big-city access. And given its location, the hamlet sees a change of four seasons, with a brisk winter, mild fall and spring, and a warm, humid summer. It's an ideal setting for people who enjoy the weather, but it's also ideal for pests who look to invade your property all year long.
Since 1932, Parkway Pest Services has been keeping Westchester County homeowners and businesses safe with high quality, effective pest control. Our team of highly-trained technicians are adept at understanding any pest situation and our customer service department will wow you with accessibility and follow-through. Let us take care of your property with pest control you can count on. Contact us today for your free estimate.
Residential Pest Control In Hartsdale, NY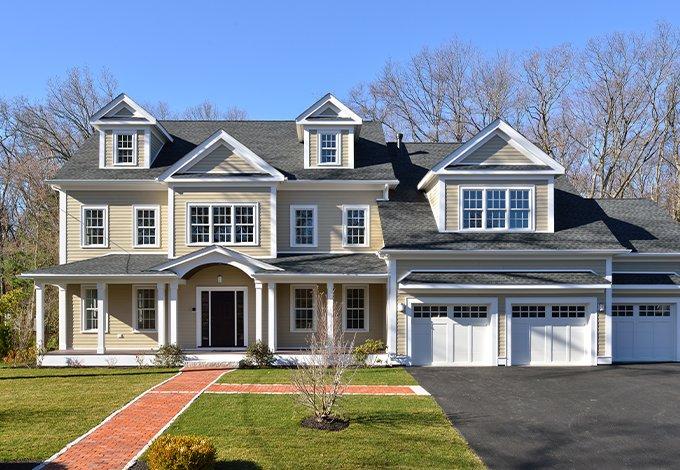 As a third generation family-owned and locally-operated business, we treat every client as if they were our own family. That's why you can always count on Parkway Pest Services for honest and fair pricing on quality service that will keep you and your property free from pests. When you schedule your initial inspection, our expert technicians will go over every nook and cranny of your home to fully understand either what issues you're facing or what issues you're looking to prevent. Whatever the case may be, we will then work with you to develop a course of treatment that suits your specific goals, schedule, and budget.
Utilizing an Integrated Pest Management (IPM) system, we're able to provide you with the gold standard in home pest control, not only getting rid of the problem, but getting rid of the cause in order to create sustainable solutions. And in addition to protection from common area pests, we're also proud to offer radon testing, power washing services, mosquito control, and water testing. Whatever your needs may be, Parkway Pest Services can help. Contact us today and keep your property safe.
Commercial Pest Control In Hartsdale, NY
As a small business ourselves, we appreciate the needs of the local business owner and we understand the pressures firsthand. That's why we proudly serve commercial clients of the Hartsdale area with the finest commercial pest control solutions around. Whether you're a school, place of worship, restaurant, nursing home, warehouse, or any other type of business, we can help. Through our thorough inspection process, our expert technicians aim to understand the scope of your needs and dilemmas from top to bottom. Together, we'll create a course of treatment and follow-up that will help you reach your pest goals while staying open for business.
Through the utilization of Integrated Pest Management and our green certification, we're able to provide you with the highest quality products and treatments for all of your pest control needs. Our goal is total extermination through understanding the root cause of your issues. So whether it's protection from common area pests or getting your LEED Certification, entrust your business to Parkway Pest Services today.
Trick To Spotting Bed Bug Problems In Your Hartsdale Home Before It's Too Late
Bed bugs are parasitical hitchhikers, meaning that they hop onto other pests, your pets, or even you and go for a ride until they make their way inside your Hartsdale home. Chances are that if you spot one in your home, you probably have an infestation issue of some size. That said, there are a few key ways that you can aim to prevent bed bugs from getting in your house:
Inspect second hand goods. Before bringing any used couches, appliances, mattresses, or other items inside your home, ask questions about where and how they've been stored and go over them with considerable attention for any bed bug activity.

Travel carefully. Because something as seemingly harmless as taking a plane ride or staying in a hotel can be a means for spreading bed bugs, be sure to store any dirty laundry securely in plastic bags and wash it, along with your travel clothes, as soon as you return home.

Look for the signs. Catching a bed bug problem at any point is better than letting it fester. At the first sign of rust-colored staining on your sheets, a musky odor, waking up covered in bites, or bed bugs themselves, call the professionals.
For bed bug control that you can count on, contact the team at Parkway Pest Services today.
The Secret To Keeping Ticks Off Of Your Hartsdale Property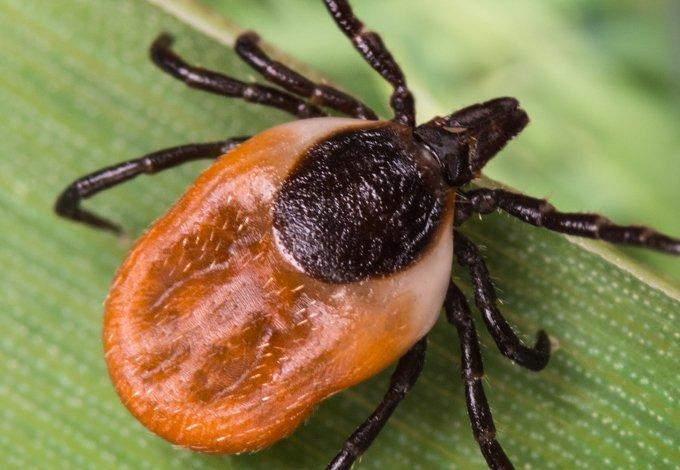 Ticks are a pest that have far more potential to harm your health rather than cause damage to your property. They can easily latch onto you or your pets while spending time outside and then make their way inside your home where they can pass along deadly pathogens to you. While there are many DIY tips like keeping your lawn trimmed, the safest, most effective way to keep ticks off of your Hartsdale property is with professional pest control from the team at Parkway Pest Services. Nothing is safer or proven more effective than the Integrated Pest Management protocol we follow to ensure that we've reached total eradication of ticks on your property. When it comes to ticks, don't take the risk, contact us today.